- The maid from Kuwait which the world saw clinging to a 7th-floor balcony before falling has spoken out
- The harrowing moment was caught on a video made by her employer
- The woman denies she was trying to commit suicide
The Ethiopian maid whose video of her falling down from a 7th-floor apartment in Kuwait became wildly viral Friday, has spoken out.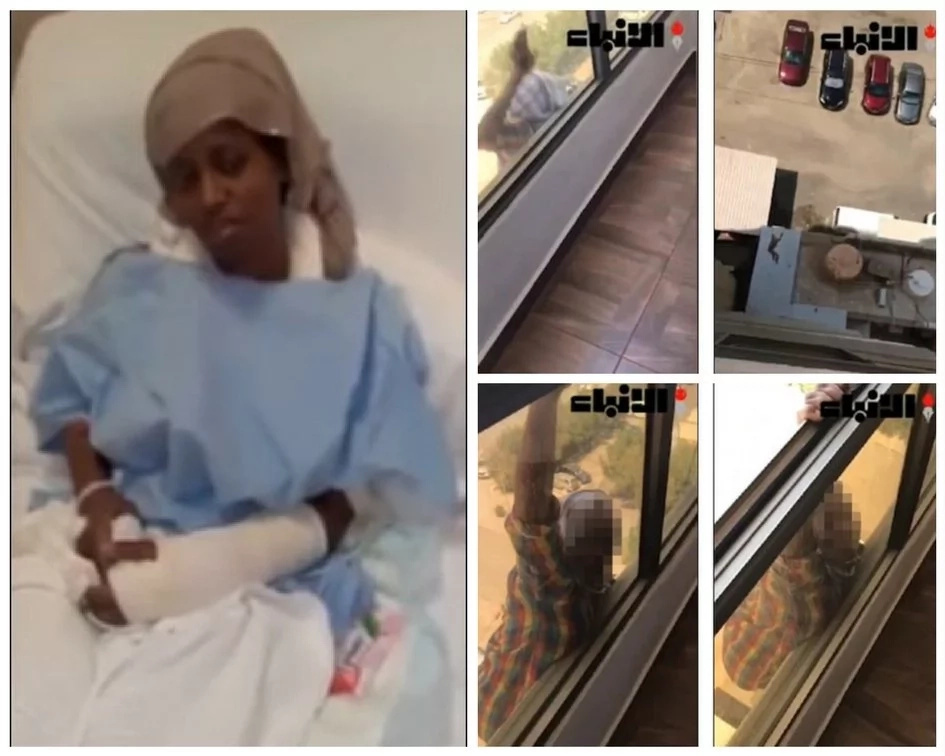 The woman said she wasn't trying to commit suicide, as her employer –who filmed the whole terrible event– had implied. She incredibly survived the fall, which occurred in the upscale Sabah el-Salem area.
READ ALSO: Lady in search of housemaid after stealing her N3m Toyota Camry in Lagos (photo)
While the terrified woman hung from the railing, her employer started recording the incident, instead of helping her inside into safety.
"I was trying to escape from the woman who tried to kill me," the unnamed maid said. Her statement was presented in yet another video of her sitting on a hospital bed, with a broken arm, but miraculously intact otherwise. Photos of her after the fall, showed how she could walk, even though blood oozed from her nose and ears.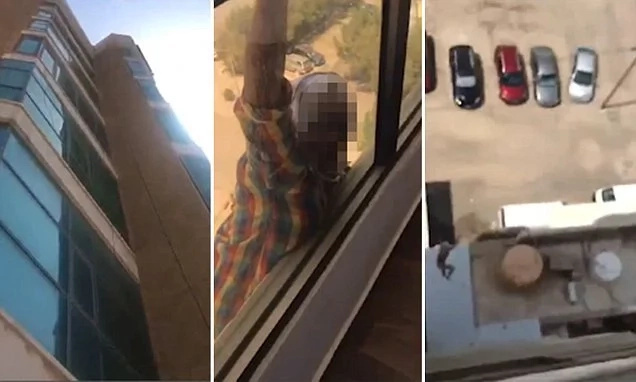 The Kuwaiti woman was arrested, and human rights organizations are asking authorities to investigate the incident to its utmost consequences.
READ ALSO: 33-year-old woman burns 13-year-old housemaid with boiling rice for stealing
Many of the over 600,000 migrant domestic workers living in the oil-rich Gulf state complain of abusive treatment by their employers.
Source: Gossip.naija.ng