Two snake hunters in Florida, US have made a huge find on Saturday, April 1, as they captured a 4.5-meter Burmese python weighing a staggering 65 kilograms.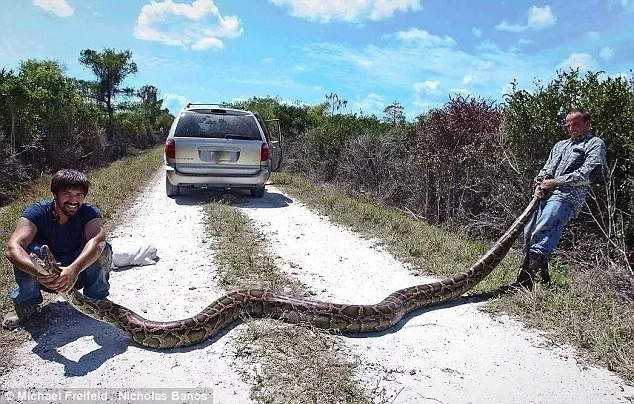 Nicholas Banos and his hunting partner, Leonardo Sanchez, made the gigantic catch at the Everglades National Park Florida as part of a pilot program initiated by the South Florida Water Management District.
The District's program pays local residents a minimum hourly wage to catch the Burmese pythons, which is a native species in south east Asia but an invasive species in Florida.
READ ALSO: Boy, 13, cries out as police killed his mother while trying to shoot at a Yahoo boy (photos)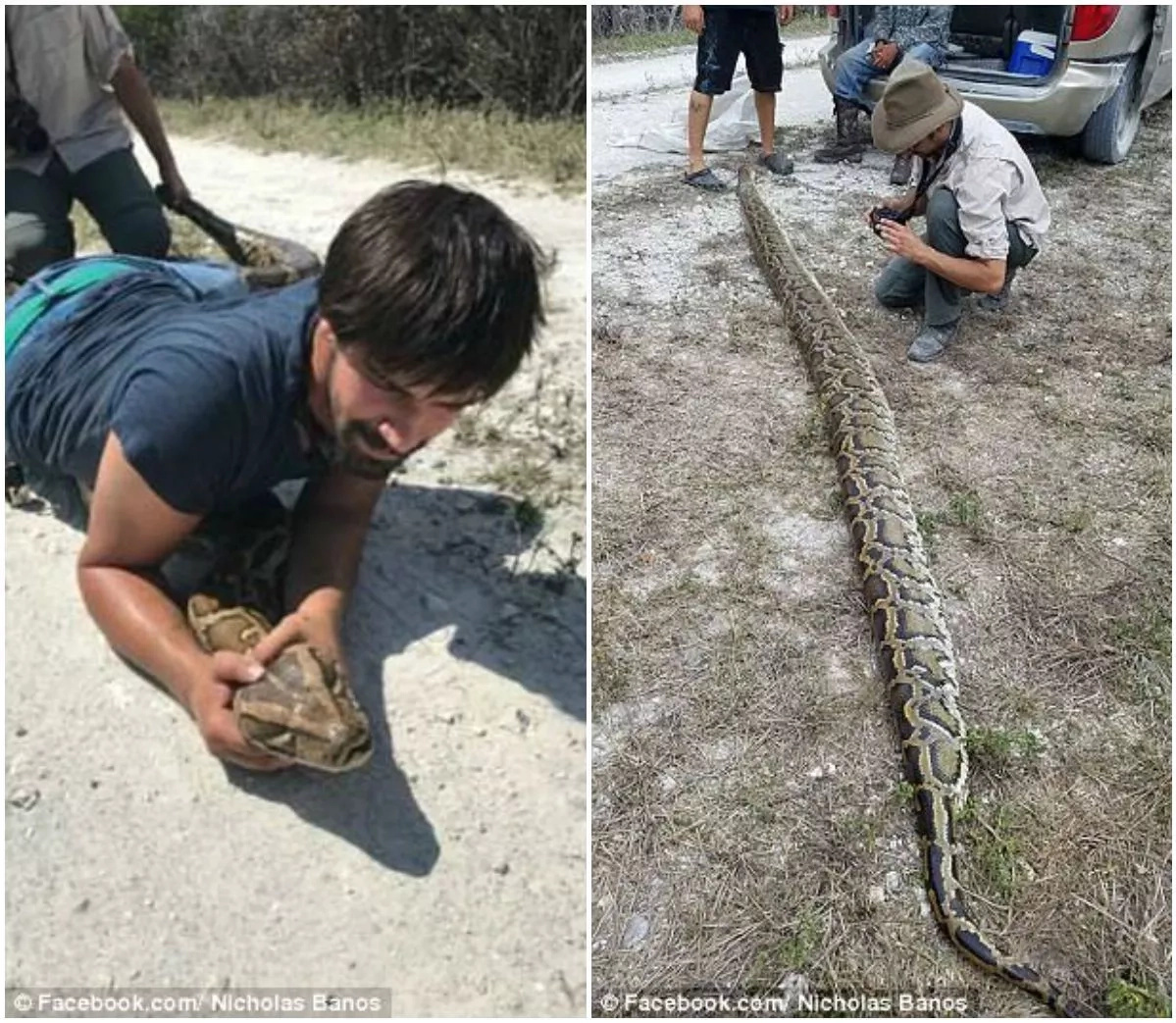 The huge python put up a spirited fight to avoid capture but the two determined hunters were eventually able to contain it and put it in a large bag. The python even managed to bite Sanchez's hand but fortunately, it is non-venomous.
READ ALSO: How I paid N10,000 to Nigerian soldier for having tattoo on my body – Lady cries out
Banos and Sanchez later euthanized the Burmese python, something that Banos said was bittersweet because they are helping to contain the spread of the invasive species but killing it was "a little bit of a heartbreak."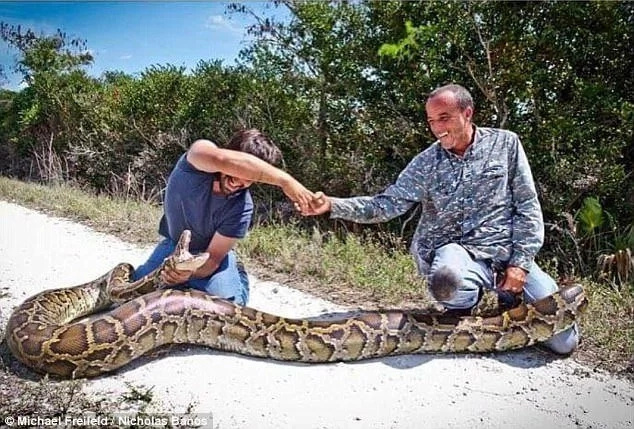 Burmese pythons were first introduced to Florida in 2000 after "irresponsible" owners, who had earlier imported them from south east Asia, released them into the wild once they grew too big to remain home pets.
Since then, more than 2,000 Burmese pythons have been captured in Florida's wild, a figure estimated to be only a small fraction of their population there.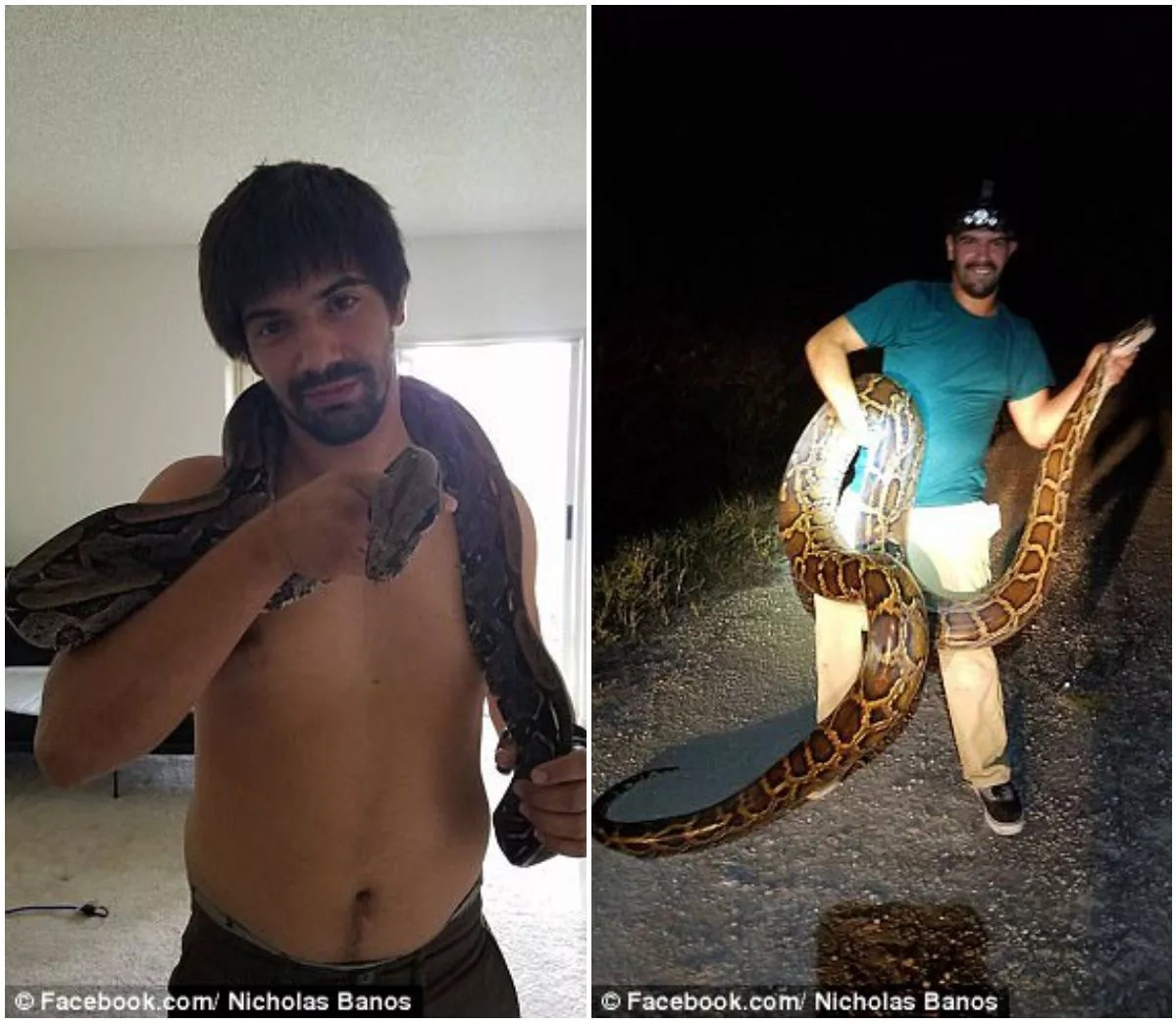 Watch a video report of the capture below.
Source: Gossip.naija.ng