- Residents in Queensland, Australia are battling to keep away snakes feeling flood waters and seeking shelter in their homes
- A snake catcher reports catching more than 20 snakes
- The recent Cyclone Debbie has caused hot conditions that have forced the snakes to seek cooler areas
Residents in Queensland, Australia are battling to keep away snakes fleeing flood waters and seeking shelter in their homes.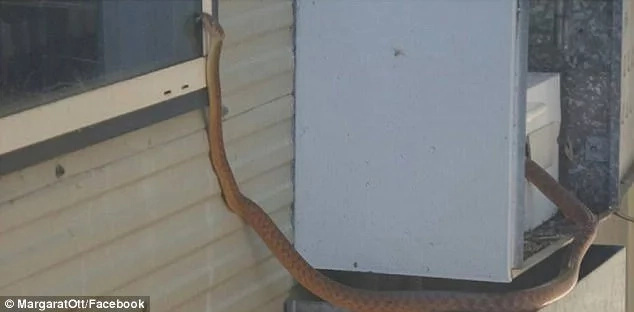 There were dozens of reports of snakes creeping up bedroom windows, hiding in storage areas and sometimes even disguising themselves in firewood.
A snake catcher, Tony Harrison, reported catching and relocating more than 20 snakes within a small geographical area in Queensland.
READ ALSO: School guard uses cane and a snake to group veiled female pupils (photos, video)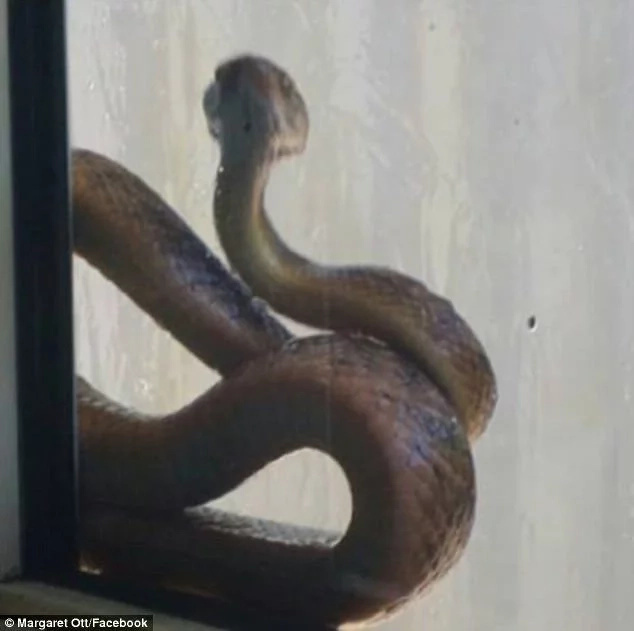 The snakes were of various varieties, including pythons and brown snakes. Harrison told a local media outlet that he had captured a 3-meter python, the largest he had seen.
READ ALSO: Oh no! Check out the big python killed by agric students in Unizik (photo)
Harrison added: "They're in lots of weird places, normally certain species don't climb but people have been cleaning up in the shed… and found browns in the rafters."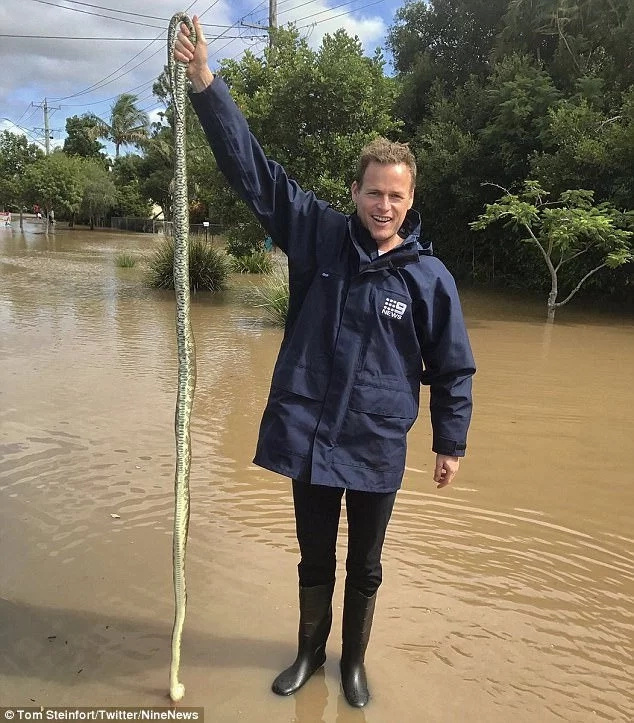 Several residents took pictures of the snakes and shared them on Facebook. One found a two-meter python curled around pieces of firewood in a milk crate, while another found a brown snake next to her backdoor.
Harrison told local media that snakes seek shelter during wet and rainy weather, and in most cases, they end up in people's homes.
READ ALSO: Government to investigate Portuguese wife's death after childbirth in Lagos hospital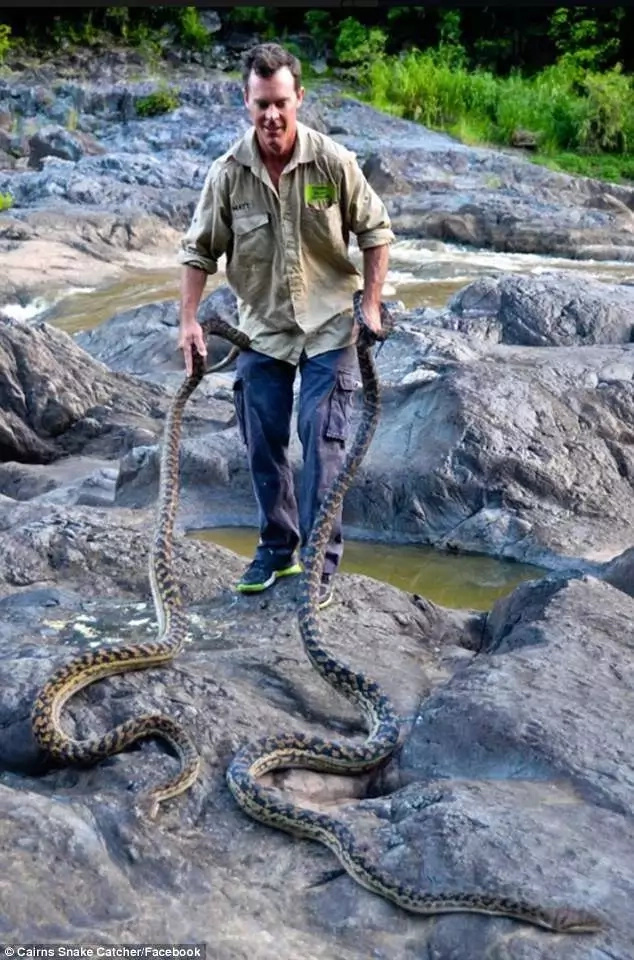 Cyclone Bellie has battered Australia over the past few days, causing hot weather and flooding, both of which have pushed snakes to people's homes.
READ ALSO: BREAKING: Protesters storm National Assembly over Ndume's suspension (Photos)
Snake catchers and local authorities have advised residents not to approach or handle the snakes but to call professionals instead.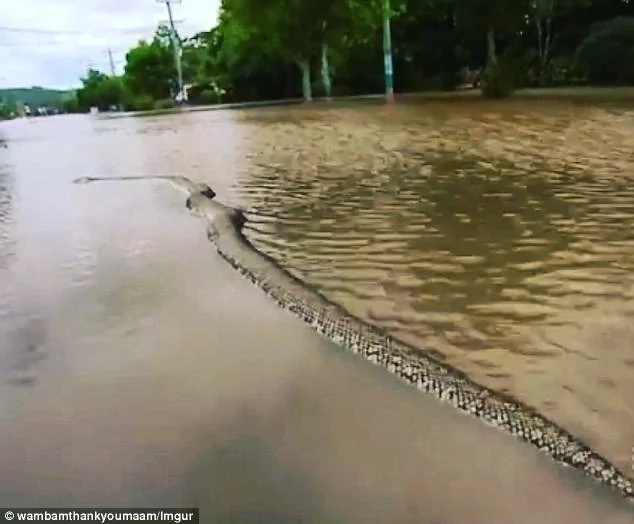 Here is a video report of Cyclone Debbie.
Source: Gossip.naija.ng