- At age 26 most Kenyan girls get married or start their first jobs but Fridah Mwololo is already an army engineer of repute
- She has excelled in a field meant for men, handling her job with flair, poise and grace
Meet Fridah Mwololo, a 26-year-old US army engineer of Kenyan descent.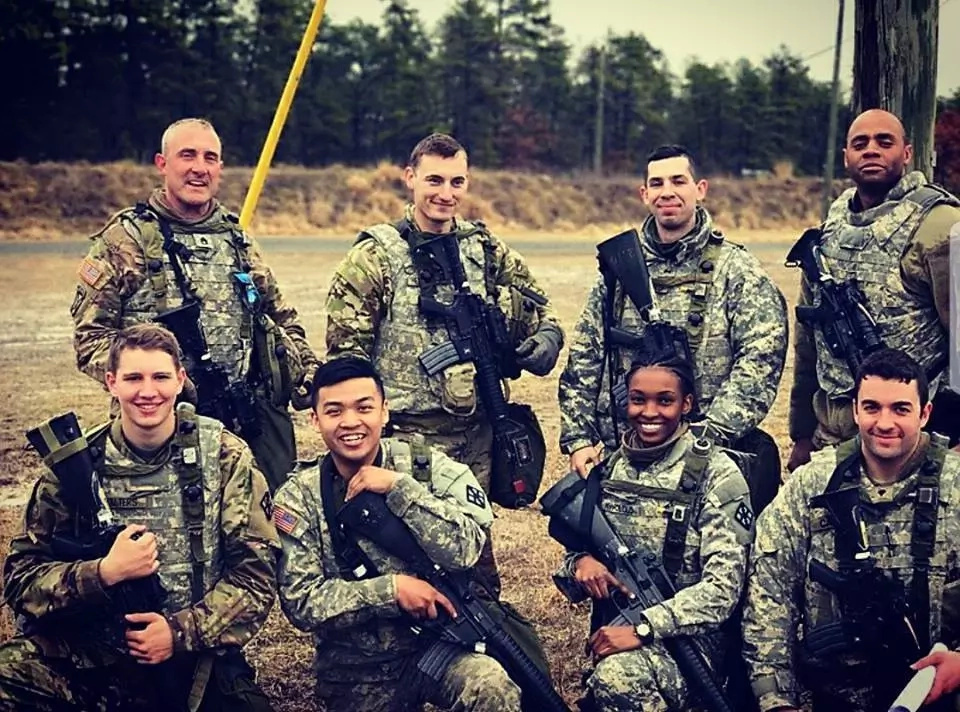 READ ALSO: Governor Yahaya Bello spotted rocking full military regalia while on a visit to Sokoto (photos)
While army jobs are a preserve for men and a smattering of strong-willed women, a Kenyan girl has defied the odds to rise up the ranks as a US army engineer.
Speaking to NAIJ.com, Mwololo, a resident of Prospect Park, New Jersey let us into her eventful life.
At age 26 most girls are figuring things out and getting married but Mwololo is already a reputable army engineer, a Residential Counselor at Department for Persons with Disabilities (DPD) and goes to a nursing school.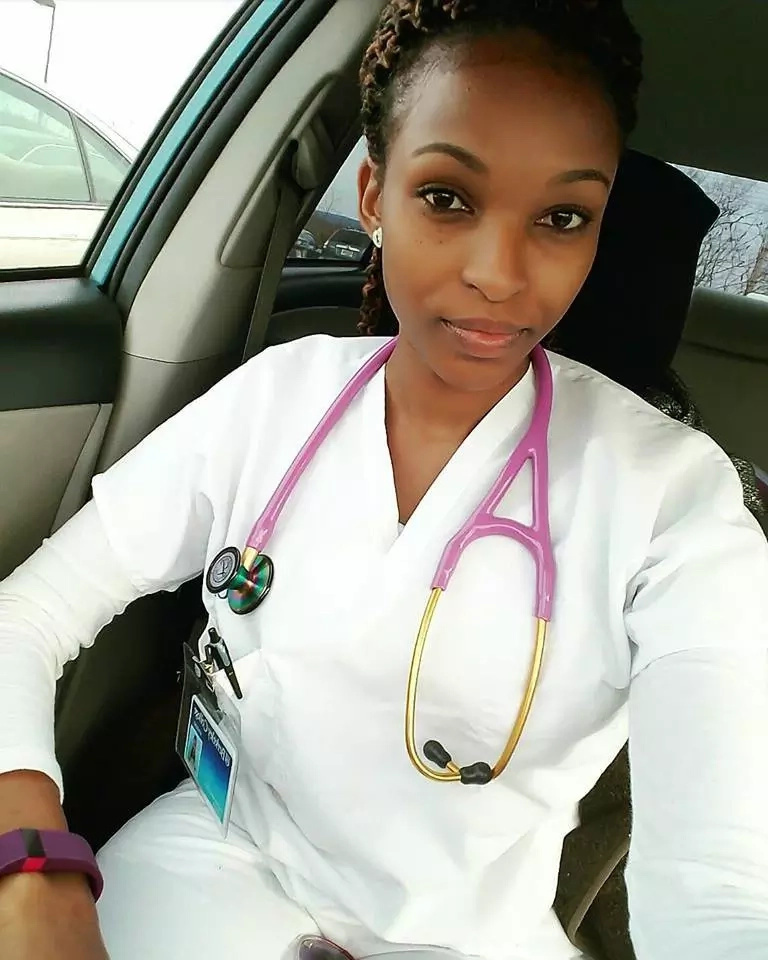 READ ALSO: 45-year-old woman who faked her own 'kidnap' found enjoying herself in hotel room (photos)
She lived in Kenya until the allure and the prospects of a brighter future came calling.
With her looks, she could have easily been a fashion spread model, or chosen a more feminine job like teaching. She didn't.
She chose to jump into the male-infested pond to deal with artillery, big guns, battles and complex battle strategies.
READ ALSO: Female Muslim corps member says Enugu is the capital of Anambra state (photos)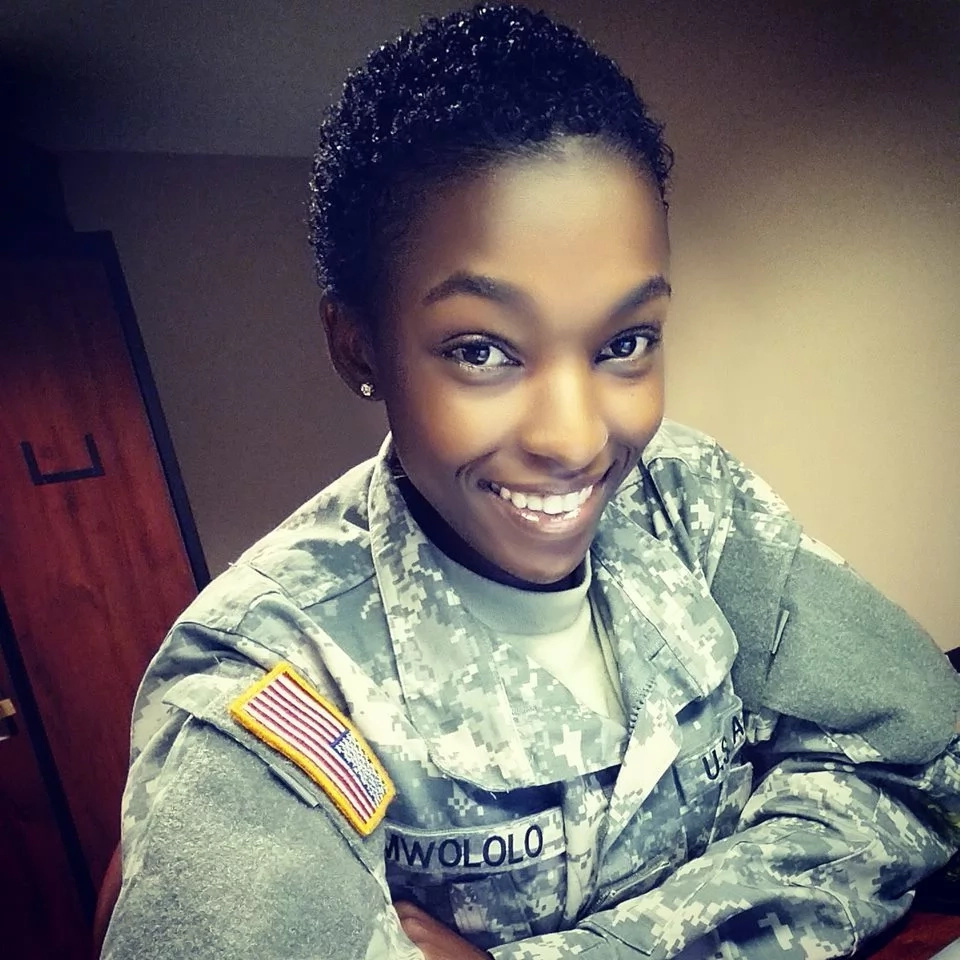 It is a career that could end tragically in war but nevertheless, one that fills her heart with satisfaction and a deep sense of accomplishment.
That aside, do not let that pretty face fool you, Mwololo is trained in combatives and is as good as any other soldier if not better.
She has not been to battle yet but she hopes to go fighting soon.
Asked on how she joined the army, Mwololo told NAIJ.com that she just filled her application paper work and got selected. It was that simple. All she needed was meet the expectations outlined in the paper work and she did.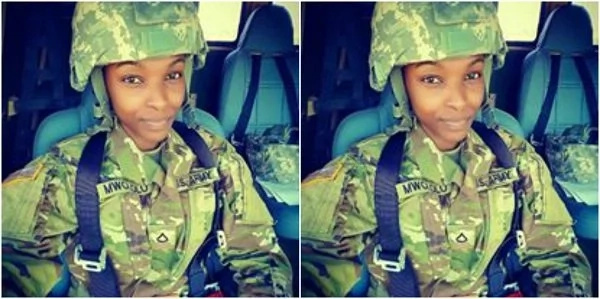 Working in the army has given her job security, happiness, professional advancement, excellent social status and of course, the monetary perks.
She misses her extended family in Kenya and occasionally travels to Kenya to visit them.
She is not married yet and doesn't have any kids. She refused to divulge the characteristics of her ideal man.
Watch NAIJ.com's interview with female mechanic below:
Source: Gossip.naija.ng