- Photos of a woman breaking down as she finds two grandsons had been killed, are harrowing
- The young men were shot in the head during a restaurant shootout in Chigago's South Side
- The whole incident left four people dead
The anguished pictures of the moment a grandmother finds out two of her grandson had been shot to death in Chicago, show the horror of this city's gun crime wave that has led to hundreds of deaths, and four killed only this incident alone.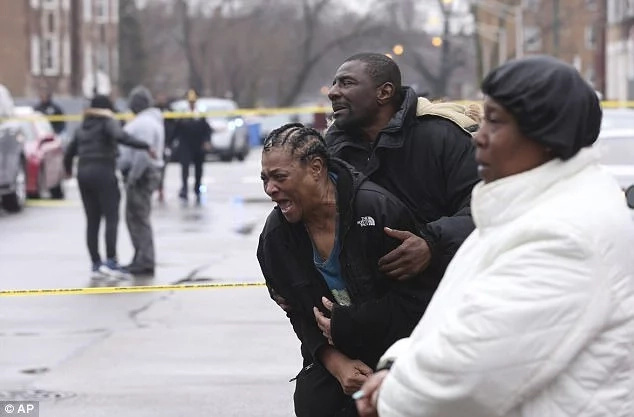 72-year-old Georgia Jackson was photographed at the exact moment she finds out Raheem, 19, and Dillon Jackson, 20, had been fatally shot near, during a shooting at a nearby restaurant, in the city's South Shore neighborhood. The wretched woman even falls to the ground by the pain she is feeling.
READ ALSO: Wife goes berserk over 'bride price' and beats husband (photo, video)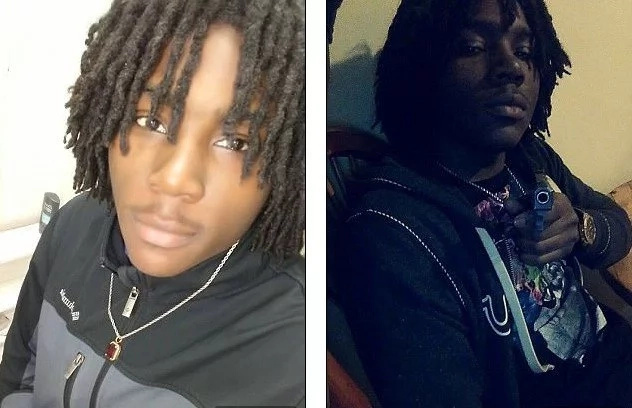 A man allegedly came into Nadia Fish and Chicken and started opening fire, killing two men: 28-year-old Emmanuel Stokes, 28 and a an unnamed 21-year-old man. Raheem and Dillon fled from the place but were apparently reached at a nearby parking lot, and both shot in the head.
READ ALSO: Drama! Dead body of a motorcyclist shows up outside a church in Ondo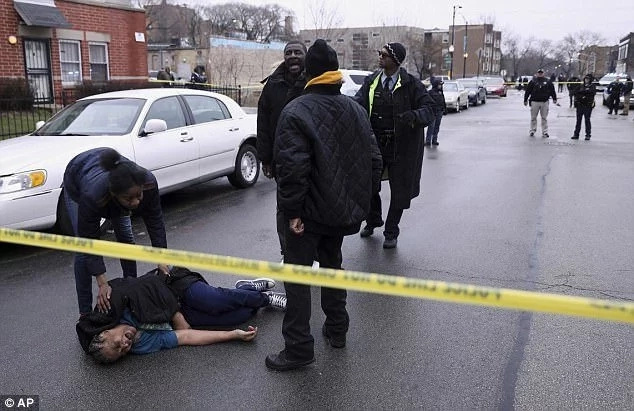 About a mile from the restaurant, the body of Patrice L. Calvin had been discovered, also with a gun wound to the head. She was four months pregnant with he first child, so her grieveing father, Aaron Calvin, said "that's two people dead."
READ ALSO: BREAKING: President Buhari meets Dogara, Saraki in Aso Rock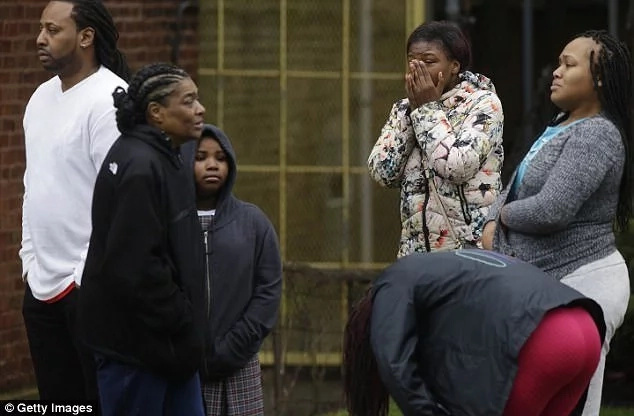 Jackson said her grandsons had gone to the restaurtant to see their mother, who works there. "My boys just got in the way, I guess," she commented. Raheem was father to two sons, who are one year and five months old.
A Chicago police spokesperson commented that the "incident believed to be gang related retaliation from another incident." No arrests have been made yet.
Afterwards, three more dead appeared with gun shots, related to the previous deaths:
Source: Gossip.naija.ng