- Villagers in India encountered two snakes in a courtship ritual and covered them with saris to give them privacy
- The snakes inter-coiled and tussled on the ground for about an hour
- Snakes are revered in Hindu mythology
An fascinating video has surfaced online showing villagers at the Indian town of Lumnding covering two snakes locked in a courtship ritual with saris in order to give them privacy.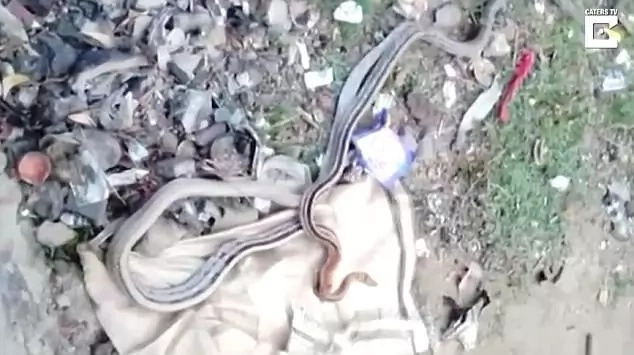 In the video, the two snakes are seen inter-coiling and tussling on the ground in an apparent attempt to subdue each other as the fascinated villagers watch.
While some people's first reaction to snakes would be to harm or get away from them, the villagers take the unusual step of enhancing their private moment with saris and leaving them alone.
READ ALSO: Alligator size of dinosaur causes panic during casual golf match (photos, video)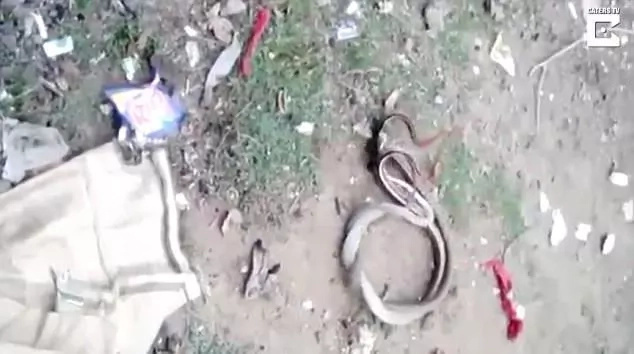 Snake courtship usually last about an hour and takes place in the Spring in India. During such instances, Indians usually accord them respect and space.
READ ALSO: Hehe! Silly snake swallows porcupine, immediately regrets it (photos, video)
Furthermore, in Hindu mythology, snakes are seen as symbols of renewal and strength as well as reincarnations of ancient gods.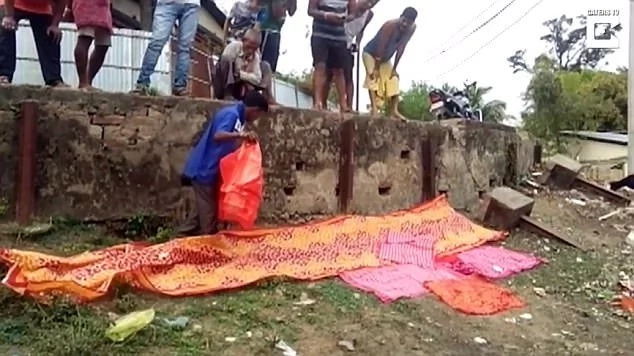 Watch the fascinating video below.
Source: Gossip.naija.ng