- A Chinese man is suffering from a giant growth on his neck that caused his neck to double in size
- The growth is caused by a lipomyoma, a benign growth on the base of his neck
- The tumor is not dangerous for his health but is causing great pain and discomfort
55-year-old Mr Zhixiang has been living with a massively swollen neck for the last several years.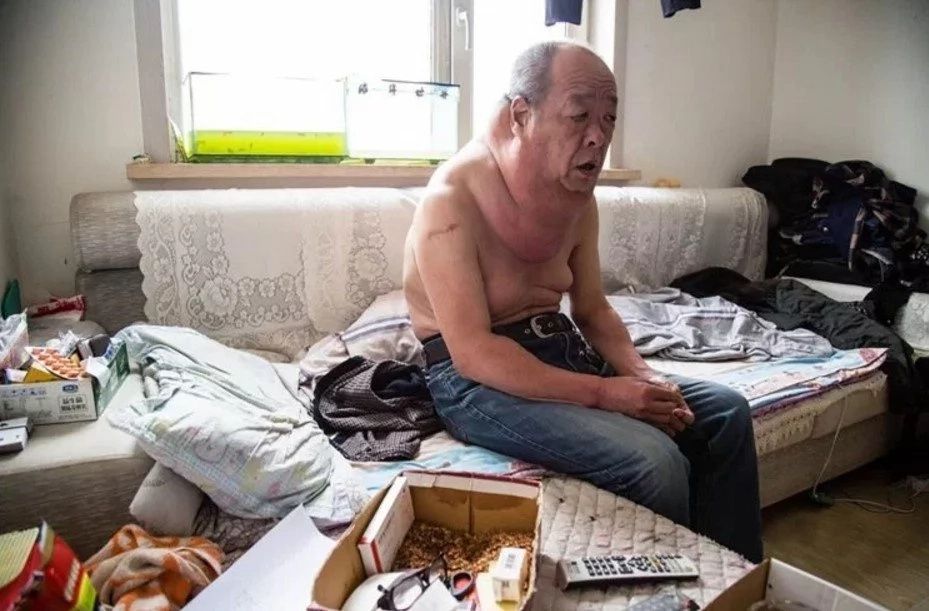 He recalls that he went to the doctor to get his neck treated after a job related injury.
However instead of getting better Zhixiang's health only worsened as the treatment continued.
READ ALSO: Man kills mother-of-5 and her daughter on her birthday after she dumped him
The doctors tried to treat him with hormonotherapy, a special treatment for cancer patients.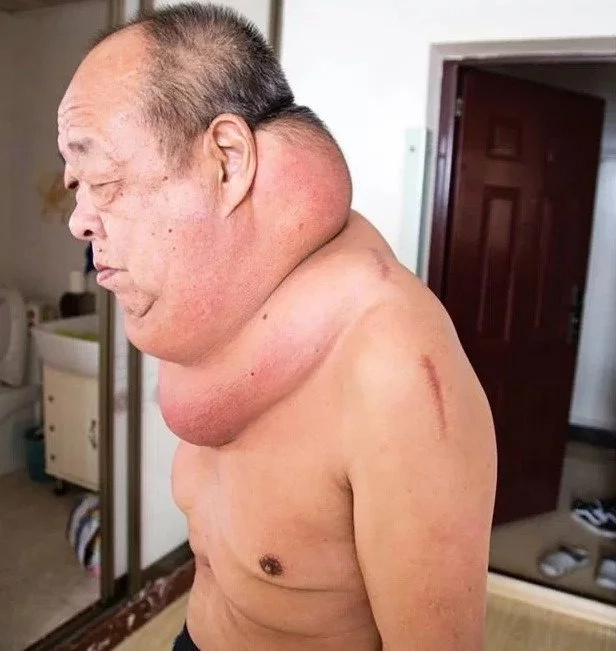 That's when Zhixiang's neck started to grow in size because of a massive tumor. Today his neck resembles that of a pitbull after nearly doubling in size.
READ ALSO: Meet first black girl trapped in body of pensioner who surpassed life expectancy of 13 to celebrate 18th birthday (photos, video)
Mr Zhixiang has been diagnosed for lipomyoma, a massive tumor that is growing at the base of his neck. However, the operation to get the tumor removed is too expensive for Mr Zhixiang.
Despite the size of the tumor it is benign, but is making life for Mr Zhixiang very difficult.
Watch the video why you should NEVER skip breakfast:
Source: Gossip.naija.ng