- A man decided to try out what labor pains felt like
- His wife put a labor inducer on his belly, and then…
- The "fun" started for this guy!
A hilarious video which is starting to circulate on internet, shows an expectant couple, with the husband receiving a taste of what labor pain feels like.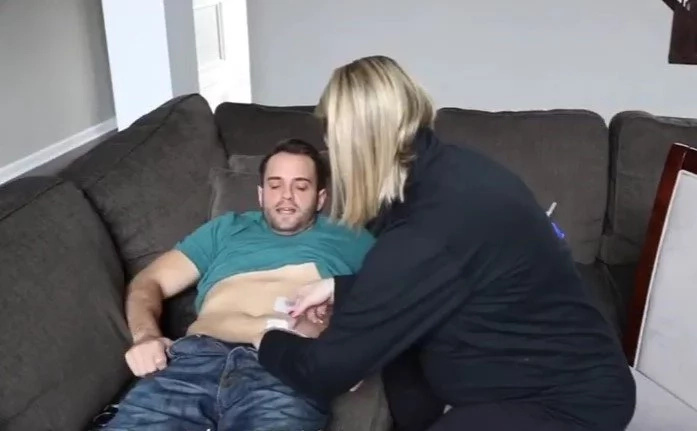 Vlogger Chris Balmert, who reports on his family life at his YouTube channel and Facebook page, was convinces by his pregnant wife to use a machine that mimics delivery contractions, in order to feel, at least momentaneously, what it feels when a woman is having a child.
READ ALSO: Nigerian lady allegedly kidnapped by men disguised as SARS officers (photos)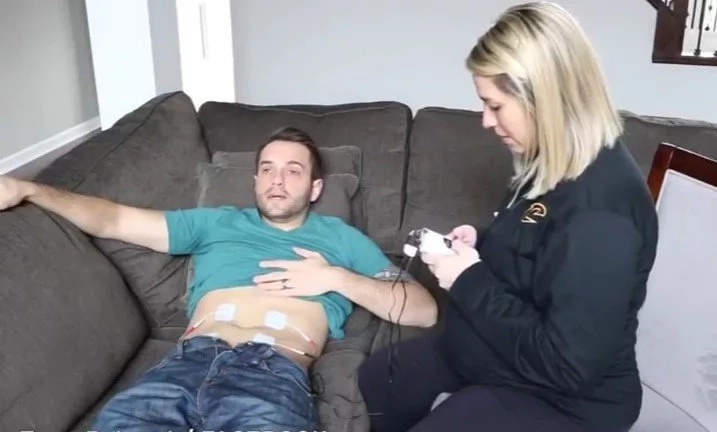 Chris is lying on a couch, with his wife Lindsay placing the electric pulse machine on his belly. At first, everything seems fine –at the first induced contraction! But when the intensity starts to pick up, everything changes...
READ ALSO: Disgusting! Restaurant in hot soup after dinner finds fat MAGGOTS crawling out of her roast chicken (photos, video)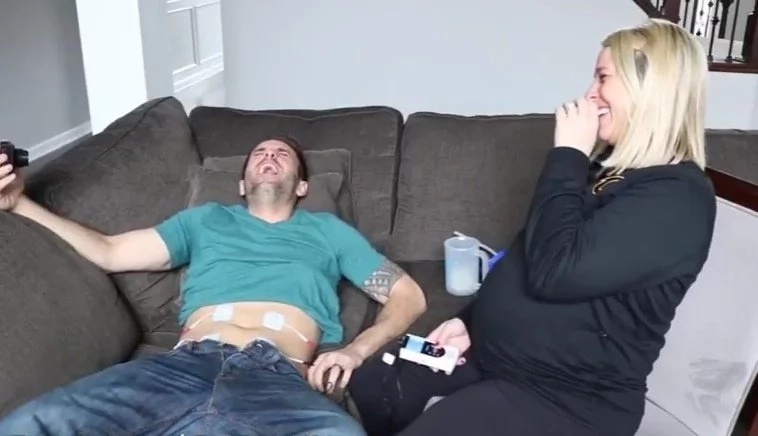 Lindsay says every husband should endure the same labor trial, which would create more empathy towards what women have to go through. The day she performed the little experiment on her husband, she was just three days ahead of her due date.
READ ALSO: Sisters' adorable dance goes totally wrong when one of them is dropped to the ground (photos, video)
Chris admitted the pain was unnerving, and that he was so nervous prior to the experiment that he felt sick! And some say women are the "weak"s*x!
Watch the funny footage:
Source: Gossip.naija.ng