- A video of a poor boa constrictor filled with porcupine spikes is going viral
- The reptile writhes around in pain
- The footage was taken somewhere in Brazil
A grimacing video has been going viral, which shows a boa constrictor all filled with porcupine spikes, after it had tried to eat the other animal.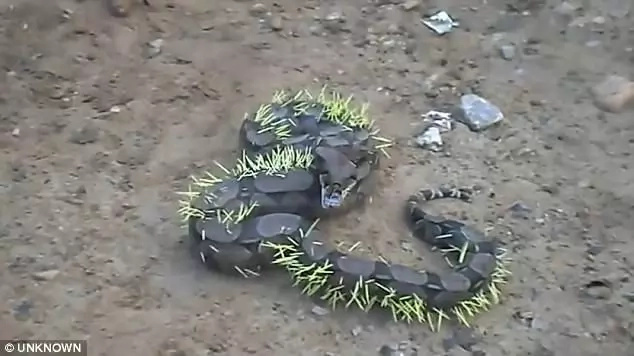 The snake is pierced by dozens of large spines, firmly stuck in its skin, and is seen writhing in pain. A man captured the images at a rural area in Brazil, and though he did get close enough to film the poor reptile, we believe not enough to help him take them out, just in case he was the next attacked.
READ ALSO: Cat allegedly turns into old woman in Lagos - Lady reveals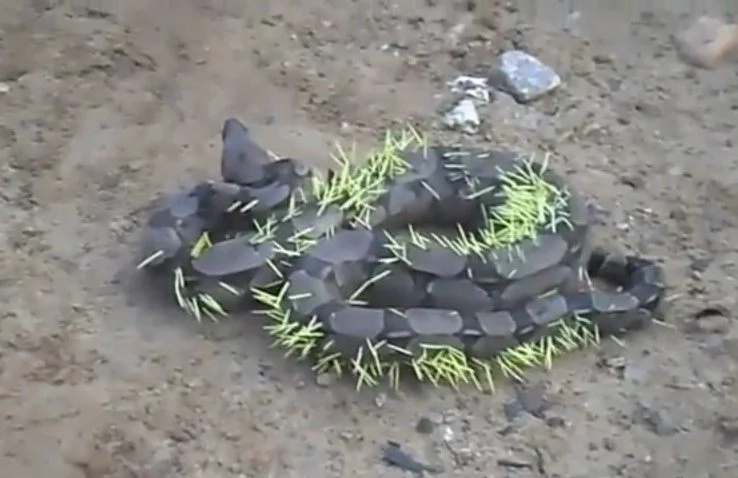 It is not known if the snake survived the impaling.
Users on the video-sharing platform LiveLeak posted scores of comments. "Help the poor thing out," one user said. Another one posted: "Bad day for the snake. Put it out of its misery. Looks painful."
READ ALSO: Brave villagers offer water to thirsty king COBRA suffering from drought (photos, video)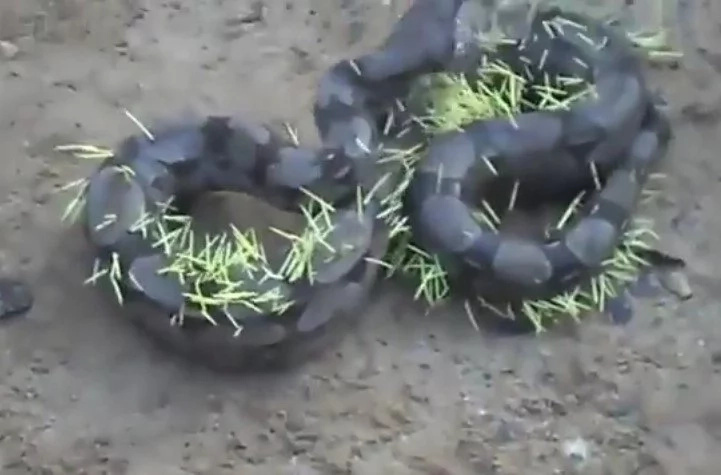 There were some with a twisted sense of humor, with one claiming "that's a new fashion statement!"
The boa was recorded for almost two minutes, with a dog barking on its side. Not easy situation for the poor creature!
Source: Gossip.naija.ng