- A robber stayed trapped in inside a chimney for two days
- He was abandoned by his accomplices, who ran away with several stolen items
- The man was almost lynched by an angry mob, but police saved him
NAIJ.com gathered that a thief who was trying to break into a youth center in Zimbabwe, with two other men, was abandoned by them when he got stuck in a chimney.
It was only after he was trapped inside the cramped space for two days that a fire brigade managed to free him.
33-year-old Andrea Zunga, ended up completely traumatized by the experience, yet he was anyway taken away to the station by police. It was also good for him to have the authorities present, because a mob wanted to lynch him.
Zunga's accomplices managed to get away with two computers, a laptop and a jacket. Police have not been able to find them yet.
READ ALSO: Thief nabbed and arrested after stealing Holy Bible from helpless woman (photo)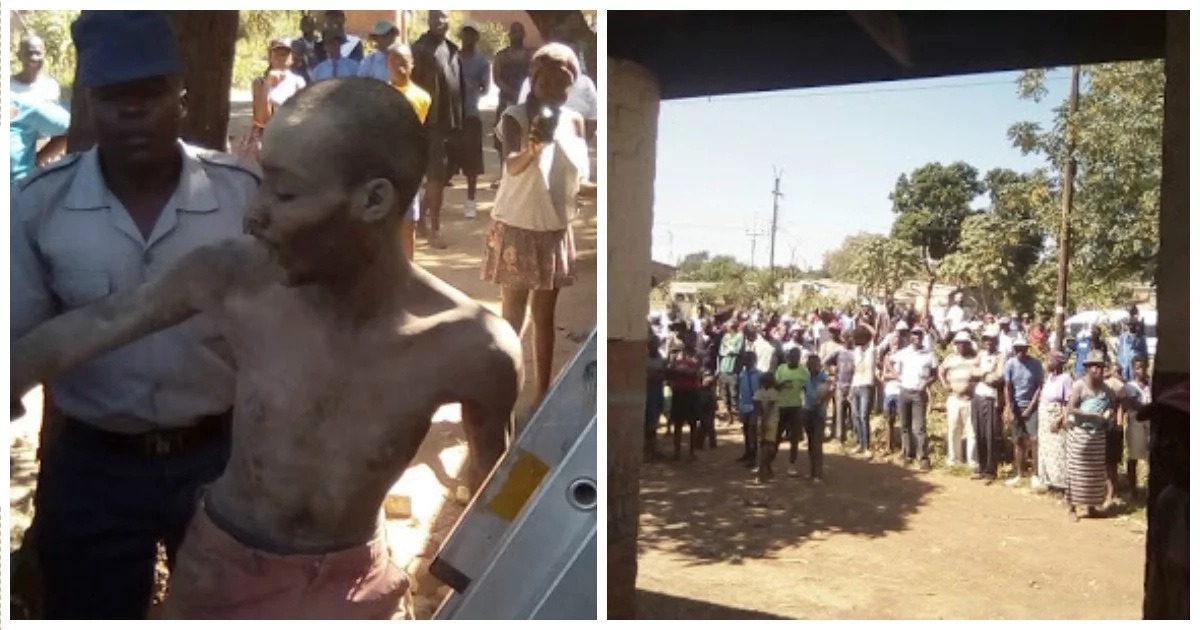 The building has two chimneys, and they had left by the other one. The other robbers never alerted anyone that he was up inside the chimney, so it was only when a cleaner heard a faint voice that people realized someone was up in the cramped shaft. "Help, I'm starving, I'm dying," he reportedly cried out hoarsely, because he almost out of voice from the amount of time he had spent screaming.
Images of Zunga just after he was saved are impacting. He looked completely covered in ash and dirt, had his own excrement staining his pants, flies around him and a terrified look on his face.
READ ALSO: Cat allegedly turns into old woman in Lagos - Lady reveals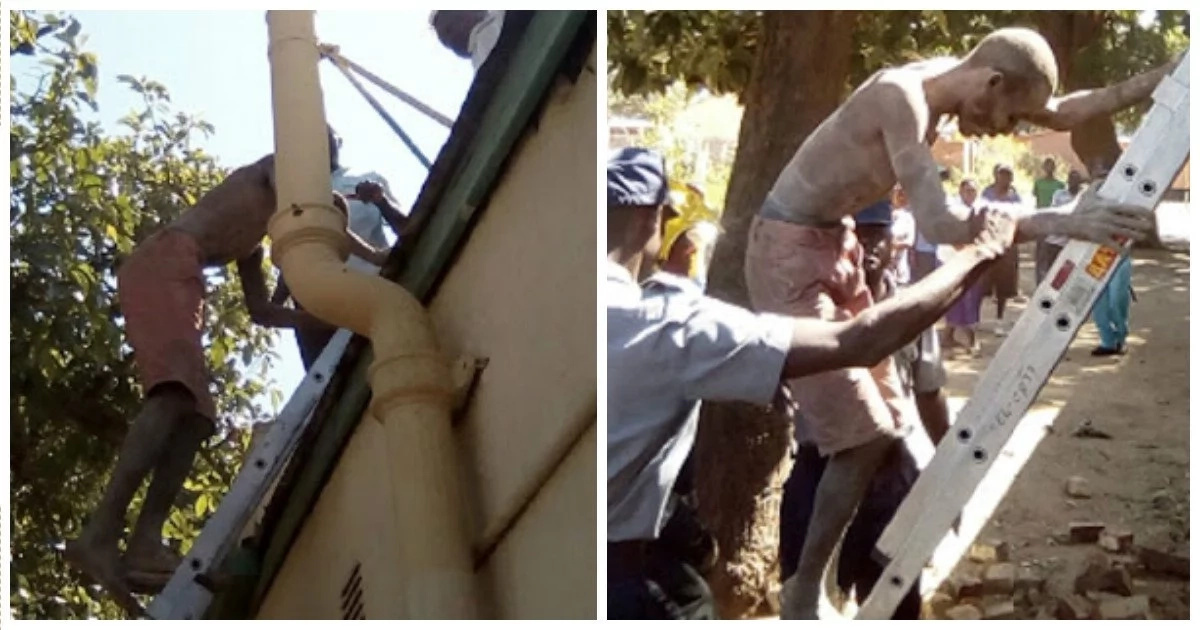 The structure had to be destroyed in order to take Zunga out. The Parental Advisory Committee chairperson at the Thabiso Youth Centre, Promise Nqwababa, announced that "we only discovered that someone was stuck in the chimney…as we heard faint cries of someone calling for help. It seems that yesterday he was quiet as he was still trying to get himself out of the situation."
READ ALSO: Talented little boy constructs Keke Napep with slippers
People at the center knew Zumba, who lives nearby. Zunga was charged with unlawful entry and theft in aggravating circumstances.
See this video of a vulcanizer who people thought was dead after a deadly clash in Ile-Ife:
Source: Gossip.naija.ng