- Nathaniel Lane is a muscular saxophonist who is winning hearts and minds on Twitter with his hot looks and lovely musical renditions
- Besides playing the saxophone and showing off his muscles, Nathaniel studies electrical engineering
- Twitter users, especially women, have expressed their admiration of him
Nathaniel Lane has a combination that would turn most men green with envy—he is muscular and can play the saxophone.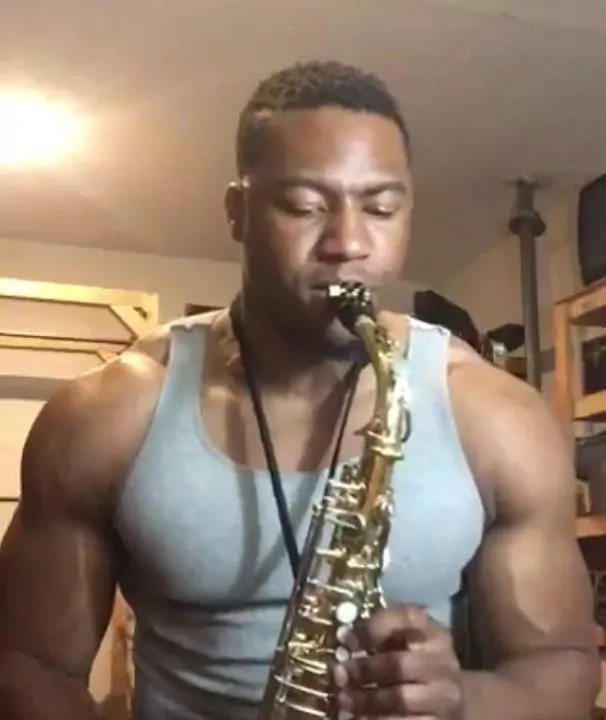 Popularly known as Nate, the budding saxophonist has shared soulful renditions of Drake's Fake Love and Chance the Rapper's No Problems on his Twitter and Instagram accounts, much to the delight of his legion of fans who have created a hashtag for him: #SaxBae.
READ ALSO: Pretty women flaunt their super post baby figures in these 20 photos and it's UNBELIEVABLE
Besides playing the saxophone and showing off his muscles, Nate studies electrical engineering, enjoys the outdoors, lifts weights and praises the Lord.
READ ALSO: President Buhari presents gift to Saudi Arabia ambassador
Have a listen to one of his renditions below.
As his frame suggests, he is a big enthusiast of keeping fit. His numerous followers on social media benefit from frequent posts showing him lifting weights, such as this one below.
Unsurprisingly, Nate has drawn a huge following on social media, with many of them, especially women, expressing their admiration of both his musical talent as well as his physique.
See some of them below.
READ ALSO: How we were forced to sleep with 20 men daily - students
Some are thinking along marriage lines:
Some are in awe of his talent and muscles:
READ ALSO: This couple had a death scare at wedding but got married regardless
Here is one more saxophone tune to wow you.
Watch the video:
Source: Gossip.naija.ng