- A terrifying video footage showing a brave man calmly capturing a giant cobra that leapt out of a hole and attacked him has gone viral
- The man first dug an opening in a bid to flush out the venomous snake
- It the leapt out suddenly but the man remained calm
A terrifying video footage showing a brave man in India calmly capturing a giant cobra that leapt out of a hole and attacked him has gone viral on the internet.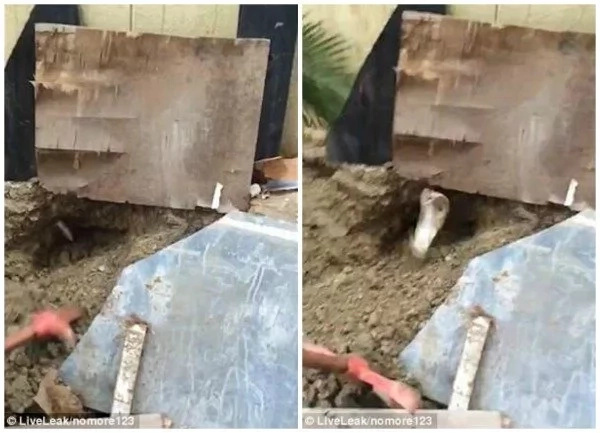 In the video, the man reported to be a builder is first seen digging an opening in a bid to flush out the snake that was thought to be hiding in a hole.
The cobra then suddenly leaps out of the hole and propels itself straight at the man with frightening speed and ferocity.
READ ALSO: Birthday girl's fake eyelashes catch fire in hilarious viral video (photos, video)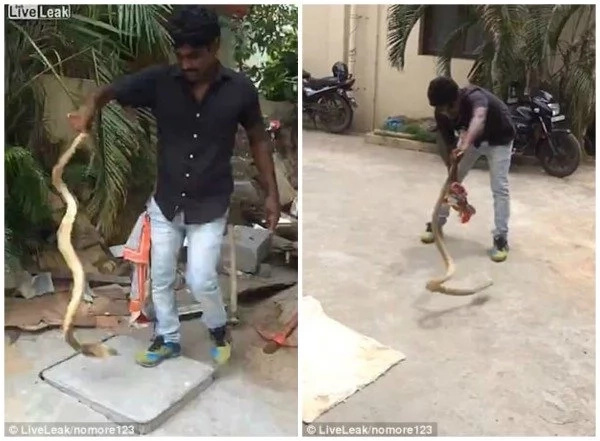 However, unlike most people who would recoil in extreme fear from the venomous slithery creature, the man calmly captures the cobra by its tail.
READ ALSO: Stowaway snake found on private jet from Australia to New Zealand (photos)
He is seen expertly distracting the cobra with a handkerchief while moving it away to safety. The cobra tries unsuccessfully to break free.
Watch the astonishing video below.
Source: Gossip.naija.ng