- Indian farmers have held protests against lack of government assistance in the face of drought and the debts they have incurred as a result
- They displayed human skulls they said belonged to fellow farmers who committed suicide because of the drought and inability to pay their debts
- They also threatened to eat live rats to survive
Indian farmers from the state of Tamil Nadu displayed human skulls and threatened to eat live rats at a protest yesterday calling for government assistance to address the effects of drought that has occasioned crop failure and crippling debts.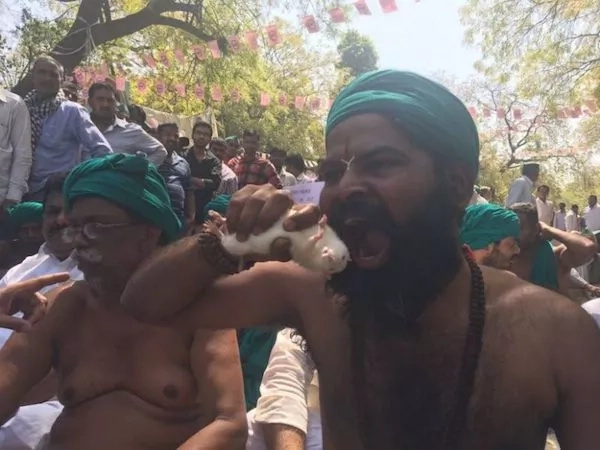 The farmers alleged that the human skulls belonged to their fellow farmers who committed suicide because they were unable to pay huge debts brought on by the drought.
They said many of them were forced to take up loans from banks and other moneylenders following crop failure last year, adding that they sometimes have to take more loans to settle previous outstanding loans.
READ ALSO: I will take your photo to the river 'unclad' for 7 days - Lady says to man who broke her best friend's heart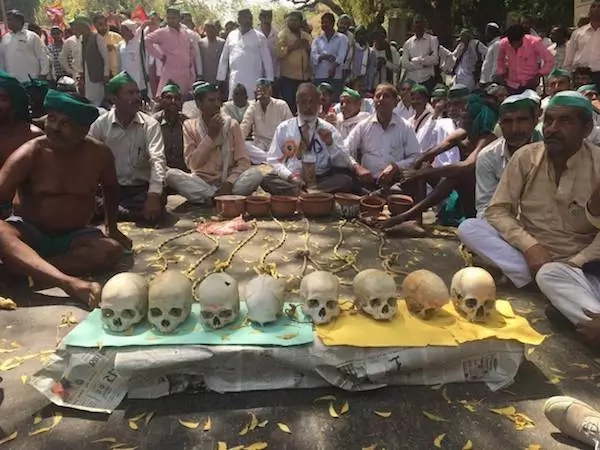 Some of the farmers held live, squirming rats close to their teeth as a desperate indication that they were prepared to eat them to avoid starvation.
Speaking on behalf of the over 100 farmers, their leader Rakesh Tikait said: "We want the government to write-off all our loans, introduce a profitable prices for all agricultural products, and provide proper compensation for crop losses due to the drought."
READ ALSO: Cat allegedly turns into old woman in Lagos - Lady reveals
Reports indicate that tens of thousands of Indian farmers have committed suicide over the past decade due to falling incomes from farming.
For more on the challenges facing Indian farmers, watch the video below.
Source: Gossip.naija.ng