- A disturbing video showing a newborn baby girl being rescued after being buried alive has surfaced on the internet
- The incident happened in India and the baby was taken to hospital, where she remains under observation
- Reports indicate that many Indian parents wish to have baby boys instead of girls
A disturbing video footage shot in a village in Jajpur, India shows a newborn baby girl being rescued after being buried alive in a dump site.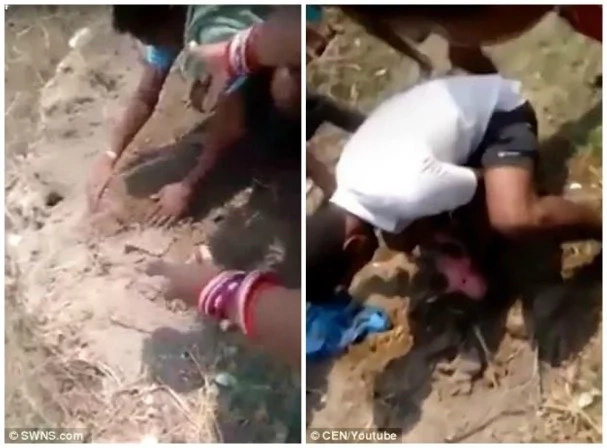 Local reports indicate that a girl noticed a foot sticking out of the ground and alerted villagers, who then dug up the shallow sand grave and rescued the newborn baby.
It is reported that the baby girl, whom the villagers immediately rushed to hospital, was not more than six hours old.
Fanindra Kumar Panigrahi, a spokesperson for the local medical office, told reporters that the full-term baby weighed 2.5kg and was fine, although her umbilical cord was still intact and she was still covered in vernix.
READ ALSO: 3 alleged killers of Jumia delivery agent confess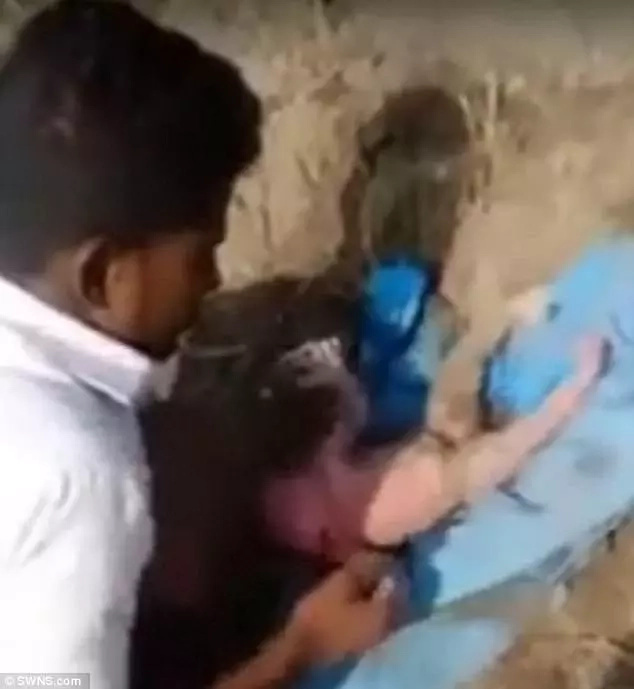 Hospital staff named the baby Dharitri, which means "the earth" in the local Hindu dialect. Upon her full recovery, Dharitri will be taken to local child welfare authorities.
Police indicated that the newborn's parents abandoned her either because of her gender or because her mother was an unmarried woman.
READ ALSO: I was in the same NYSC camp with Dino Melaye - Man shares his NYSC certificate
A police spokesperson added: "We are trying to track the parents of the girl. Chances are it was a case of female feticide and it is clear that the accused wanted to kill her."
Police also said they have launched investigations into the incident and that the parents of the newborn remain unknown.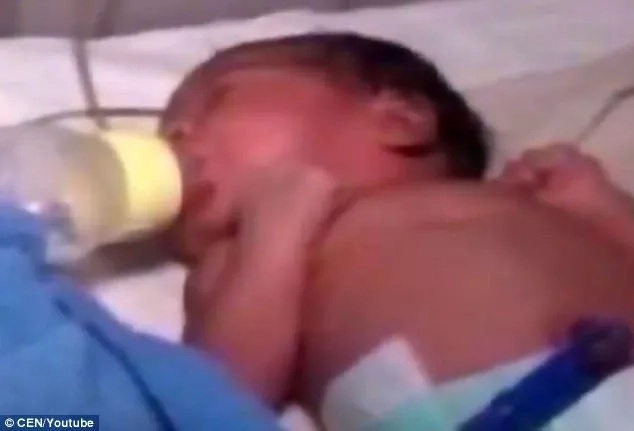 NAIJ.com gathered that India has one of the world's most skewed gender ration gaps in favor of girls, with as many as 974 females for every 1,000 births according to the 2011 census.
This has led to widespread abortions and abandonment of baby girls, usually done after. Authorities are trying to curb pre-birth gender determination tests. According to reports, as many as 12 million baby girls were aborted in India over the past 30 years.
Watch the disturbing video below.
Watch NAIJ.com's exclusive interview with Nigerian parents below:
Source: Gossip.naija.ng