- The woman who touched the hearts of Kenyans after due to her poor and painful health condition has spoken after jetting back from India
- Gladys Kamande who used to walk with an oxygen tank has thanked Kenyans for their contribution and prayers
Gladys Kamande the strong willed woman who moved Kenyans to tears has spoken after a successful surgery in India.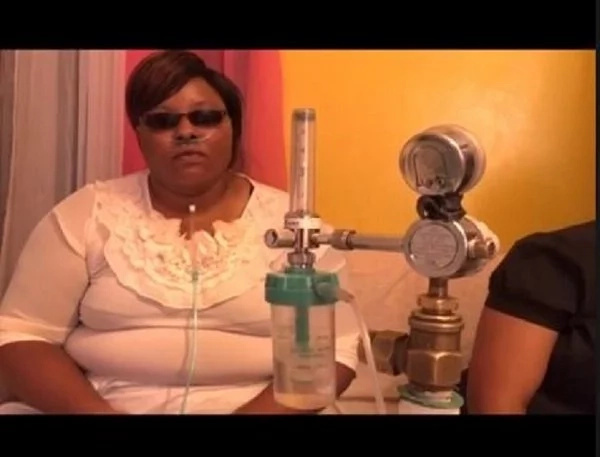 READ ALSO: Beggar weeps after seeing the condition of woman he asked for help
Gladys used to walk with an oxygen tank in tow to aid in her breathing, she was abandoned by her husband who assaulted her while she was carrying her seventh pregnancy.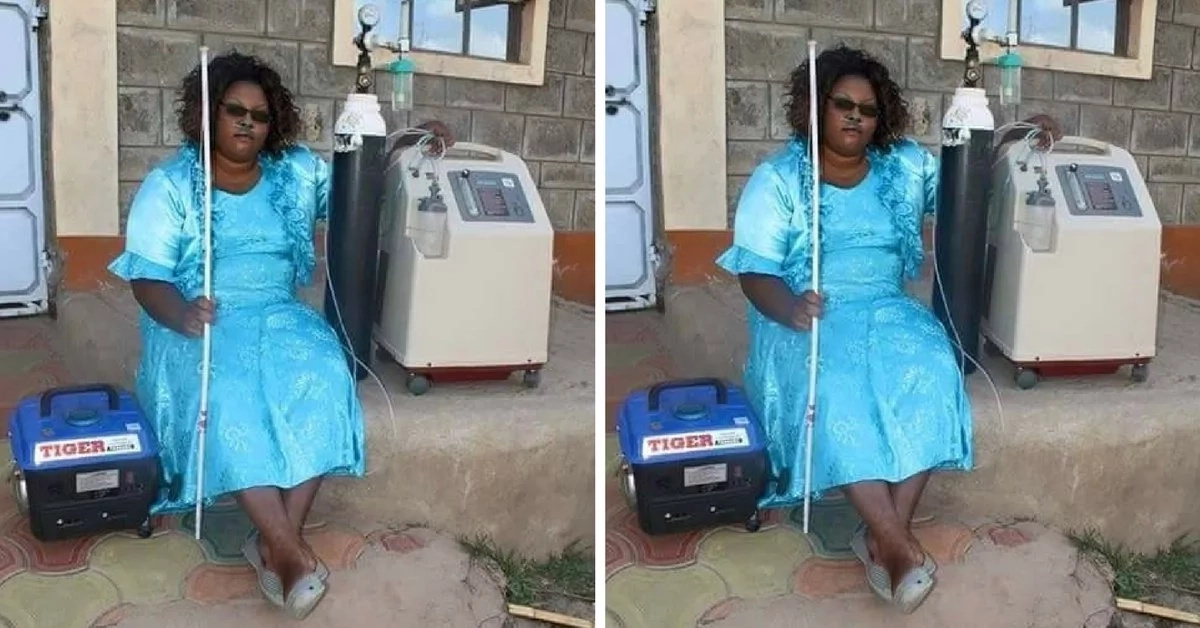 The assault by her husband would later force her to undergo surgery due to the dangerous position of the fetus, after sometime, she underwent another surgery to remove an object that was left inside the womb during the operation.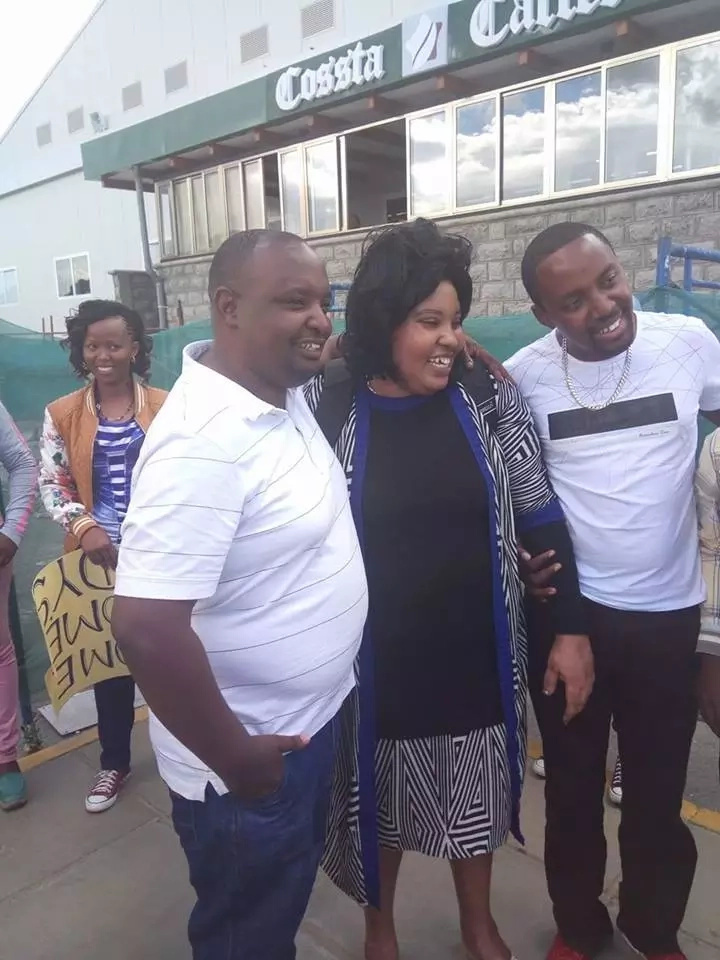 READ ALSO: Woman who had 7 miscarriages, blindness and was on life support, recovers after surgery
The multiple surgeries had terrible repercussions for Gladys, as she lost another pregnancy, suffered a blood clot, lost her eyesight and her lungs collapsed. In total, she had seven miscarriages.
Kenyans however rallied round for Gladys, by donating more than KSh 7 million (N21,500,000) required for treatment in India. Gladys returned to Kenya after months of treatment is now completely healed.
In a video posted on Facebook by Ndungu Nyoro, Gladys has thanked Kenyans for their financial support and prayers.
READ ALSO: Unbelievable! Kenyans raise KSh 2 million in 3 days for abandoned lady on life supportUnbelievable! Kenyans raise KSh 2 million in 3 days for abandoned lady on life support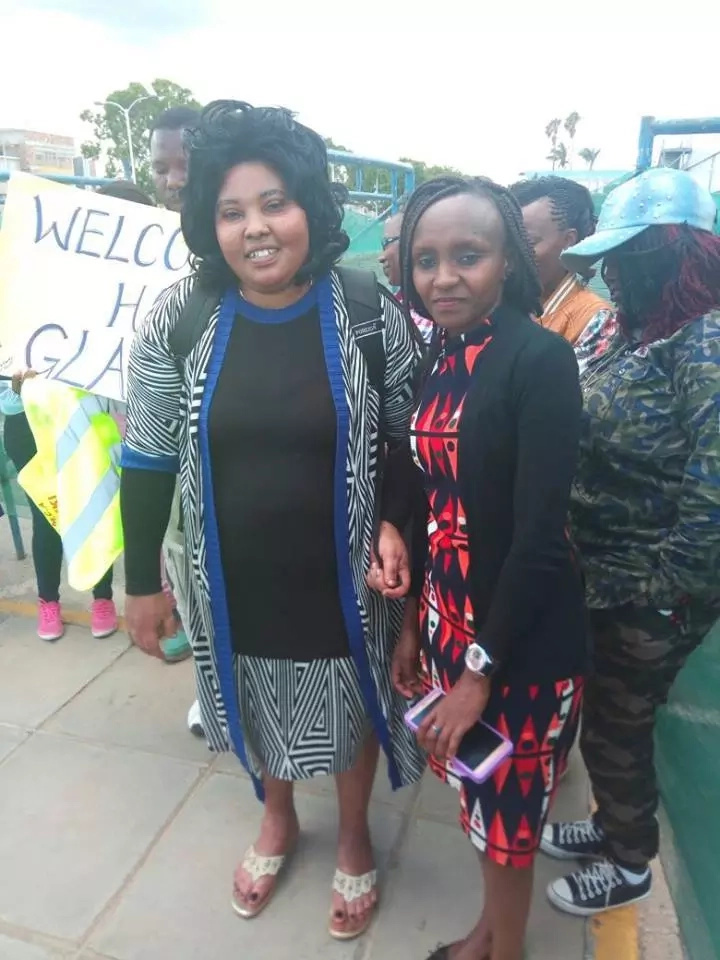 She confirmed she was now healed after more than seven years of blindness. She also said her breathing was normal and there was no need to carry an oxygen tank and generator around anymore.
''Brethren, what can we say of this great doing. GLADYS shall walk with this miracle for the rest of her life. God has done it for her. I want to dedicate this update to a moment of thanksgiving to our God.
When you came across the story of Gladys Kamande, the more than 10 surgeries, miscarriages, loss of eyesight in 2010, collapsed lungs, husband deserting her at hospital etc, I'm sure you told God something, besides contributing finances. That prayer you made on her behalf worked.
I request a minute of your time now as we form a prayer circle at the comments section. A few words of thank you to our God will go a long way in reaching the ears of our maker.
Yes, he has done it for us. He deserves our praise every moment of our life. If you can PLEASE SHARE this update. The more the prayer partners the higher the praises.
God bless you for standing in the gap." she said.
Watch the video of Kamande below thanking Kenyans.
NAIJ.com gives you 5 signs you may be heading to an 'unplanned' heart attack.
Source: Gossip.naija.ng