- Mwachambuli Haji from Kenya earns a living by dancing with a snake around his waist at a hotel in Kwale County
- In addition he also works as a witch doctor, healing people with the power of snakes
- By combining his doctoring and dancing he is able to make enough money to feed his family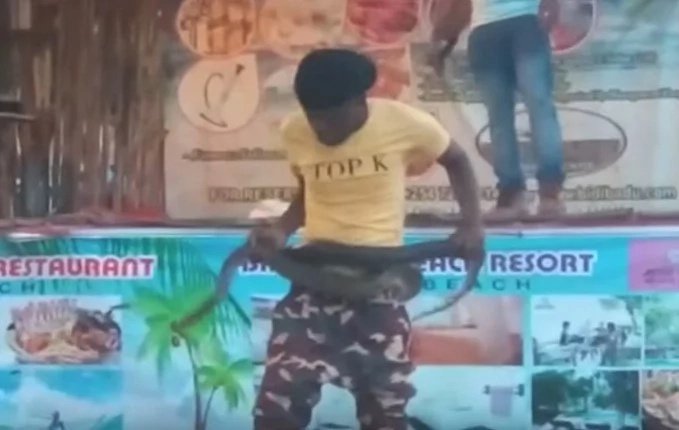 This video captures the moment a man was recorded performing a dance with a large snake entwined around his waist entertaining guests at a resort in Kwale County, Kenya.
READ ALSO: Police rescues man about to jump into Lagos Lagoon
The man is Mwachambuli Haji who works part-time at the hotel. He stated that he had been taught to handle snakes b his father ever since he was 10 years old.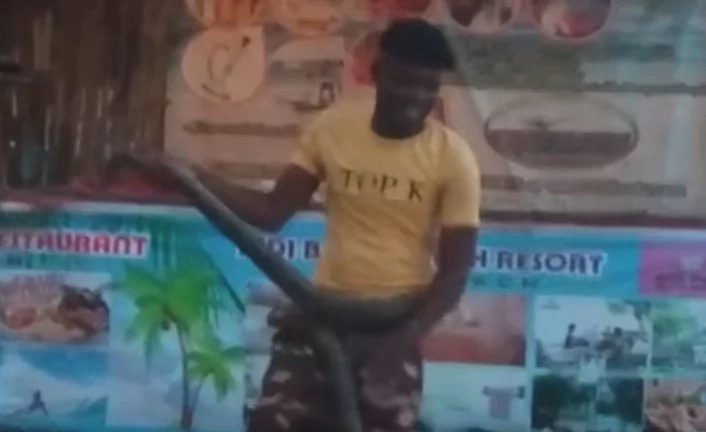 Mwachambuli earns about N11960 every day by entertaining the guests at the hotel with his snake performances.
The married father of three also works as a witch doctor. He uses the snakes as part of his magic rituals to heal his clients.
READ ALSO: I sleep with snakes every night - Prophet reveals shocking secrets
He claims that by combining the dancing routine and his medical skills he is able to make ends meet.
Source: Gossip.naija.ng