- A boy with vitiligo met a dog who also has the same skin condition
- They both developed an online friendship
- And now, the dog's owner and the boy's mother managed for them to meet in person
Meeting with a dog with his same skin condition, has made all the difference for Carter Blanchard, an 8-year-old boy who has vitiligo.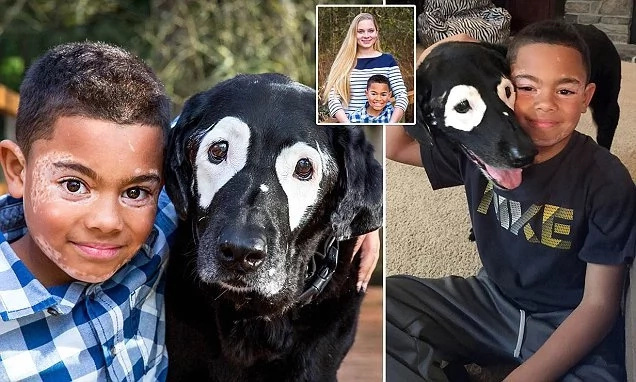 The dog's owner, Niki Umbenhower, was contacted on Facebook by Carter's mother, Stephanie Adcock, after she saw Rowdy, the black labrador who also has vitiligo. Both women started an online exchange, forging a friendship that has lasted since.
READ ALSO: Police rescues woman who allegedly tried jumping into the lagoon from the Third Mainland Bridge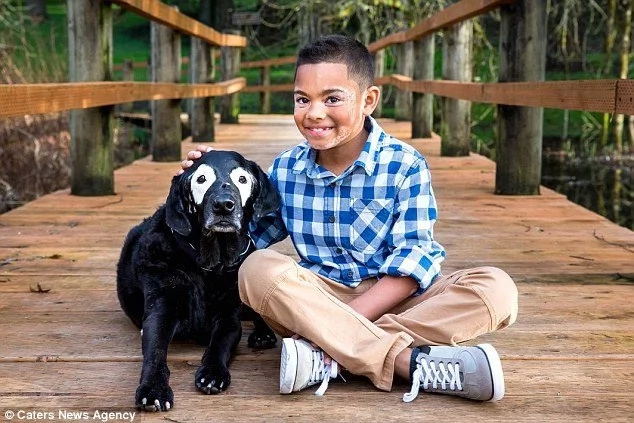 Carter, who lives in Arkansas, was diagnosed with the condition in 2014. Rowdy also developed vitiligo that same year.
Even though Niki lives very far away, in Oregon, she somehow arranged to invite Stephanie over, for Carter to be able to meet Rowdy in person, and they saw each other for the first time last weekend.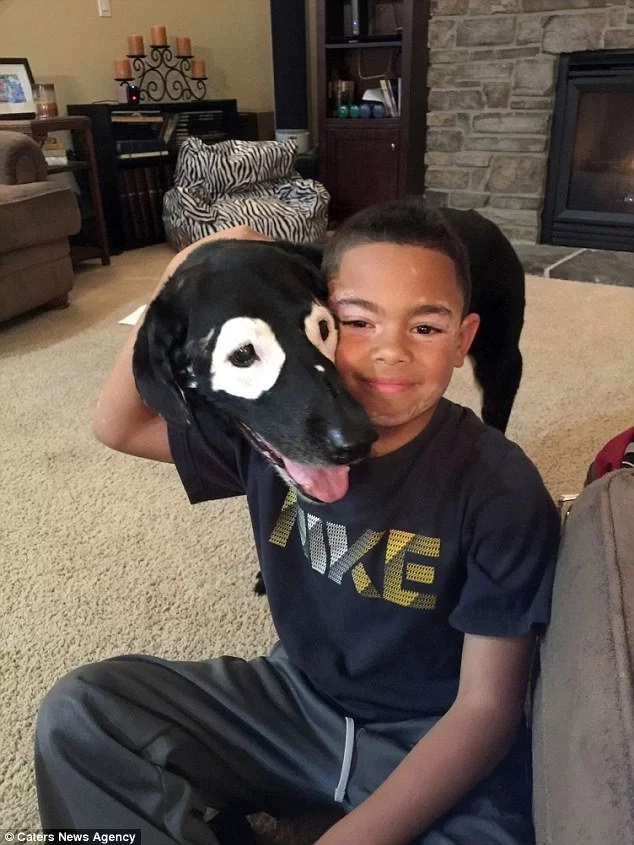 With Vitiligo, the cells that produce melanin die or stop functioning. These is what gives the skin its color, so as the condition starts spreading, patches of whitish skin start to emerge. These are more noticeable in people with darker skins, for obvious reasons.
Carter's and Rowdy's photos are completely endearing, and they look as if they have known each other all their lives. "Carter walked right in, took off his jacket and just knelt down and started petting him. He was on the floor playing and Rowdy just kept walking around him and laying down by him," Niki said.
READ ALSO: Statue of Holy Mary cries 'blood' at a church in Argentina (photo)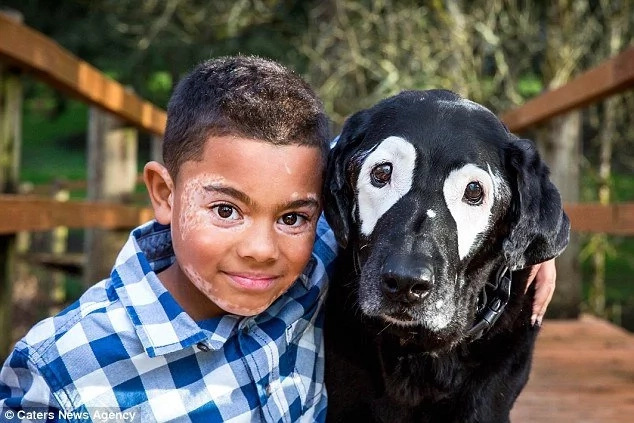 This relationship has given the boy a much-needed confidence boost, which he had lost after vitiligo started appearing on his skin.
READ ALSO: Pastor lands in trouble after giving married woman underwear as gift
Niki explained that Rowdy's fame started with people on the street asking about his curious white patches around the eyes, so she came up with the idea of setting up a Facebook page in order to raise awareness about the condition. "He went pretty viral at that point - all over the world," she said. Rowdy's Instagram account has around 5,000 followers so far.
Source: Gossip.naija.ng