- An astonishing footage of a python dislocating its jaw while swallowing a hyena whole has surfaced online
- The footage was taken at the Maasai Mara reserve in Kenya
- National Geographic Researchers said it was rare for a hyena to tackle a dangerous prey like a hyena
An astonishing video footage of a large python dislocating its jaw while swallowing a fully grown hyena whole has surfaced online.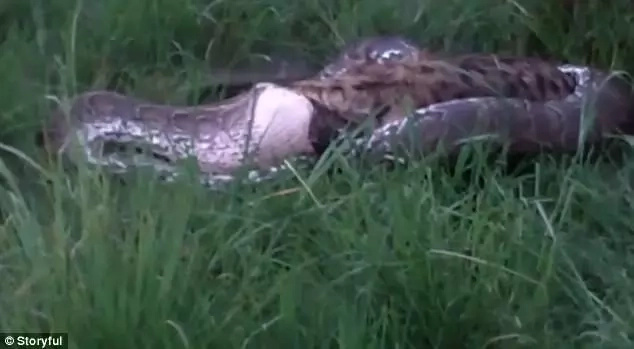 A tourist, Jos Bakker, captured the rare sight on video using a mobile phone. The extraordinary incident occurred at the Maasai Mara reserve in Kenya.
Bakker alerted researchers affiliated with popular wildlife channel, National Geographic, who tracked down and found the large snake in the process of digesting its meal.
READ ALSO: London School of Economic denies Melaye attended institution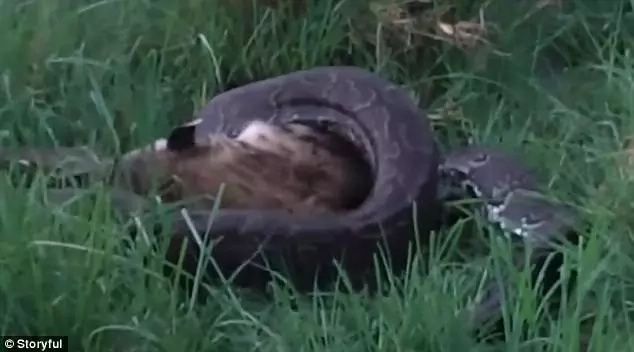 The researchers told a media outlet that it is rare for a python to hunt down and kill a prey as dangerous as a fully grown hyena.
READ ALSO: FEC approves N80bn for road projects in 12 states (see list)
One of the researchers, Mike Kowalski, said: "To my knowledge there has been no precedent for this in terms of documentation."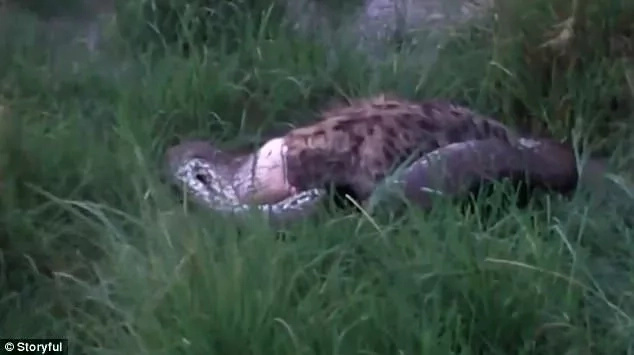 READ ALSO: Statue of Holy Mary cries 'blood' at a church in Argentina (photo)
To watch the rare and astonishing footage, click on the link below.
Source: Gossip.naija.ng