- Staunch Christians were left speechless after a message containing adult content was shared on their prayer group
- The culprit sent the message twice and then proceeded to apologise profusely for seeking out people to perform live intimate acts for a fee
There is this growing trend among people who have the need to be in numerous WhatsApp groups. You may not understand why, but it is there.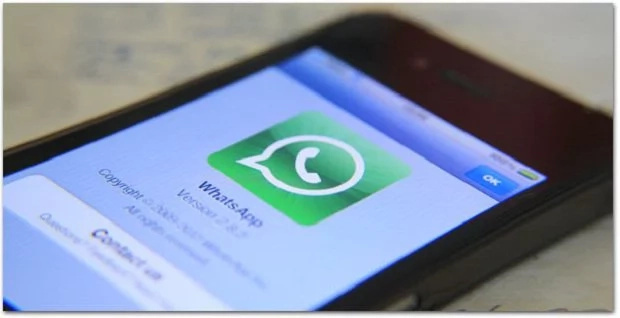 READ ALSO: Pastor speaks against men who allow their wives stay on top in bed, says they are not going to HEAVEN (photos, video)
Some join every group available except the ones for wedding fundraising!
That is the only exception and for majority of these groups, if they are not fitness or prayer oriented, they are about adult content which has fast become a favorite pastime for many, if the number of infamous Facebook groups are anything to go by.
The names of these groups, too shocking, which is why most members access these groups on a slanted phone. It embarrasses them to be seen browsing in these groups.
One Kamba lady did not deny being a distributor of such explicit content when she accidentally sent such messages to a Catholic prayer group.
READ ALSO: Incredible! Fadeyi Oloro set to become a pastor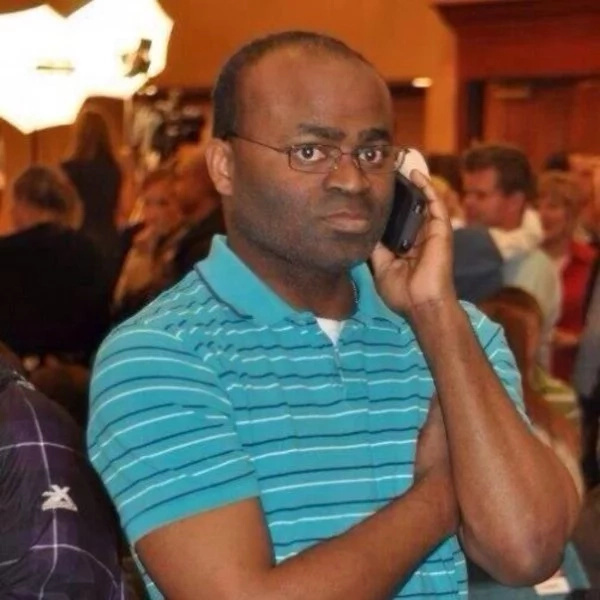 READ ALSO: Student hangs himself after his girlfriend dumped him
According to a screenshot making rounds online, Jacinta Musyoki stunned fellow prayer partners when she sent out an invitation to people to apply- and be paid- to get intimate in front of people at a house party.
Yes, she did. And not just once. She had to remind her prayer partners and so, sent it out again.
One reaction stood out, a staunch Christian could not even comprehend how to have a discussion about the message with Jacinta.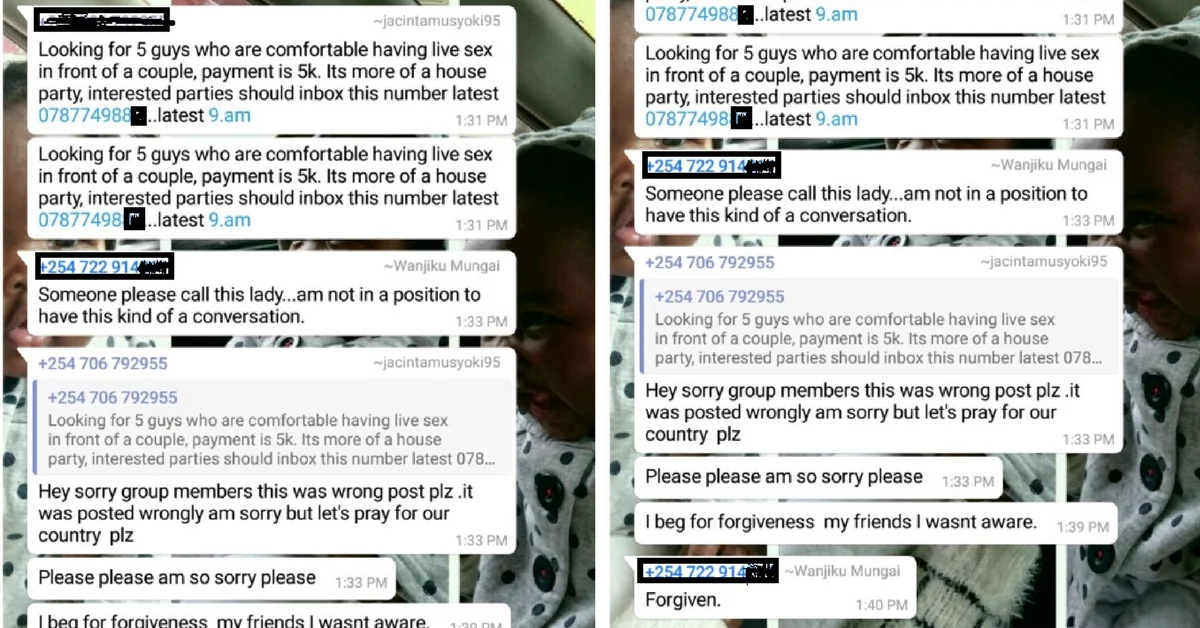 READ ALSO: Married woman embarrasses husband in church for flirting with another lady
At least Musyoki had the guts to own up to her mistake instead of claiming she sent it to the group to pray for the party to cast out the demons bothering Kenyan youth.
What would you have done if you accidentally sent such a message to a group where you pretend to be a sheep when you are the big, bad wolf?
Meanwhile popular Nollywood actor has revealed his plans to become a pastor soon:
Source: Gossip.naija.ng