- A circus trainer was entertaining crowds by putting his head in a crocodile's mouth before it snapped its jaws and bit his face
- He managed to pull free and walk away but not before sustaining serious injuries
- Police are reportedly investigating the incident
A circus trainer in Ha Nam, Vietnam was entertaining crowds by putting his head in a crocodile's mouth before it snapped its jaws in a dramatic moment and bit his face.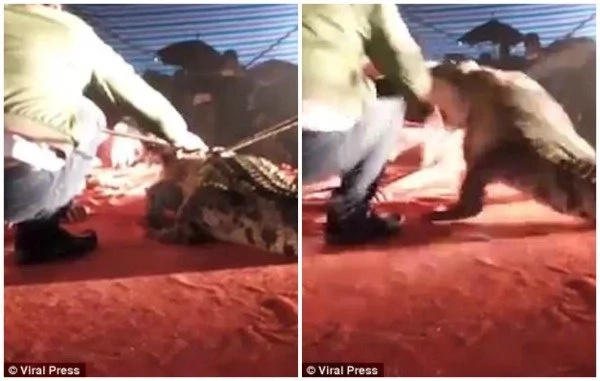 In a video footage that has emerged and has been widely circulated on the internet, the crocodile is seen shaking its head violently in a bid to sever the man's head.
Fortunately, the man manages to break free and is seen walking away. However, he sustained serious injuries as a result.
PAY ATTENTION: Get all the latest gossips on NAIJ Gossip App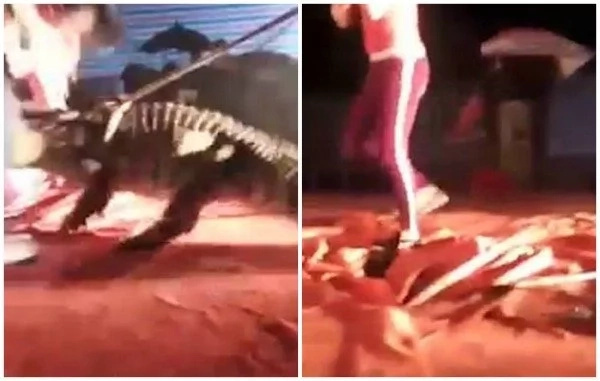 Sources at the circus indicated that the regular crocodile that had performed the stunt for years had died just before the circus event.
Organizers of the circus did not wish to disappoint the crowds that had already turned up and therefore brought in another crocodile that proved to have been inexperienced in the stunt.
The unidentified trainer was taken to hospital and is reported to be recovering well from his wounds. Police are also reportedly conducting further investigations into the incident.
See the terrifying video below (warning: content may be graphic for some viewers).
Chei!
Source: Gossip.naija.ng