- Muslim prayer can be good for your physiological health
- A study reveals it can reduce back and joint pain
- There are similar positions in Christian and Jewish rituals, as well as in yoga
A study has revealed that Islamic prayer ritual can be good for your health, reducing lower back pain and increasing joint elasticity.
If the regular bowing, kneeling and placing heads on the ground is done properly, these ailments suffered by millions of people worldwide, would be effectively reduced or cured.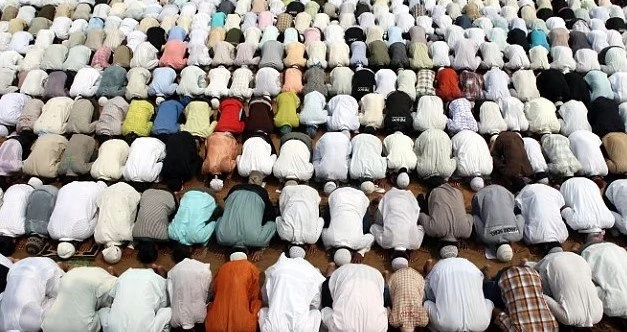 READ ALSO: PHOTOS: Apostle Suleman and wife dancing joyfully in church amidst extramarital affair scandal
Muslims perform their prayer ritual five times a day, facing the holy city of Mecca. Known as the Salat, it is one of the five compulsory elements of their faith, specified in the Qur'an, the Muslims' holy book.
Other studies have focused more on the psychological effects of prayer, not only by Muslims but also by Christians and Jews.
PAY ATTENTION: Get all the latest gossips on NAIJ Gossip App
This specific investigation was centered more on the physiological benefits of praying. It was performed by Binghamton University in New York, and the specialists involved used computer-generated human models of healthy Indian, Asian, and American men and women.
This research was executed mainly on the effects of Islamic prayer practices, but it stresses that there are similar movements found in both Christian and Jewish prayer rituals, as well as with yoga and physical therapy.
Source: Gossip.naija.ng