- A CNN presenter has triggered controversy after eating human brain while filming a documentary on a cannibalistic sect in India
- Many have condemned his action as portraying Hinduism in a bad light
- The extreme sect in question has only about 100 members and has been condemned repeatedly by the vast majority of Indians
Reza Aslan, a CNN presenter, has come under severe criticism for eating human brain while filming a documentary on the Aghori, an extreme cannibalistic sect in India.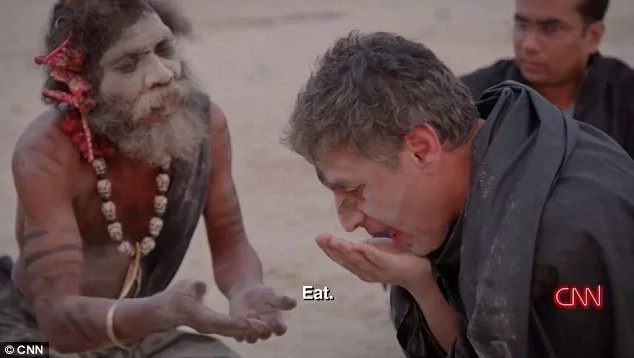 In the shocking footage aired on CNN on Sunday, an Aghori sect leader is seen offering human brain, said to be cooked, to Reza, who then eats it. The incident occurred during a ritual.
The sect also offered the 44-year-old Reza alcohol served in a human skull. At one point, the sect leader threatened to cut off Reza's head if he asked too many questions.
READ ALSO: Corp members spotted celebrating President Buhari's return with chicken stew (photos)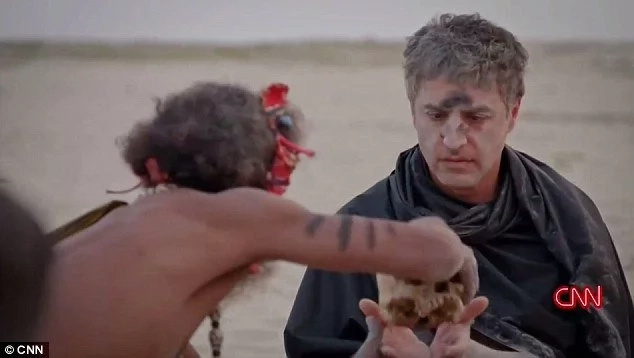 The episode on the Aghori is part of a CNN documentary series on religion called Believer. It triggered disgust and shock among many viewers, who also learned that the ash rubbed on Reza's face was from a cremated body.
READ ALSO: Man breaks 8-year-old daughter's head over palm nuts
Tulsi Gabbard, a Hindu lawmaker in Congress, said: "I am very disturbed that CNN is using its power and influence to increase people's misunderstanding and fear of Hinduism."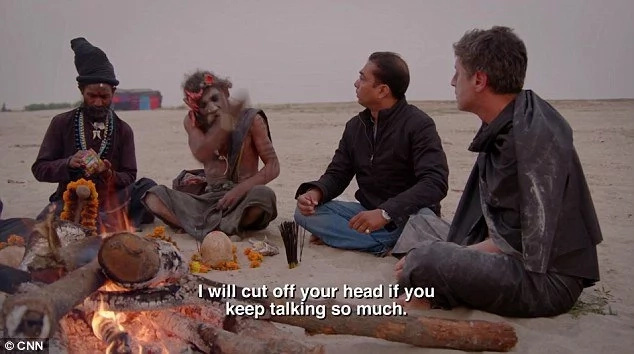 Indians as well as Indian-Americans have taken to social media to emphasize that the Aghori sect is an extreme and fringe sect that is not part of the mainstream Hindu religion.
Reports indicate that it has only 100 members and is centered in the Uttar Pradesh region, as opposed to the Hindu religion that is observed by over one billion people.
PAY ATTENTION: Get all the latest gossips on NAIJ Gossip App

The sect has also been repeatedly condemned by the vast majority of Indians. However, Reza is reportedly not issuing any apology, and posted a tweet that seemingly suggested he is reveling in the controversy.
Watch part of Reza's shocking encounter with the Aghori sect in the footage below.
Source: Gossip.naija.ng