- Watch this snake with emojis on its skin
- The python's owner posted the images online, and millions have now seen it!
- It is very rare to find these perfect smiley faces
Photos of a particular lavender albino piebald Ball Python have been driving the internet wild. This specimen boasts three perfect yellow smiley faces, just like the famous emoji millions use around the world!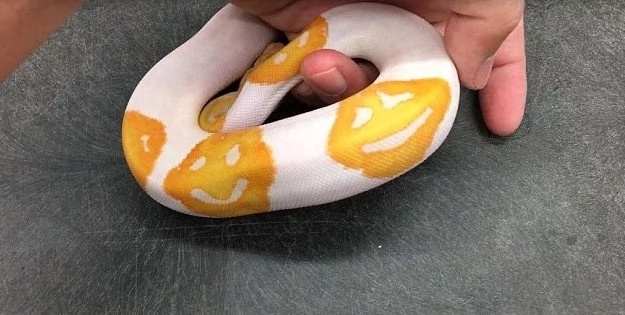 These non-venomous snakes normally live in Sub-Saharan Africa, although this one was found in Georgia, U.S., and its owner is a man called Justin Kobylka. These types of animals often have patterns that resemble faces, but this one in particular –with 3 perfect faces- is very rare.
READ ALSO: Man, 35, survives huge crocodile attack but loses hand and leg (photos)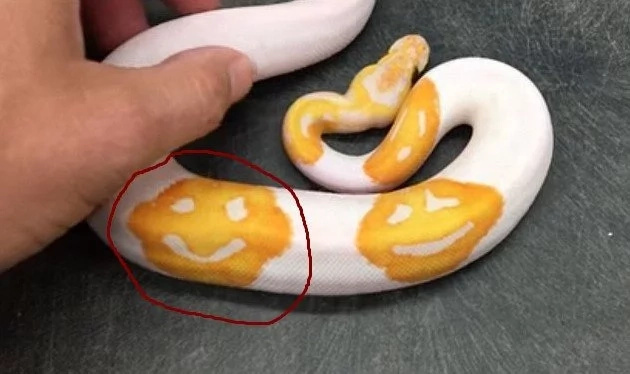 These pythons are not the only animals which display what are called "piebald patterns", which can be found in horses, dogs, birds, cats and even pigs.
READ ALSO: Man catches MASSIVE python with his bare hands, kisses it on the mouth (photo, video)
PAY ATTENTION: Get all the latest gossips on NAIJ Gossip App
Images and videos of the odd python have already received millions of views, and its proud owner has shared the posts on his Facebook page. "Amazing! Such beautiful creatures!" one user wrote. Another one said: "That's really awesome! Someone needs to get the lads some snakes! Haha".
Source: Gossip.naija.ng