- A 10 foot long python slithered up an electricity pole and refused to move. It took two hours of battle to pull it down before it could get itself electroc*ted
-The vehemently tough-headed serpent coiled itself around an electricity pole as it stalked birds that were perching on the live cables.It's intention was to swallow a few of the birds
- Deadly fight between the rescuers and the angry-looking snake caught the attention of passersby who milled around to watch. Guess who won?
Residents of Chachoengsao in Thailand were treated to a rare spectacle when a 10-foot long python engaged a team of armed rescuers in a deadly tug of war as they tried to pull it down from an electricity pole where it was precariously hanging.
READ ALSO: Man, 30, is addicted to eating rocks, bricks and mud, says you can keep your chicken fry (photos)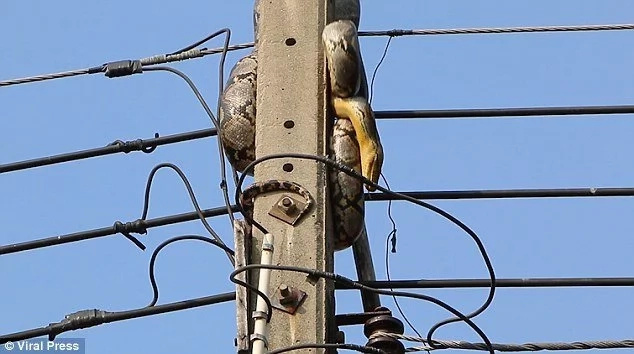 The rescuers were concerned that the vicious member of the wild could easily get itself electroc*ted and therefore had to be removed from there, at all cost.
According to earlier reports, the area residents were also concerned that the scary looking creature could poison them or even cut off electricity supply to their homes.
PAY ATTENTION: Get all the latest gossips on NAIJ Gossip App
It reportedly took a whopping two hours of sweaty tug of war to get hold of the vehemently tough headed serpent.
One of the rescue crew members could be seen struggling to catch the snakes head, after another member lassoed its throat. Two others battered it with long sticks in attempts to weaken its overwhelming strength.
The snake allegedly slithered up the electricity pole so that it could strategically position itself to stalk, catch, and swallow birds that were perching themselves on the live cables.
READ ALSO: Doctors remove 'big bladder stone' from a 63-year-old man's body in Turkey (photo, video)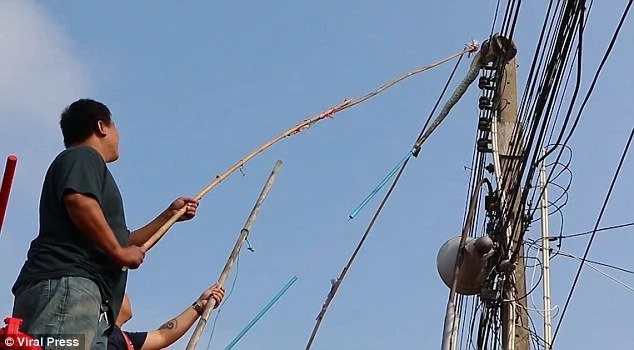 The rescue team was reportedly alerted by a man who first spotted it and panicked.
'I was watching TV and my wife told me there was a snake outside. She wanted me to do something about it and I said "no". I called for help instead,' says the witness.
Those who witnessed the tussle unfold left the scene thoroughly entertained, complete with a video for future reference.
It is generally advisable that you report to the relevant authorities when you spot such a snake where it's not supposed to be. It can easily swallow your calf, goat,sheep or one of your kids if you are not careful enough.
READ ALSO: See what happened when spider caught snake in its web (photos, video)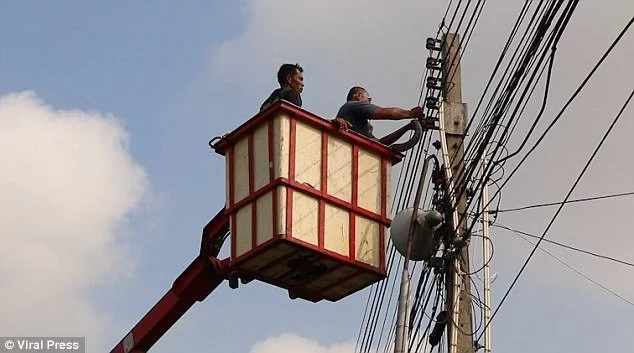 Watch for yourself video showing the battle between rescuers and the 10ft long python:
Source: Gossip.naija.ng