- This video captures the moment a man that was caught cheating on his wife got beaten by half of the town for his actions
- He is dragged outside in nothing but his trousers and is repeatedly beaten with sticks to teach him a lesson
- The video ends with him being seated on the bench as more townsfolk gather round
This video is good proof of community accountability in this small town somewhere in Africa.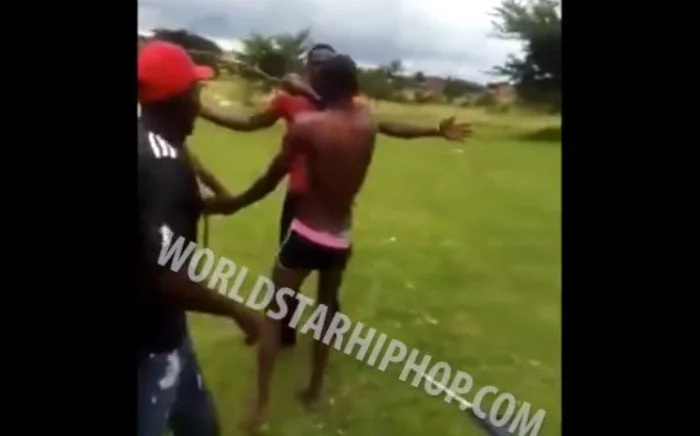 In the video we see a man dressed in nothing but his trousers being dragged outside by another much larger man. The author of the video follows the two jollily commenting that the man in trousers was caught cheating on his wife with another woman and that now he is going to be punished for his actions.
READ ALSO: Woman pours hot water on husband for marrying a second wife
When the group finally reaches a small patch of shade under a tree the man in trousers is instantly attacked by a small group of men. The cheater tries to run away but he is barefoot and it is difficult to outrun his opponents.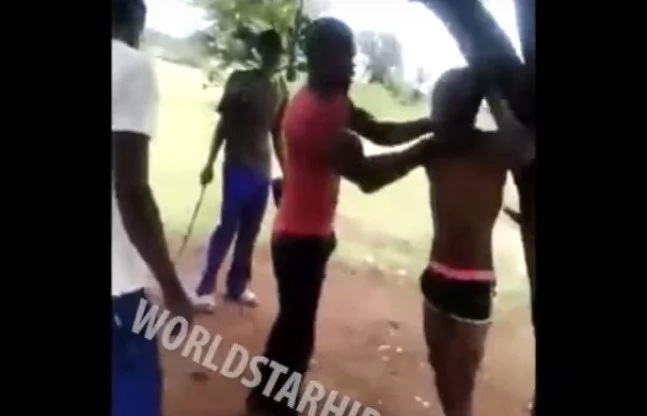 The punishers are armed with sticks and they beat the adulterer repeatedly when they catch up. Then they grab him by his legs and arms and stretch him out.
PAY ATTENTION: Get all the latest gossips on NAIJ Gossip App
Even a one legged man joins in on the fun and begins to whack away at the cheating husband. The large man from the beginning of the video picks the protagonist up from the dirt by the throat and begins to strangle him and sets him down on a bench for the whole village to give him the good old post-beating talk.
Source: Gossip.naija.ng