- A mother gives birth to a baby with brain outside his head. Medics call it nasal encephalocele
- Prior to Jayden Moyo's birth, doctors reportedly warned the parents that the child they were about to delivery was not going to be human
- The medics advised the parents to consider terminating the pregnancy, a suggestion that they rejected without thinking twice. What ensured left everyone tight-lipped
Before he was even born, doctors said Jayden Moyo was not going to be human. The parents panicked, but still gathered enough courage to reject the idea of terminating the pregnancy. Instead, they chose a complicated and costly medical procedure to save their child's life.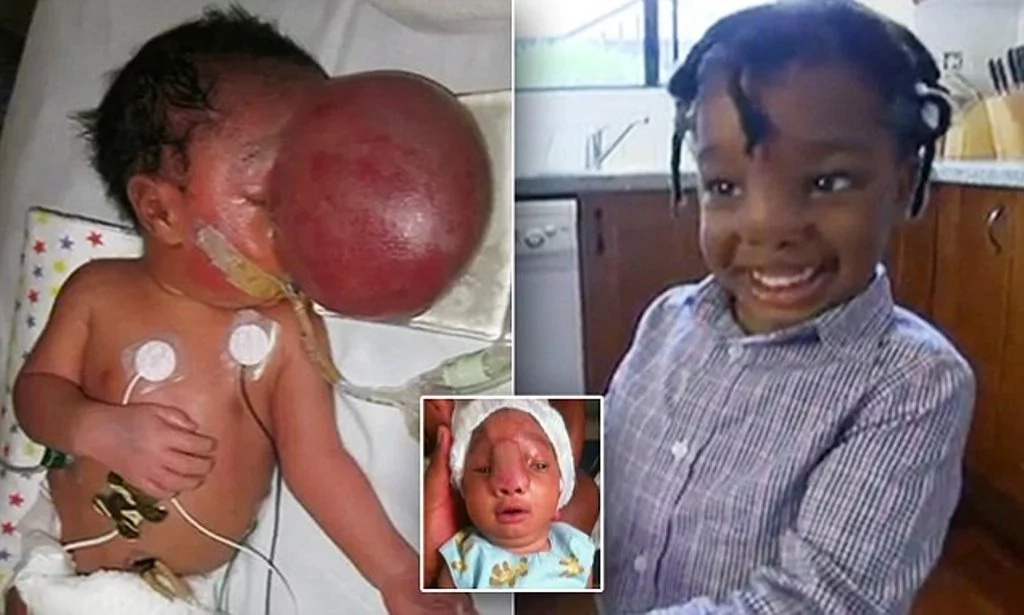 PAY ATTENTION: Get all the latest gossips on NAIJ Gossip App
Moyo was born with his brains literally outside his skull. The medics said he was suffering from nasal encepahlocele, which made the baby not to look like a normal human being.
Doctors who examined the toddler made it clear that putting his brain where it belongs was going to be one of the most complicated surgeries ever done, with almost zero chances of success. But the parents believed nothing was impossible when it comes to saving their child. They okayed the risky surgery.
A team of 10 special surgeons then put their cloves on and approached Moyo's head with knifes and needles. This was no doubt going to be an extraordinary surgery.
READ ALSO: 18-year-old lady dumps baby under a bridge because she couldn't identify the father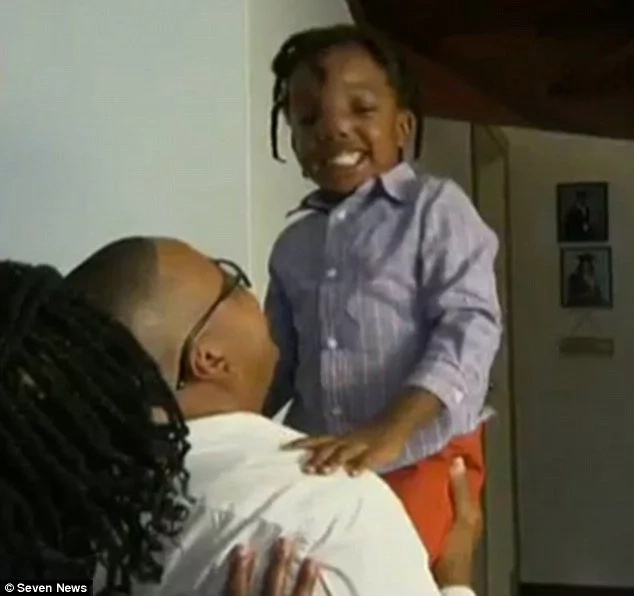 Six hours later, the doctors confirmed that the surgery was more than successful. They reportedly said Moyo had no permanent damage following the life-saving operation, except he was still going to need plastic surgery to fix his nose.
It has been a while since the six-hour surgery was done. The baby is said to be happy and healthy and the parents cannot hide their joy.
"Jayden makes us very happy. Considering everything he's gone through, he can still afford a smile. He is just an amazing boy," says Mr Moyo, the baby's father.
READ ALSO: Flamboyant central Kenya governor exposed after impregnating and abandoning a lady
Watch video of a child born with his brain outside his skull:
Source: Gossip.naija.ng