- A young girl suffered a gunshot wound in the head and is fighting for her life in hospital after a gangster used her as a human shield in a gunfight
- The girl's mother had sent her to the shops when the gunfight suddenly broke out
- Another woman sustained a gunshot wound in the arm during the gunfight
An 11-year-old girl in Cape Town, South Africa, suffered a gunshot would in the head on Sunday and is fighting for her life in hospital after a gangster reportedly used her as a human shield during a gunfight.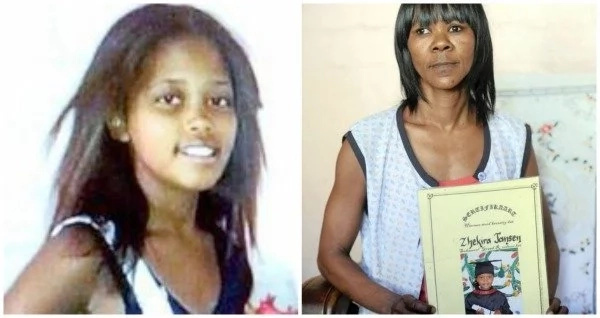 PAY ATTENTION: Get all the latest gossips on NAIJ Gossip App
Zhekiria Jansen was at a local shop to which her mother had sent her to buy groceries when the gunfight suddenly broke out. A gangster inside the shop reportedly grabbed her and held her as a shield when another gangster started shooting at him.
A bullet caught her in the head as she tried to break free. She was able to sit up despite her pain and bleeding when her mother, Rachel Ramdas, arrived at the scene a few minutes later before an ambulance took her away to hospital.
READ ALSO: Nigerian man creates sculpture of Ambode, Tinubu and Queen Elizabeth (photos)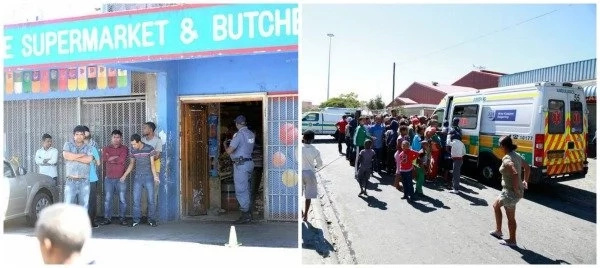 Another woman at the shop also sustained a gunshot in the arm in the same incident. Police are conducting further investigations as to the whereabouts of the gangsters.
READ ALSO: Witch doctors are hiring 'hit men' to murder Albinos for this disturbing reason (photos, videos)
Police reports indicate that the area is prone to gangs and gang fights that are often tragic. In December, a seven-year-old child was shot in the front yard of her home while a neighbor in a wheelchair also sustained injuries in a similar incident.
For a documentary on gangs in Cape Town, South Africa, check out the video below.
Source: Gossip.naija.ng