- A report by House of Bishops calls for ' fresh tone, culture of welcome and support for persons in the LGBT community, but with conditions
- The report, presented to General Synod for debate, recommends more tolerance of homosexuals but insists that the position of the Church remains ' a union of one man one woman'
- Over 400 Church leaders rejected the recommendations on grounds that the they were discriminatory and anti-LGBT. Then something unexpected happened outside the debate chamber
When the House of Bishops recently presented its report and recommendations, pertaining to the sensitive matters of homosexuality, to the General Synod for sober debate, they probably expected that it was going to receive an overwhelming support. The exact opposite happened.
READ ALSO: Islamic authorities ask gays, lesbians, and bisexuals to change their ways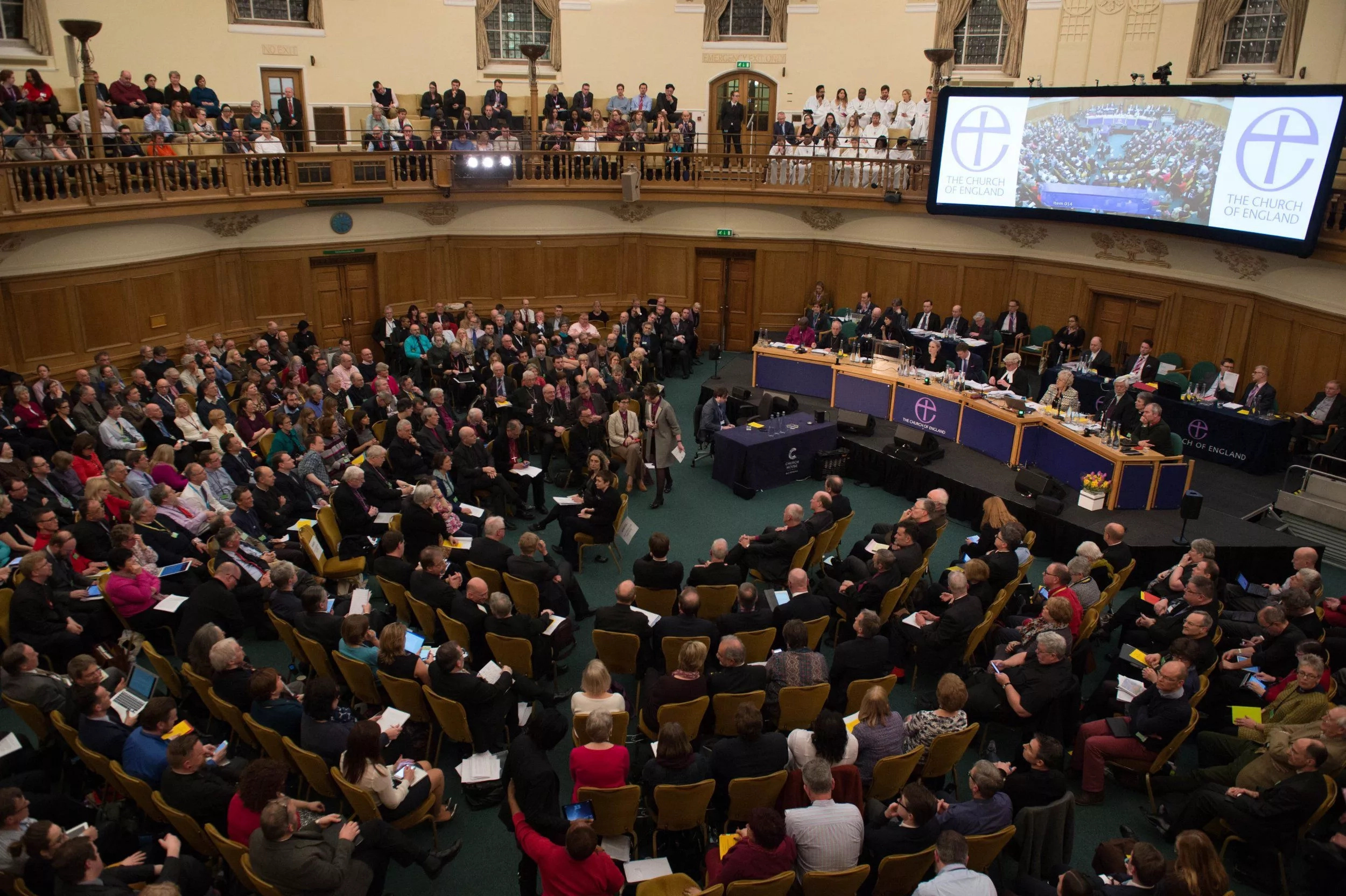 The call by the House of Bishops for the Church to adopt a 'fresh tone and culture of welcome and support' for people in the LGBT community, sounded just fine, until they started insisting that the Church's position on marriage remains that of 'a union of one man and a woman', which was an apparent denunciation of same-sex marriage. That was, perhaps, the biggest point of departure.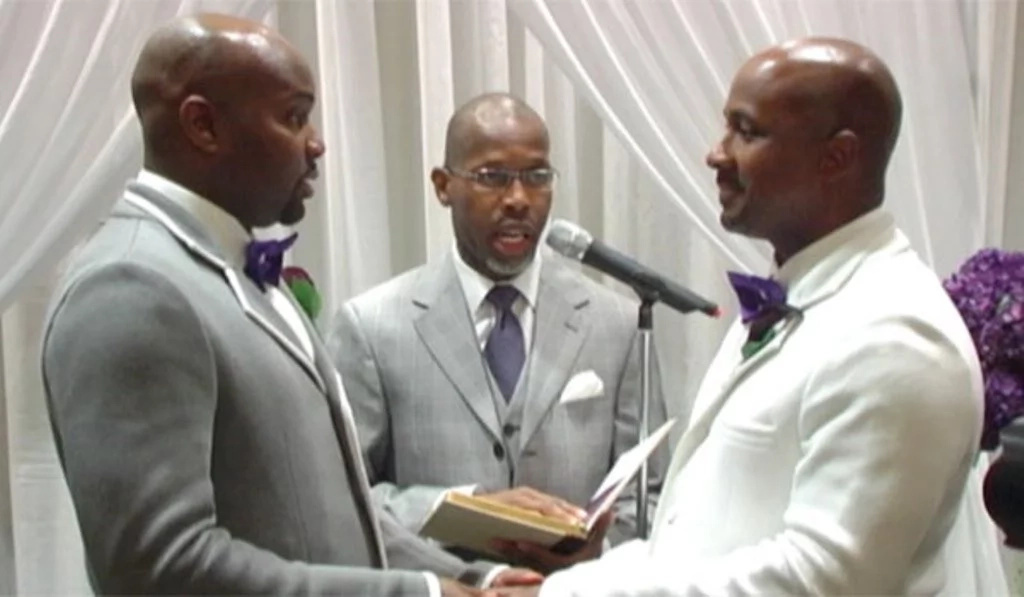 The 'take note' debate reportedly attracted over 400 Church leaders who voted to either approve or reject the House of Bishops recommendations on LGBT rights. They chose to overwhelmingly reject them. It is touted as the biggest defeat of the Anglican Church leadership in many years.
READ ALSO: Meet happy Gay women who met and married on Twitter, now have a son (photos)
Immediately after the rather humiliating defeat, a gathering of LGBT rights crusaders that were keeping vigil right outside the debate hall broke into wild celebrations, as they thanked the leaders for their decision not to approve the House of Bishops report in its totality.
"This vote to reject the report is victory for love and equality for all. It is the biggest victor to the Anglican leadership," said one of the campaigners.
Back inside the debate chamber, leaders continued to express their views on either why the report was good or bad.
"As we speak, we have people outside this walls that are lacking in love. Most of them have friends or family members who sit somewhere on the gender sexuality spectrum. We need unconditional love and equality for these people," said Lucy Gorman.
It was a big victory indeed for the persons in the LGBT community. The report could not have been approved without the majority of votes from all the three Houses, that is, the House of Bishops, House of Clergy and House of Laity.
PAY ATTENTION: Get all the latest gossips on NAIJ Gossip App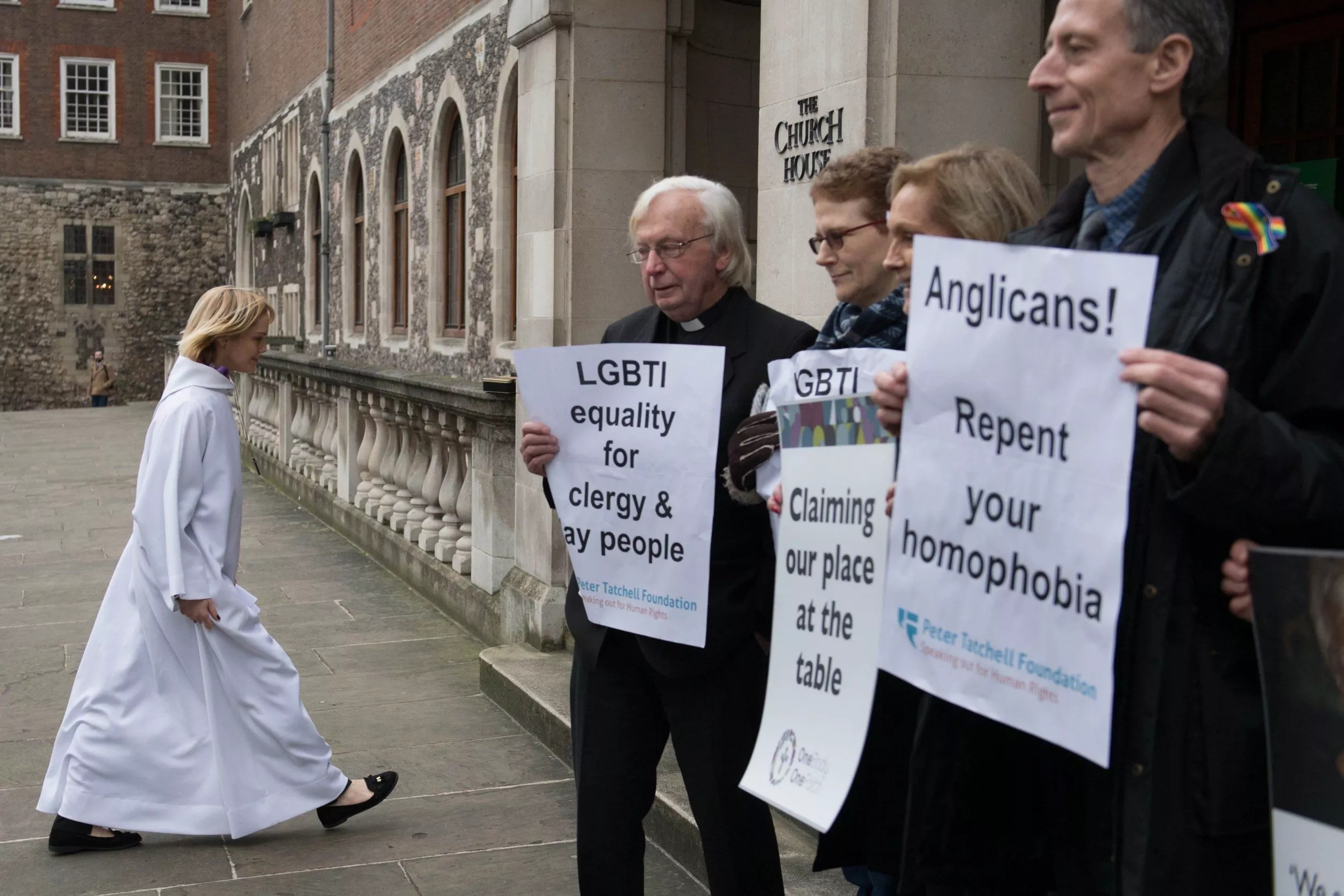 Watch video of those who opposed the House of Bishops' report:
Source: Gossip.naija.ng