- A baby girl who was born covered in painful scales, has defied her dire medical prognosis
- She was not supposed to survive her first year
- But now at 14 months, she walks, talks and can move around
A baby from Greensburg in Kentucky, USA, was born with a very rare skin condition, which made doctors tell her mother that she was going to be confined to a wheelchair and never communicate for the rest of her life. To make things worse, they estimated the infant would not make it past her first year of life.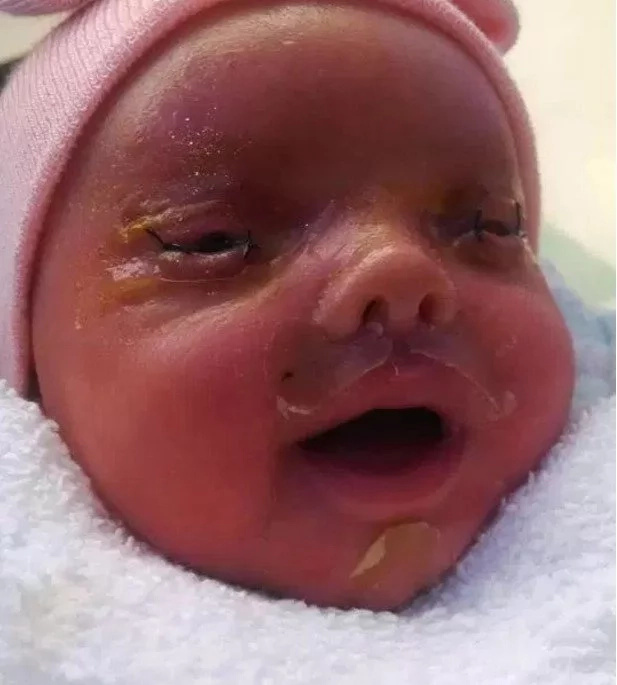 Nevertheless, Paige Milby has defied all odds, and one year later she is managing to get on with her life. The baby girl was born with lamellar ichthyosis, which causes the skin to crack and shed, due to extreme tightness.
READ ALSO: 4-year-old boy who suffers from mysterious condition bullied for his ALIEN-like appearance (photos)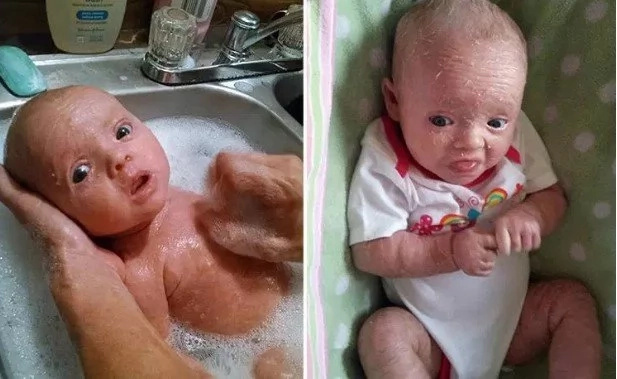 Her mother, 21-year old Tamara, refused to give up on her daughter. She has bathes Paige twice daily, constantly moisturizes her entire body with special lotions and other medications, and puts eyedrops on her lids.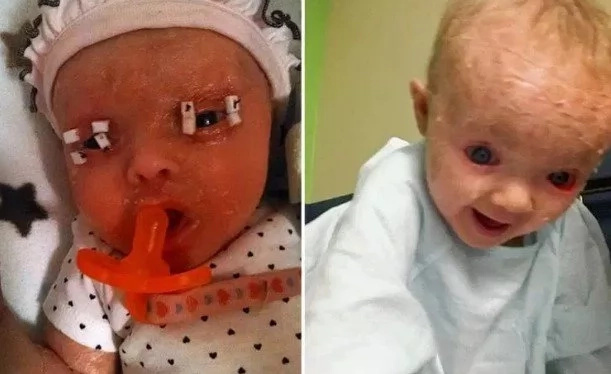 "Miracle Paige" -how she is being called- is now 14 months old. She can walk and speak, both of which doctors had said she would never be able to do.
Tamara makes it clear that "I knew I couldn't give up on my daughter and I would fight to do whatever I could possible to make sure she had a happy life for however long it was," adding that "if we didn't do all of this she wouldn't be here right now, it's saving her life every day and gives her the ability to walk, talk and play with her toys."
READ ALSO: 6-year-old baby has rare illness, you will be surprised how he lives each day! (photos)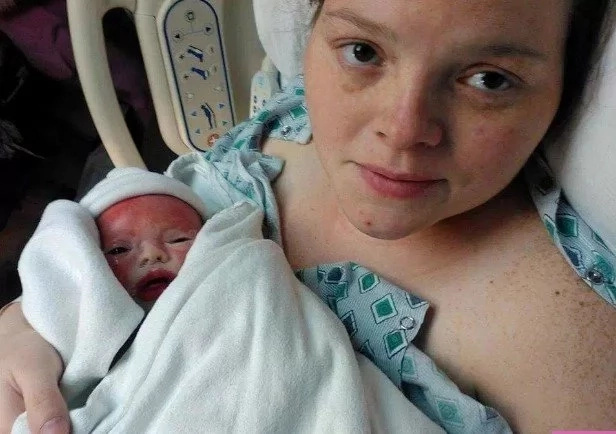 Paige's parents have created a crowdfunding page, so that she can afford a machine that could stop her skin's peeling. She has already had four surgeries to construct her eyelids.
PAY ATTENTION: Get all the latest gossips on NAIJ Gossip App
"She may have skin and eye problems, but she's my daughter and I love her – I tell her that every day," Paige affirms.
Source: Gossip.naija.ng