- An astonishing video has surfaced online showing an unlikely duel between a spider and a much larger snake
- The snake had wondered into the spider's web and the spider wasn't too happy about it
- Incredibly, the spider won this David vs Goliath duel after it stung the snake and injected its venom
An astonishing video captured in Australia has surfaced online showing an unlikely duel between a spider and a much larger brown snake.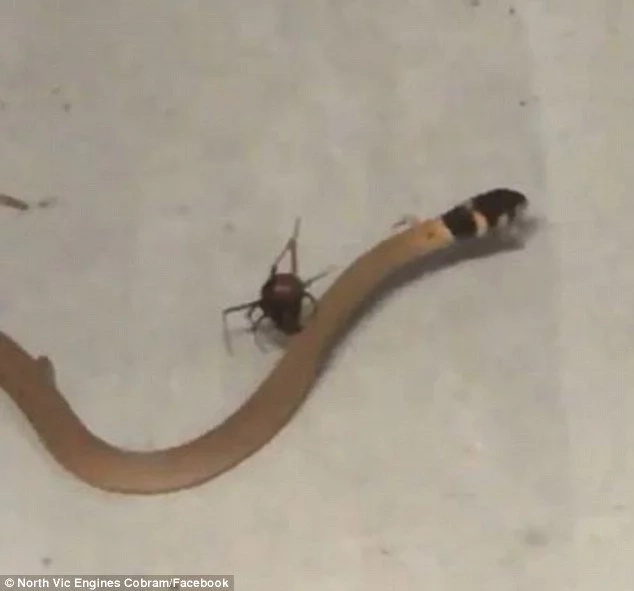 The highly venomous snake had wandered into the web of an equally venomous but much smaller spider, which apparently wasn't too pleased with the intrusion.
In the footage, the snake is seen trying to slither away from the web to no avail. The spider then cautiously approaches the snake and bites it, injecting its venom into its body.
PAY ATTENTION: Get all the latest gossips on NAIJ Gossip App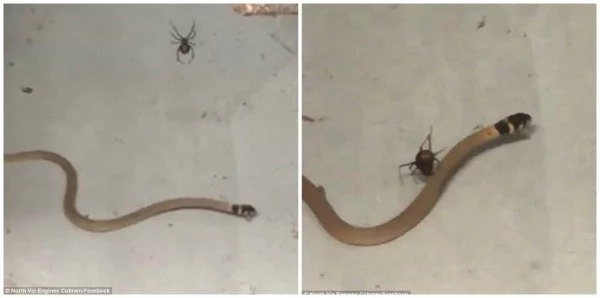 Incredibly, the spider won this David vs Goliath duel as its potent venom took effect in the snake's body, paralyzing it.
READ ALSO: 6-meter python suffocates to death after trying to swallow wallaby whole (photos)
The video has gone viral on social media, with many commenters split over which of the two they are more scared of. Some said they would rather not encounter the snake while others expressed an extreme fear of spiders.
To see the fight, check out the video below.
Source: Gossip.naija.ng