- Heartwarming photos of couple with Down's syndrome have set the internet on fire, leaving everyone in jubilation and tears
- Justin and Victoria were reportedly attending 'Night To Shine' event when Justin's big brother, Jigg, took and shared there snaps online
- Jigg probably did not know his act of love and kindness for his disabled brother was about to be rewarded in a massive way. Over 650,000 people liked what he did, and that was not all
What started with a night out for Dapper Justin and his girlfriend Victoria, both of who reportedly suffer from Down's syndrome, ended up with huge smiles on every one's face and a big thank you to Jigg, Justin's elder brother.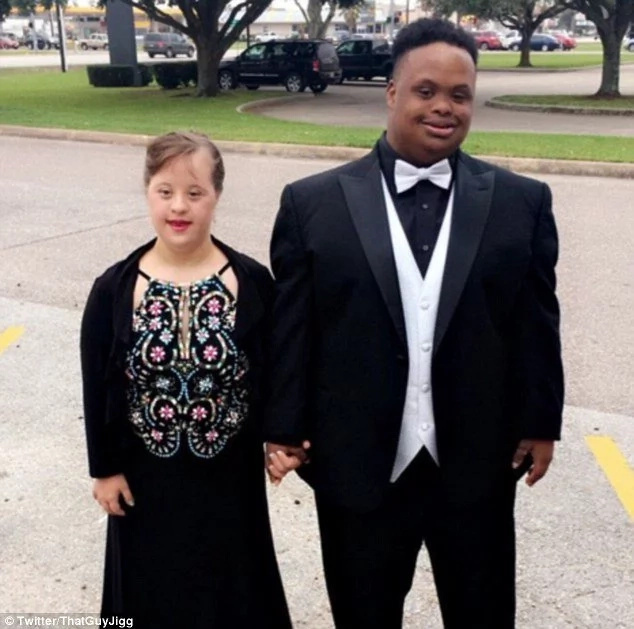 Sources privy to the prior events say Justin and Victoria were attending 'Night To Shine', a prom that is meant for persons with special needs from the age of 14 years.
Also attending the special occasion was Jigg, Justin's big brother, who quickly took photos of the special couple, ahead of their big night, and shared the same online. Then comments and likes started trickling in.
In the photo, the neatly dressed couple can be seen standing hand in hand and smiling. Justin was dressed in black tux with silver waistcoat and bow tie. Victoria on her part was in a black dress with an embellished top.
PAY ATTENTION: Get all the latest gossips on NAIJ Gossip App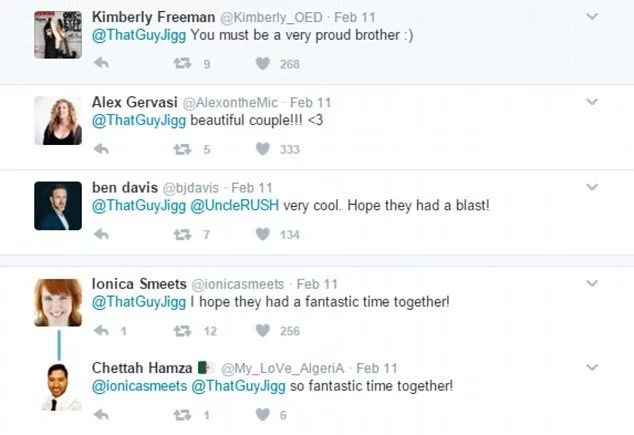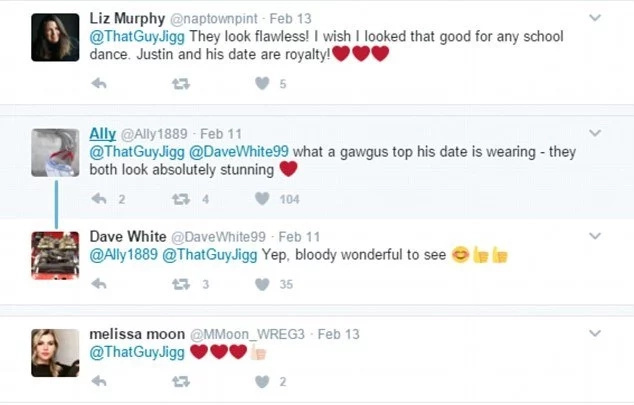 By the time they event was over, some 650,000 random people had liked the photo, and about 250,000 had retweeted it.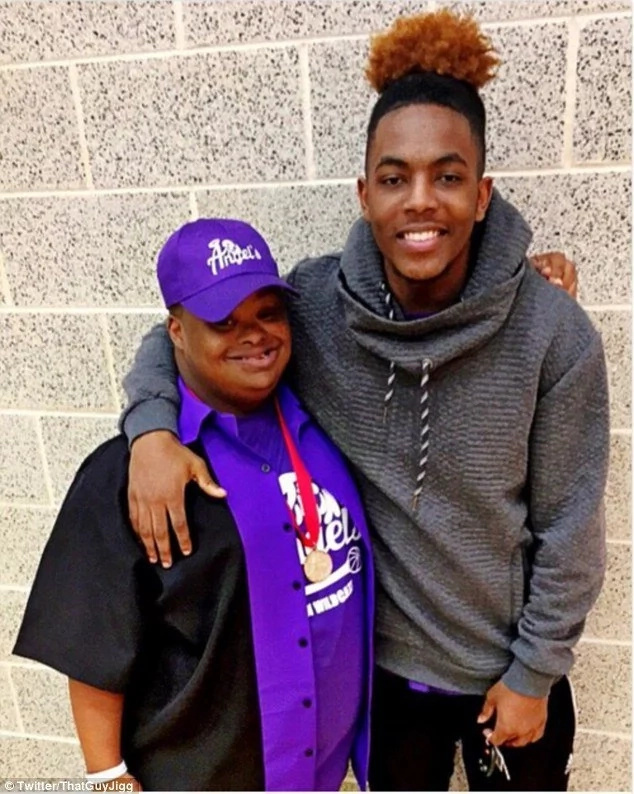 Jigg later updated his Tweeter informing followers that Justin and Victoria had a wonderful time together. He also posted photo of his mother, brother and himself.
The couple also later sent their thank you message to everyone that celebrated the special occasion with them.
"Victoria was especially thrilled. She tried to read all the comments. Thank you and god bless," says Jiggs.
READ ALSO: See 2-year-old girl who was born with oversized head in desperate need of help (photos)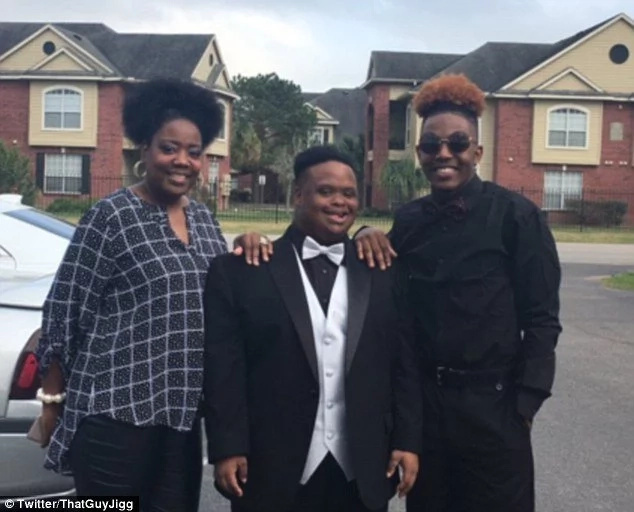 Watch video of Night To Shine Prom 2017:
Source: Gossip.naija.ng