- A video footage of an Indonesian woman being brutally flogged has gone viral, sparking rage and severe backlash from across the world
- It is not yet clear what crime the unlucky woman committed, but her merciless beating suggests it had to be a very serious offense under Sharia law
- The shocking part is that crowd cheered even as the woman collapsed as a result of the brutal battering. And now, Indonesia is a country under siege
Indonesia has come under scathing attack following a leaked video of a woman being flogged ruthlessly in public as a gathering of seemingly deadbeats jeer and cheer in equal measure.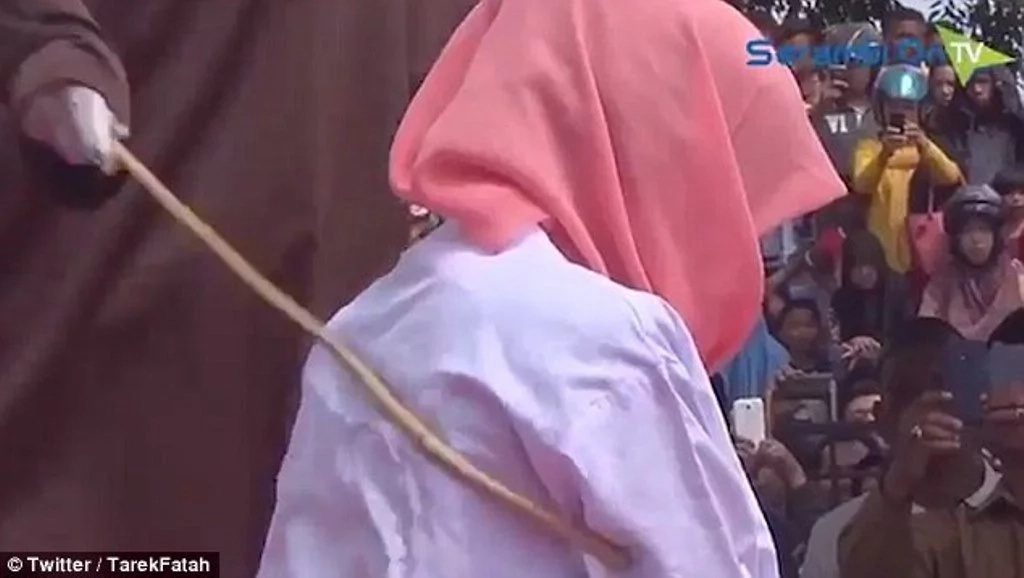 The video shows the woman being lashed with a cane by a masked and merciless man on an elevated stage as crowd watches appear to encourage the man to hit her even harder.
READ ALSO: Muslim woman flogged in public for sleeping with another man (photos/video)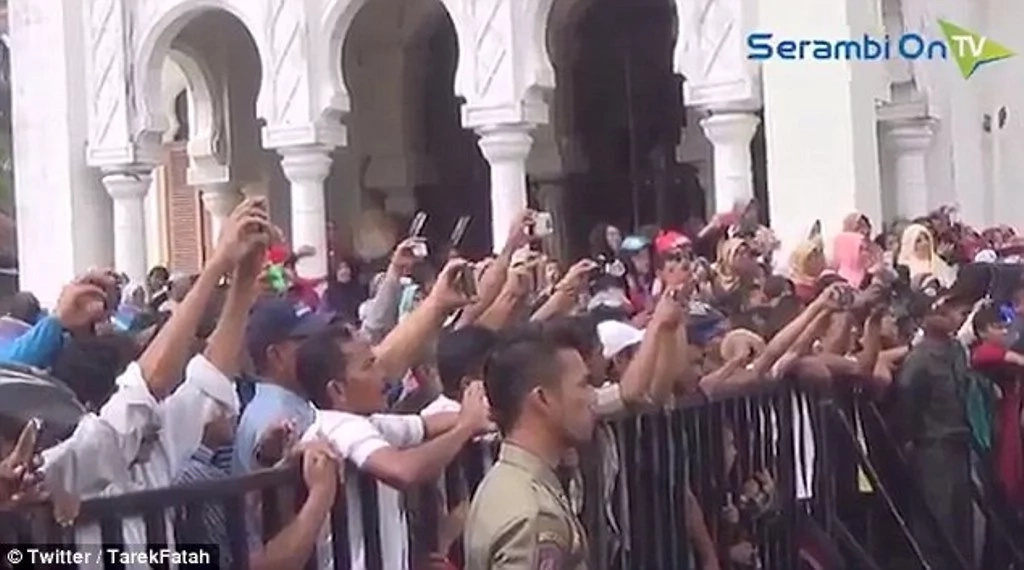 The unlucky woman can be heard screaming helplessly as a result of the piercing pain of cane strokes as she struggles to rub her back with every stroke. Some of those in the crowd can be seen filming and capturing photos of the disturbing scene using their phones.
The masked man, whose identify nobody knows for sure, continues to provocatively flog the woman near her back and across her shoulder blades for unknown alleged crime.
The woman dressed in white shirt and salmon coloured headscarf continues to scream as she winces on the stage in agony before she collapses and goes unconscious with the fifth stroke.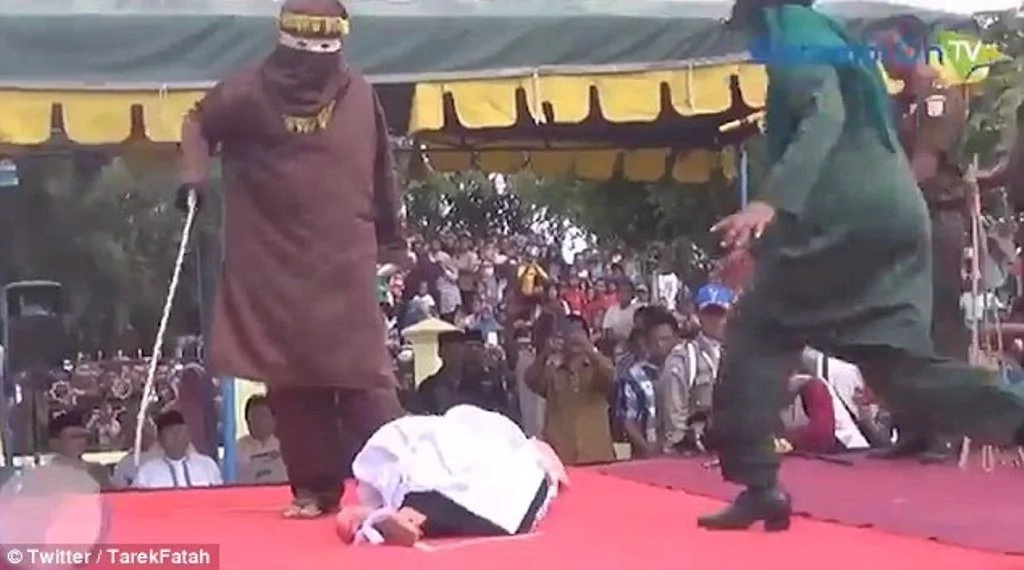 She is hurriedly carried away from the stage by three people who look like paramedics, wearing green and white clothes, to unknown location.
The video of the incident soon hit the internet, provoking backlash from the likes of journalist and activist Tarek Fatah.
"This is not Saudi Arabia or Iran. This is Indonesia's Sharia ruled Aceh province where they lash woman to entertain the public," she says.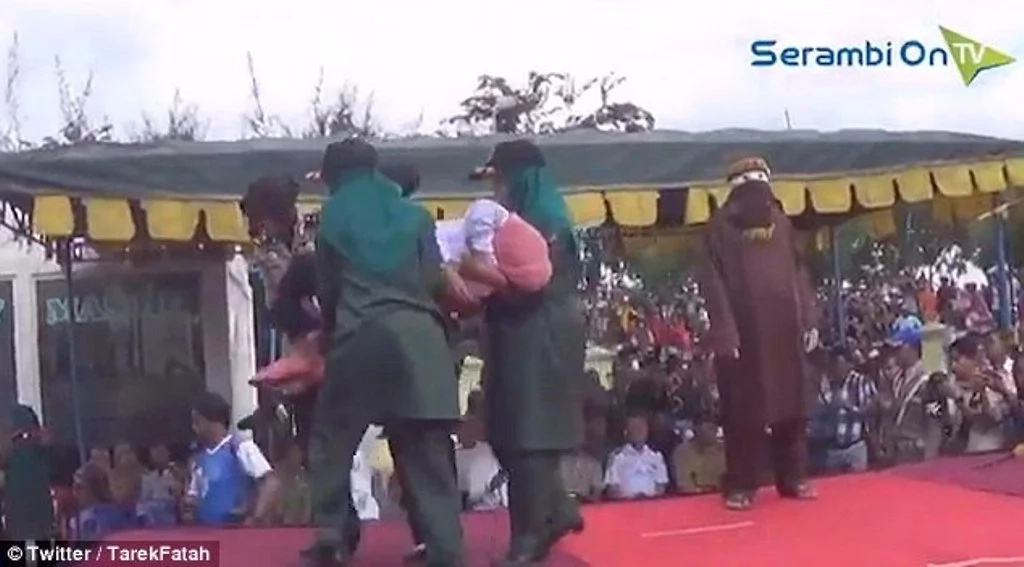 Ace is reportedly the only region of Indonesia that fully applies Sharia law.
The incident comes just a week after another Indonesian woman had received 26 cane strokes as her punishment for allegedly 'sleeping' out of wedlock, which is against Sharia law.
These sort of punishments are, however, not uncommon in Muslim countries, albeit amid growing protests from across the world. The latest incident only adds to a growing concern over gross violation of women rights in the predominantly Muslim countries.
PAY ATTENTION: Get all the latest gossips on NAIJ Gossip App
Watch video of the Indonesian woman being flogged, ruthlessly, as crown cheers:
Source: Gossip.naija.ng