- Nine year old boy saved a doctor's life and went ahead to demonstrate his mastery of first aid under life and death circumstances
- The boy, feeling proud of his accomplishment, dashed to deliver the good news to his family, but they thought he was kidding and ignored him
- Then the doctor himself came in and confirmed to the family the boy's heroic act. What happened next was more than heart-warming
Under ordinary circumstances, it's the medic that saves people's lives. But that was not the case when Corne Kruger from Empangeni, Cape Town, went to visit Dr Philani Shamase.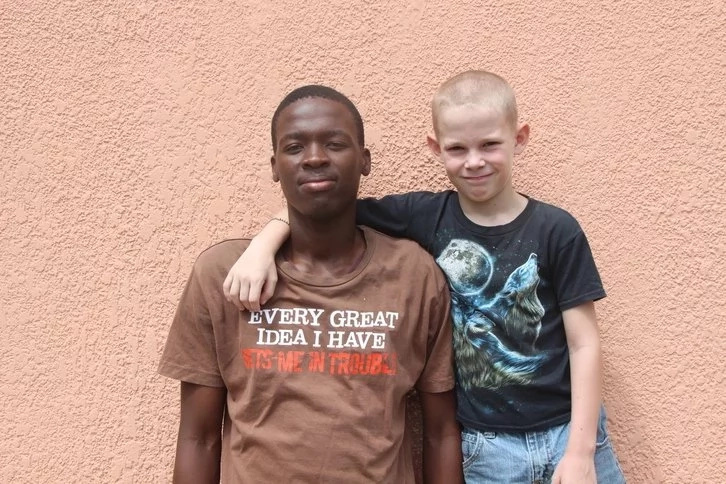 Kruger, a nine year old white boy, presumably with little or no knowledge in first aid, practically saved Dr Shamase, a 23 year old paramedic who works at Mounties Ambulance and Emergency Services, when he accidentally swallowed a litchi seed and started chocking.
READ ALSO: Nigerian hospital performs ground-breaking surgery
The young boy had reportedly gone to visit Dr Shamase in a control room and shared with him some litchi that he had been given by his grandparents.
"I gave him some litchis while he was on phone. But he was distracted and accidentally swallowed litchi seed and started chocking.I knew he was chocking because he was grabbing his throat and his face was turning red," says young Kruger, adding that he acted on his natural instinct.
The boy says he acted quickly by delivering three blows on the paramedic's back, consequently dislodging the litchi seed.
PAY ATTENTION: Get all the latest gossips on NAIJ Gossip App
He reportedly gave him another litchi, thinking everything was now fine, and he choked again. This time, Kruger says, he hit him hard on the back with a fist.
Overwhelmed with joy and confidence, Kruger dashed to his family to deliver the good news. But they ignored him.
The family only believed Kruger's heroic act after Dr Shamase came in and confirmed what the young boy had done.
"I swallowed litchi seed while I was on phone and I don't really know what happened next. But Corne stepped in and rescued me," Dr Shamase told the doubtful family.
The young boy is reportedly fond of following his father to the control room when there is an emergency call. His dad had taught him what to do in case someone was chocking.
Watch video of young boy helping his chocking friend:
Source: Gossip.naija.ng