- A pair of Siamese twins from the Dominican republic were separated during a 21 hour long operation at a children's hospital in New York.
- 50 specialists worked during the operation to ensure its success.
- The twins are finally celebrating their first birthday as separate people.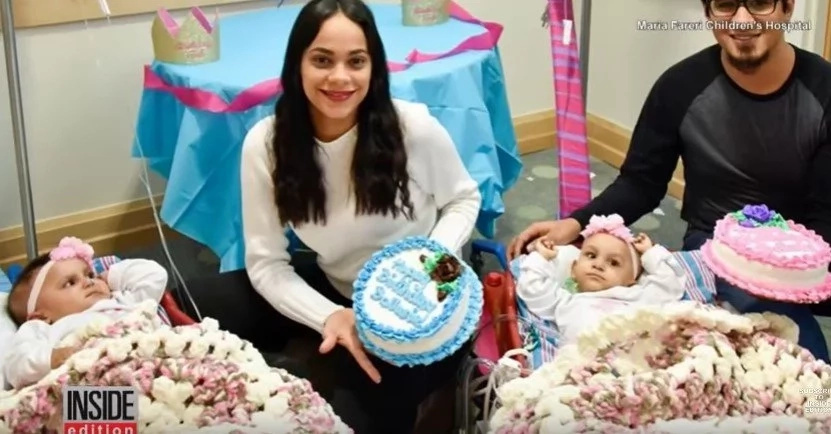 Bellanie and Ballenie Camachi were born as conjoined twins and a team of 50 doctors, nurses and other medical personnel worked on a 21 hour long operation to separate them at the Maria Fareri Children's Hospital in New York.
Now the twins are celebrating their first birthday as separate people. Doctors have stated that the operation was a great success and that the celebrations are ordered.
PAY ATTENTION: Get all the latest gossips on NAIJ Gossip App
Pediatric surgeon Whitney McBride stated: "They are recovering very nicely. Better than I think we could hope for. They are both bright eyes, smiley and happy kids."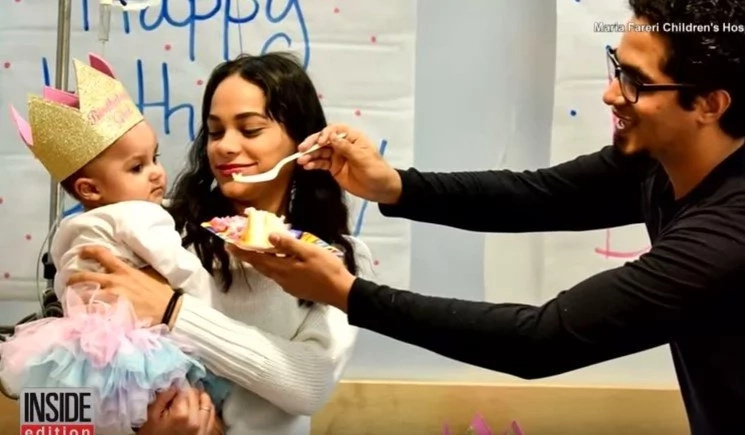 The twins were presented with special cakes on their birthday, one pink and one blue. Finally the children could lie in separate beds next to their loving parents.
Laurilin Marte, the mother of the twins, stated: "We are very happy, emotional and grateful."
Marte and her husband Marino Abel Camacho of Moa are from the Dominican Republic. They were shocked to see that the babies were Siamese twins when they were born.
READ ALSO: Conjoined twin girls successfully separated in 23-hour operation by a team of SIXTY doctors
"Our family does not know how we can repay everyone with the happiness we've been given," the mother said.
Source: Gossip.naija.ng