- Gigantic Burmese python nearly swallowed school children in Florida
- The deadly beast was spotted slithering through the woods heading towards a school where unsuspecting students were playing
- Fire rescue squad was immediately called in to stop the python before it could capture and swallow anyone
For most people, pythons, or snakes in general, are dangerous reptiles that nobody should mess around with. With just one stinging bite, you can easily kick the bucket. So when a 10-feet long Burmese python showed up near Homestead Senior High school in Florida, people freaked out.
Panicking area residents immediately notified the authorities about the life-threatening intruder, who had allegedly escaped from its rightful home and found its way into a residential zone.
READ ALSO: See horrifying moment crocodile swallows big zebra whole (photos)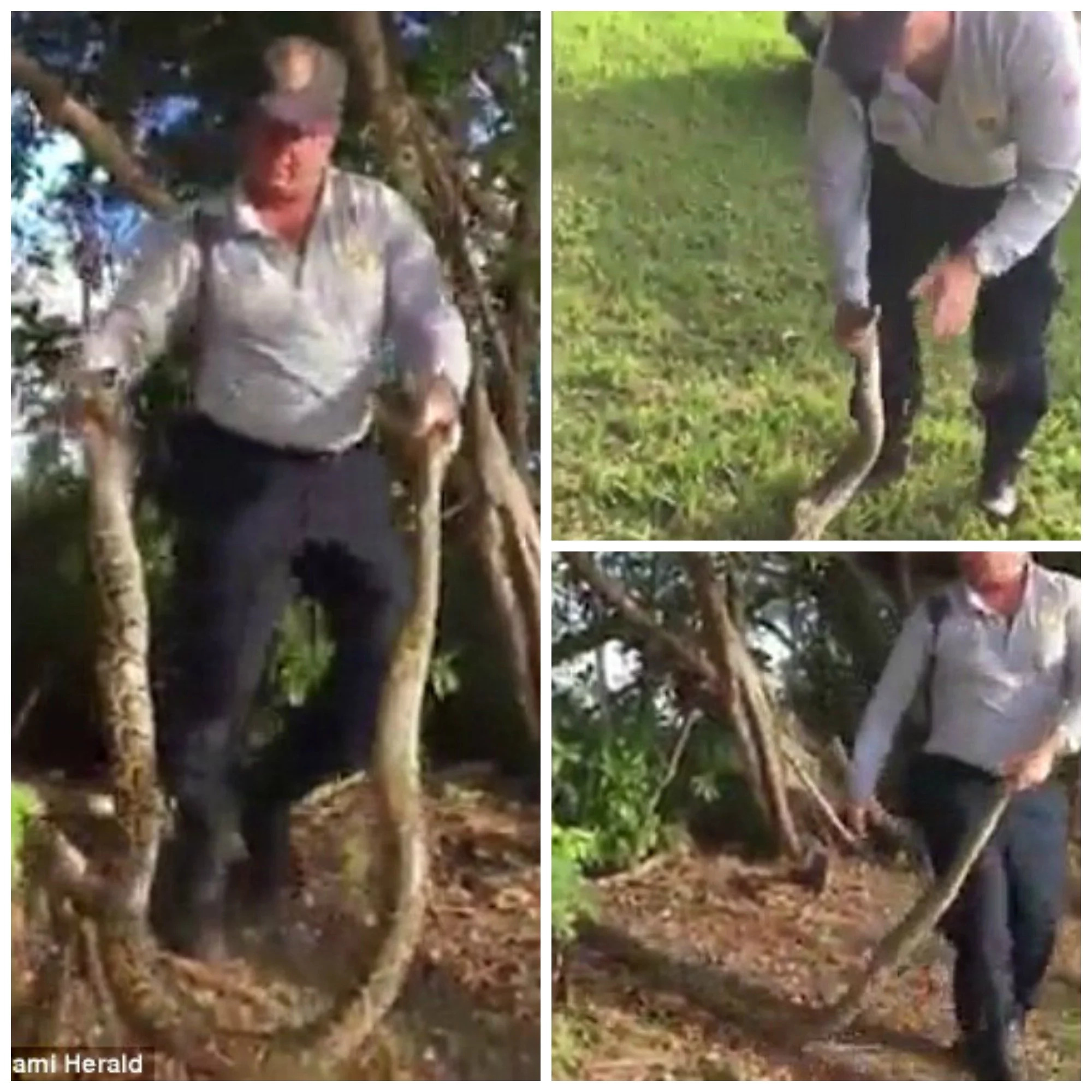 The python was later captured by Lt. Scott Mullin from Miami-Dade Fire Rescue's Venom One unit and handed over to Florida Fish and Wildlife Commission biologists. They found it hiding under twigs, as if it was already aware of what was going on.
"Venom One unit normally responds to all sorts of snakes and animal calls. And we always urge residents to call as soon as they see any strange animal loitering around," says Lt Mullin.
READ ALSO: 18-year-old man dies when cobra he saved earlier bites him during KISS stunt (photos)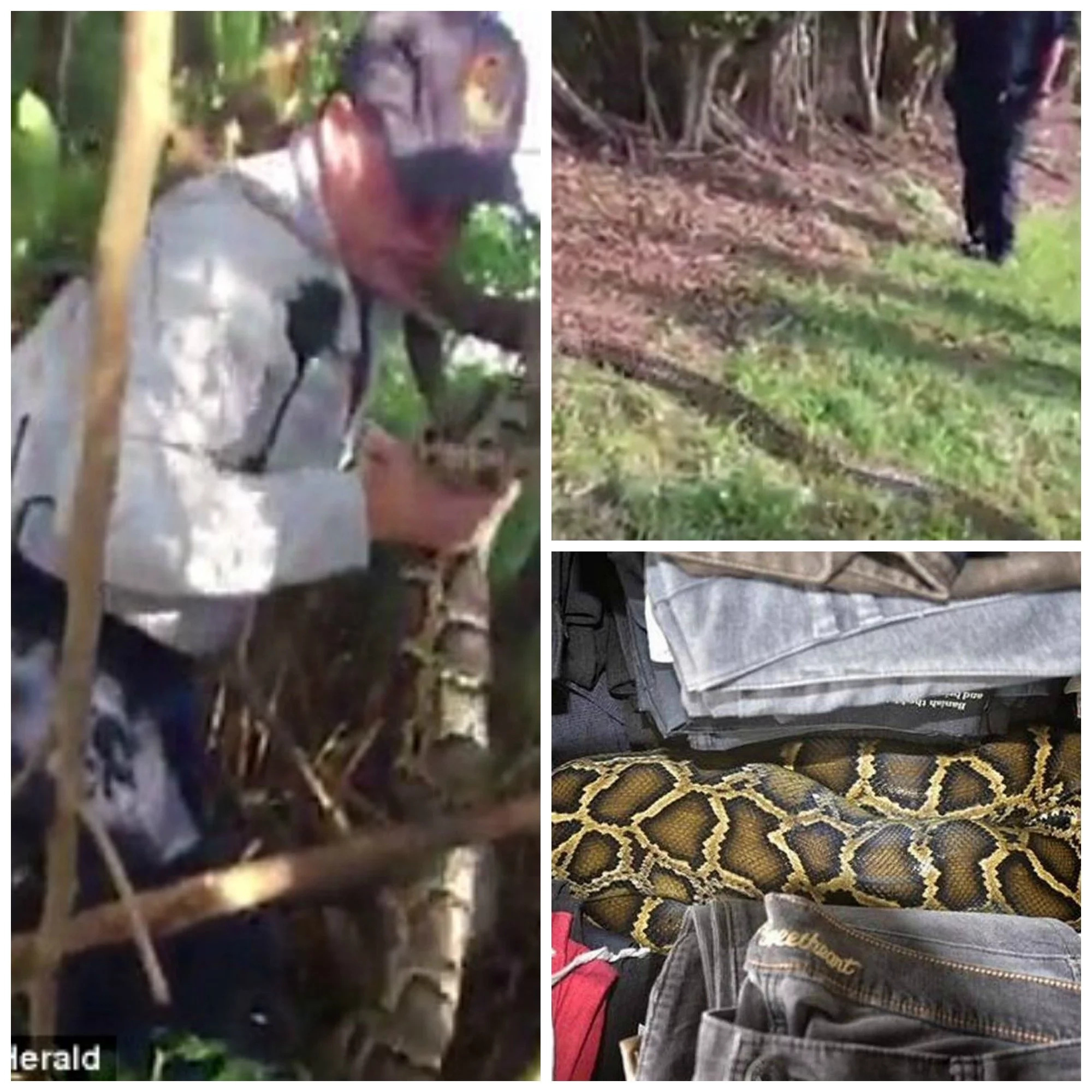 Lt Mullin had to hack his way through the thickets and shrubbery in order to get to the snake. He warns that although Burmese python posed little threat, it was capable of taking down animals as large as alligators and even humans.
PAY ATTENTION: Get all the latest gossips on NAIJ Gossip App
Watch video of the deadly Burmese python:
Source: Gossip.naija.ng