- A Gweru man who murdered more than 100 people has finally come out of hiding
- The man behind the numerous murders has publicly confessed his deadly sins. He has also repented and become a devoted church member
- However, his bloody crime and risk of being jailed are not his biggest concerns. The spirits of the dead want his son as sacrifice, and that scares the hell out of him
A 46 year old man from Gweru has confessed that he murdered over 100 people in cold blood. And now the spirits of the dead wants his son as a payback.
Musiyiwa Denhere, who has since repented all his sins, is living in deep fear and panic that he could lose his son to the evil spirits.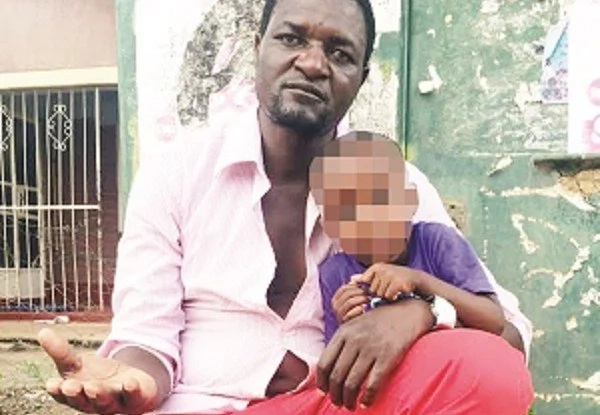 He calims that the marine spirits that he used to work for are now demanding that he sacrifice his three year old son or wife.
Denhere confessed: "I started practising witchcraft in 1989. Many people with incurable diseases came to me for healing, and I helped them by killing their enemies, mostly through lightening, accident or mysterious deaths."
As a result of his evil ways, he says six wives abandoned him, after which he said enough is enough and decided to quit the deadly occupation. But that was not the end of his troubles and nightmares.
PAY ATTENTION: Get all the latest gossips on NAIJ Gossip App
He said: "Things have gotten from bad to worse, ever since I repented. The evil spirits are looking for me, day and night, demanding that I give them my son or wife. But when I refused, a thunderous voice demanded that I destroy everything that I acquired by the power of the marine spirits."
He later destroyed his properties and went back to the prophet who introduced him to the evil world for help, but the prophet refused to help him, only saying he was busy.
Denhere is now seeking for powerful divine intervention to save him from the wrath of the marine spirits. He is constantly visiting pastors for special prayers.
There is God o!
Source: Gossip.naija.ng