-The family of Mr Christopher Nkambule is grieving and in deep pain
- Mr Nkambule lost Mrs Pretty Nkambule, his wife and best friend, in the Lily Mine collapse
- Ever since the heart-throbbing tragedy, life has never been the same again for Mr Nkambule and their four children. The kids keep asking when their mum will come back
In this life, there are two types of friends: Those you can do without, and those you can't do without. Mr Christopher Nkambule lost the one friend that he couldn't do without.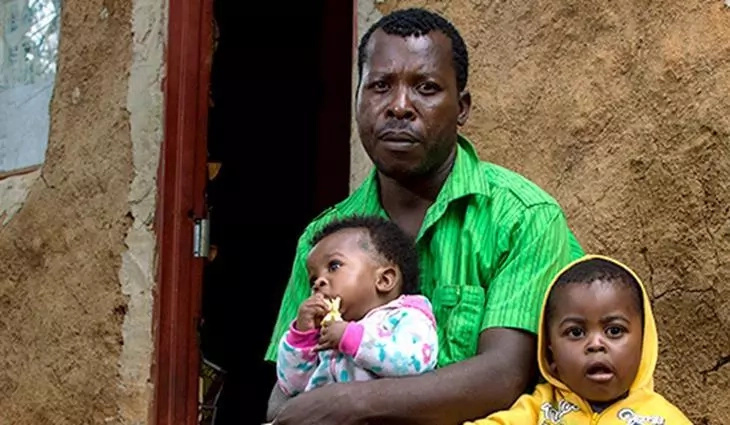 Nkambule, a 38 year old father of four from Mpumalanga village in South Africa, has never been himself since Mrs Pretty Nkambule left them.
"It happened about a year ago, but it still hurts like it was yesterday. Nothing is going as planned anymore. I am living a terrible life now. If she was here she would have advised me to stay strong, but now that I am alone it is hard to soldier on," says Nkambule, his eyes swollen with tears of fear, pain and sorrow.
Mrs Nkambule died in the February 2016 Lily Mine tragedy that nearly claimed more than 90 lives. Previous investigation reports indicate that out of the 93 people that were at the mining site when it came crumbling down, three did not make it, and Mrs Nkambule was one of them.
READ ALSO: Medics kill 55 mentally ill patients by starving them to death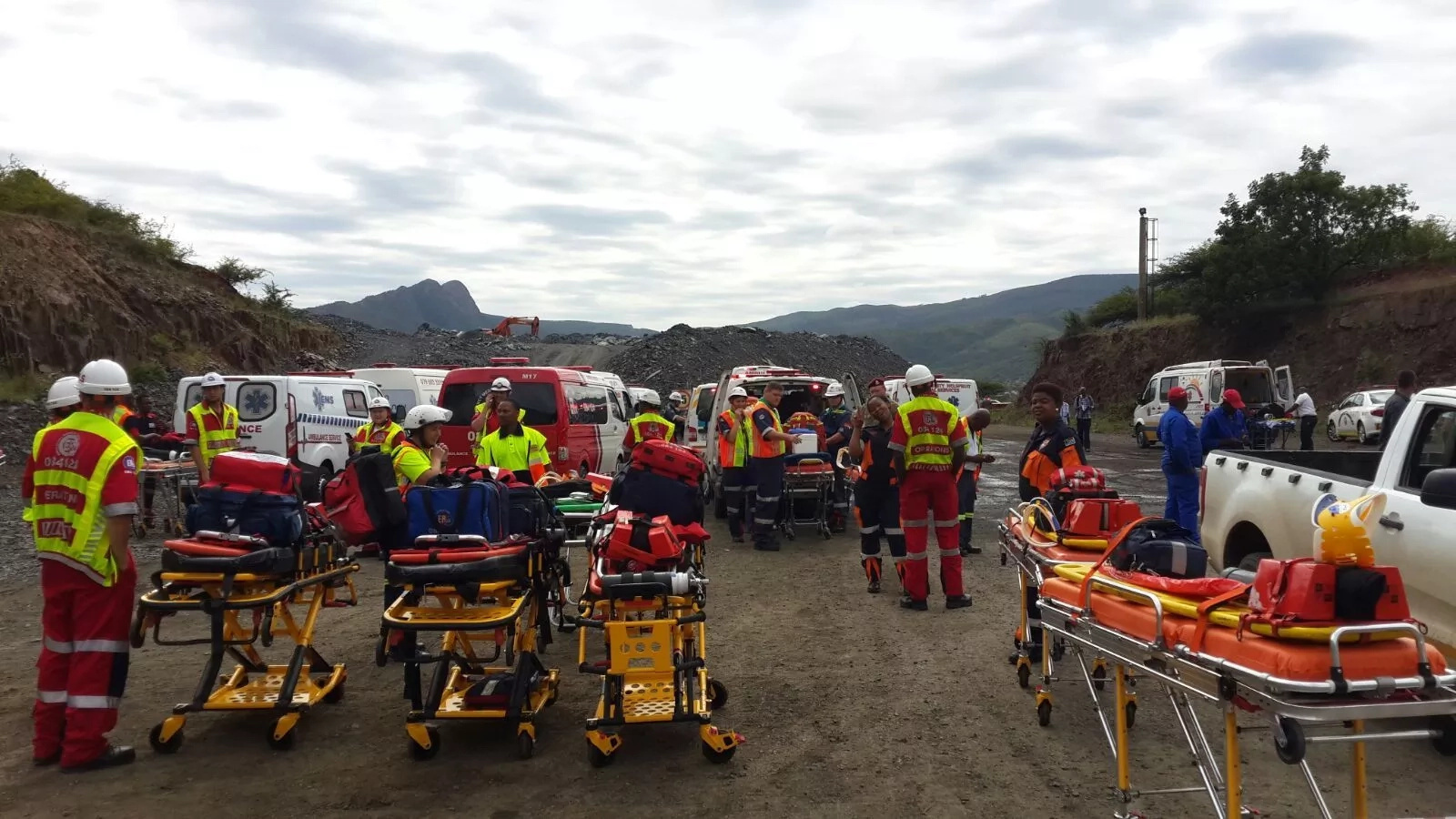 Mrs Nkambule, Yvonne Mnisi, and Solomon Nyirenda were reportedly in a lamp room housed in a shipping container on the surface of the coal mine, when an underground supporting pillar collapsed. The container was buried under about 60 metres of rock and soil.
READ ALSO: Meet the married woman who gets paid to clean houses completely n*ked (photos)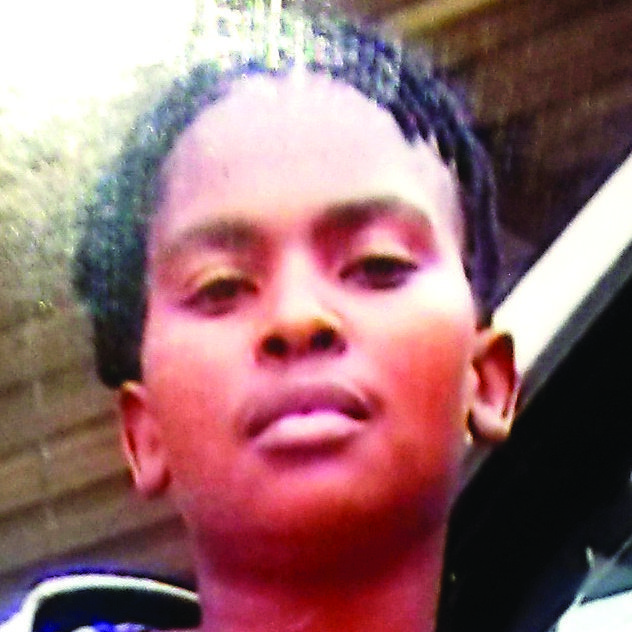 It's not easy for Mr Nkambule to talk about Pretty. Sitting outside their one bed-roomed mud house, his two innocent-looking kids beside him, he looks heartbroken and emotional, as he tries to figure out life without the mother of his children.
"She was the woman of my dreams. Prior to her death, we had many plans. For instance, we wanted to build a house in Nkomazi, near Nelspruit," says Mr Nkambule. "Now we are still living in a mud house, and we have become the laughing stock in the neighbourhood. If Pretty was here, she would have helped me finish our house."
Her death was not part of the plan. Everything, Mr Nkambule continues, came to a standstill when she suddenly left. Even more heartbreaking, the kids want their mother back.
PAY ATTENTION: Get all the latest gossips on NAIJ Gossip App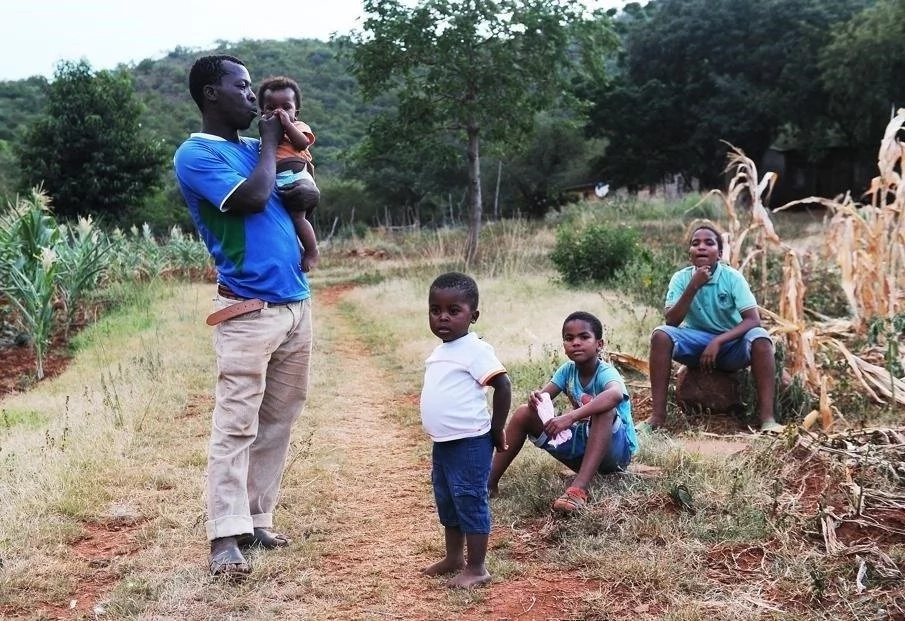 Mr Nkambule's children, aged 14, 11, 7 and 18 months, are yet to come to terms with the fact that their mother will never come back. And it has not been easy to explain the circumstances under which their mum went missing.
"They kept asking when their mother will return. The last time they saw her she told them she was going to work. I decided to take them to their grandmother," says Mr Nkambule, who also lost his job following the closure of the Lily Mine,where he used to labour with his late wife.
READ ALSO: Obese people who lost 2268 kg, but still feel disgusting tell their stories (photos/video)
Mr Nkambule used to work at the mine as a plant operator and was earning R 8000. His wife worked in the lamp room where she earned R 6000. But since the mines were shut down, he is unable to take care of his four children.
"Her death broke me into pieces, but it hurt our children more. We used to be a united and happy family," says Mr Nkambule, adding that it is really heartbreaking because he is not able to give his children the life they deserve. "She used to bring them gifts. We also gave them prices when they did well in school.But all that went with Pretty."
However, Mr Nkambule, who is nicknamed by friends as 'Fire', owing to his quick moves in the soccer pitch, is holding on the little hope left. He believes that time will heal his deep wounds and things will turn around some day.
Watch video of Mr Nkambule who lost his wife in the Lily Mine collapse:
Source: Gossip.naija.ng