- A little boy from Bangladesh has a rare congenital skin condition that causes his skin to become thick and scaly
- Every movement causes him pain and the locals shun him because of his looks
- The child's parents are desperate and are asking the government for help so they can find a cure for the boy's malady
READ ALSO: Cow with 2 FACES filmed eating grass with both its mouths (photos, video)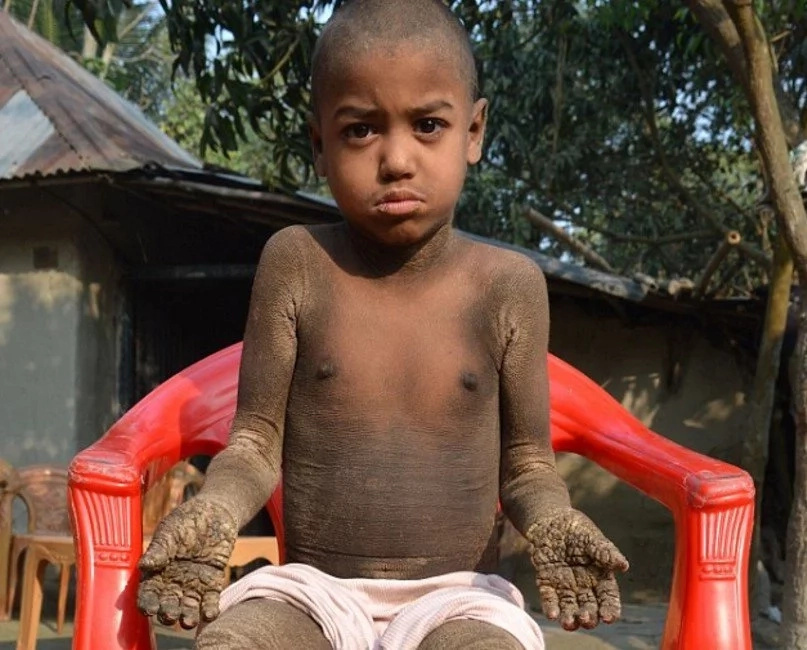 Mehendi Hassan, an 8 year old from Bangladesh suffers a rare congenital condition which causes him debilitating pain if his skin touches anything.
The only part of Mehendi's body that is not affected by the malady is his face; the rest of his body is covered in thick scaly skin which causes him pain.
His mother says that the locals and even the boy's grandmother detest him. She pleads the government to aid her in diagnosing and curing the boy so he could at least have a chance at a normal childhood.
PAY ATTENTION: Get all the latest gossips on NAIJ Gossip App
Jahanara Begum, the child's mother said: "Other children detest him. People find him filthy because of his condition. He has been home for eight years because whenever he goes out, villagers get scared and say bad things to him. Everyone hates him, no one likes to see him or eat in front of him. "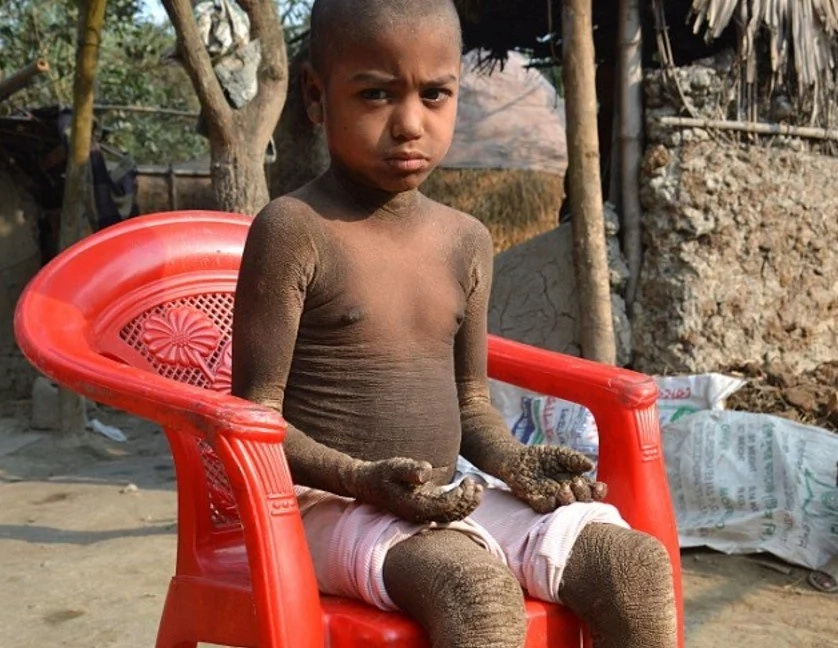 He says: "Not even my mother-in-law. I beg government to help my child. It upsets him so I keep him at home. He always cries out in pain. It is devastating to see him suffering."
The boy was born healthy however he soon began developing a rash that the family thought was mosquito bites at first. However as the rash spread across the child's body the parents grew more and more concerned.
The child's father stated: "No doctor could diagnose the disease. They all say he suffers from a rare skin disease but no one has been able to cure him. I have no money left. Whatever little I could earn from driving a van, I spent it on his treatment."
He adds: "'I beg government to please come forward and help me with his treatment so that he too can live as a normal human. I have been struggling a lot raising him up. Seeing him in pain is unbearable."
READ ALSO: Woman gives birth to 'frog-like' baby in Zimbabwe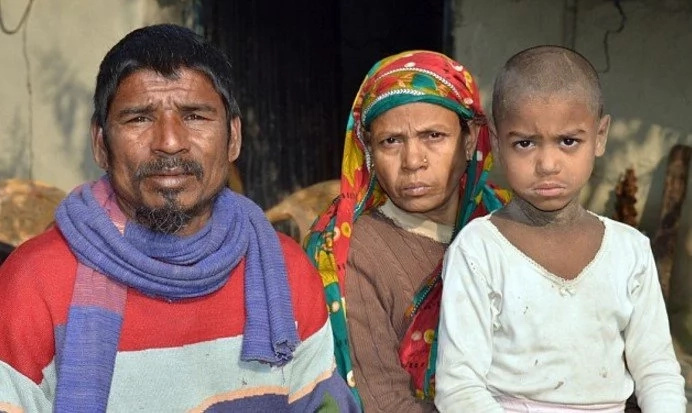 Source: Gossip.naija.ng