- A father of two, son and daughter, dies on his wedding day.
- Nathan Lewis, 30, wedded Tiffany Ferdinand on Saturday, a few hours to his tragic demise.
- Lewis had been diagnosed with neurofibromatosis, a condition that can cause cancerous tumours.
- And now his son, 3, has the same disease
On this fateful Saturday, Nathan Lewis had wedded his lovely fiancee Tiffany Ferdinand in an emotional ceremony. A brand new chapter had just been opened in Lewis and Tiffany's life.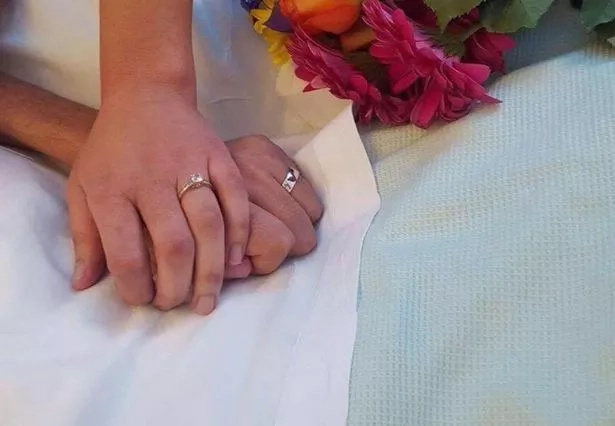 Little did anyone know that the joy of a freshly married couple was about to take an unprecedented turn.
Five months to the wedding day, Lewis, a 30 year old father of two, had been diagnosed with neurofibromatosis, a condition that can cause cancerous tumours to grow in your body.
PAY ATTENTION: Get all the latest gossips on NAIJ Gossip App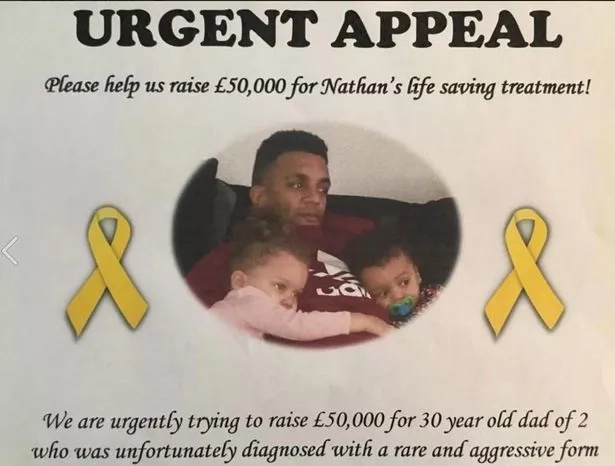 Lewis' cancer, the doctors said, was already too advanced for proton beam therapy. His family opted to look for advanced medical help in Germany, where a new stem cell treatment was found at a clinic. But the cost of treatment was too high.
READ ALSO: Babysitter kills 8-months-old baby in the bathtub (photos)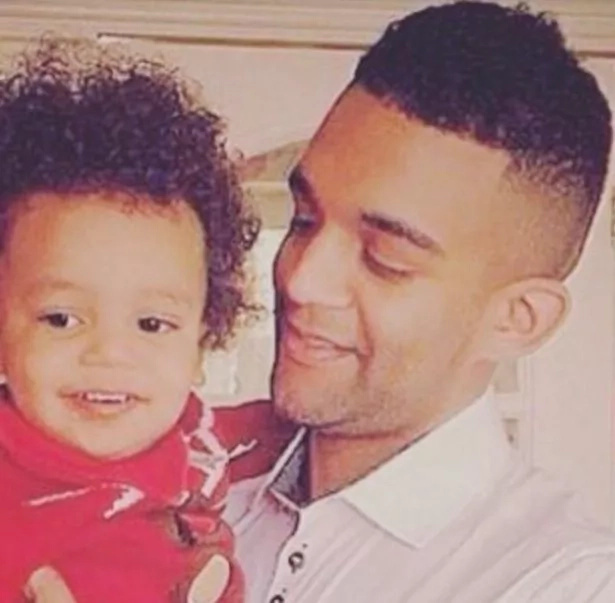 The family launched a desperate £50,000 fundraising appeal to pay for pioneering treatment in Germany.
Eventually, Lewis was put on radiotherapy, which shrunk the tumours. Unfortunately, the cancer had already spread to his lungs.
About a week to the wedding day, Lewis' health had already deteriorated. But the family still clinched on the little hope that was left and went ahead with the wedding ceremony.
Sadly, Lewis lost his battle with cancer, a few hours after the wedding. He is survived by his wife Ferdinand, a five-year old daughter, Sienna Lewis, and a three-year old son, Thiago Lewis.
READ ALSO: Mum lives with dead baby for 16 days because she couldn't bear to let go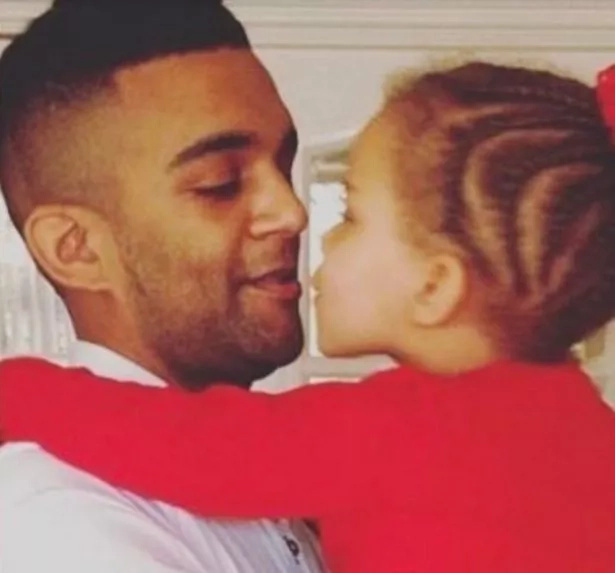 Ferdinand broke the heart-crashing news of her husband's demise.
"I truly can't believe it has come to this," she posted on her Facebook. "After a cruel five month battle, Nathan, my beautiful husband, peacefully passed away early this morning in my arms."
She added that though it was a great comfort that he was no longer suffering, it was extremely heartbreaking that he had gone so soon.
"Thank you to all that have supported his fundraising in every way that you can," the heart-broken and tearful Ferdinand said.
His wishes, she added, were that if he was going to die, then the fundraising that was done for his treatment was to be used to take care of his funeral, and the balance to go towards supporting his children Thiago and Sienna.
READ ALSO: Teacher stole hearts as he gave DISABLED girl piggyback ride in 60 metre race (see photos)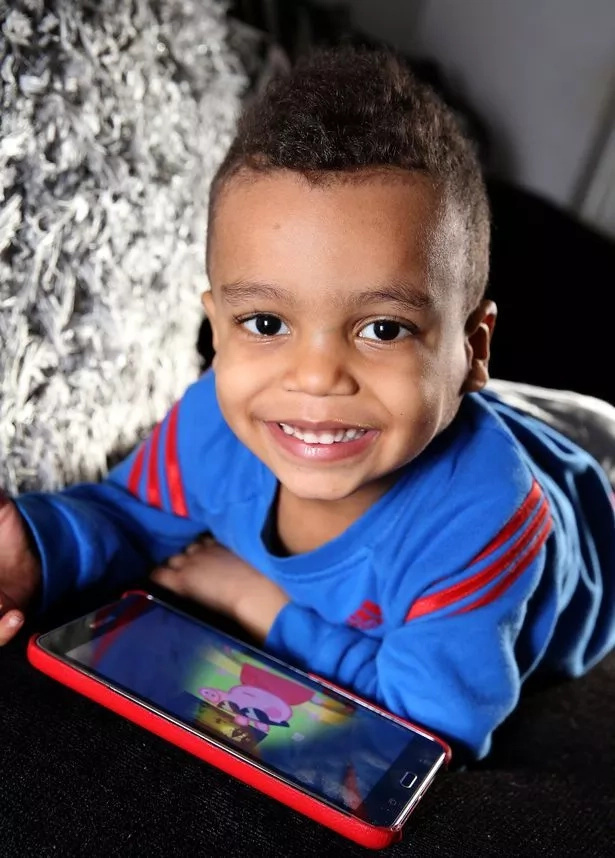 Under normal circumstances, couples go for honeymoon in a place of their dream after a colourful wedding. But this is not a normal circumstance, not even close. Instead of going for a honeymoon, Ferdinand will be burring her husband.
Even more disheartening, the little and now fatherless Thiago is also ill. He has a neurofibromatosis and suffers from benign tumours.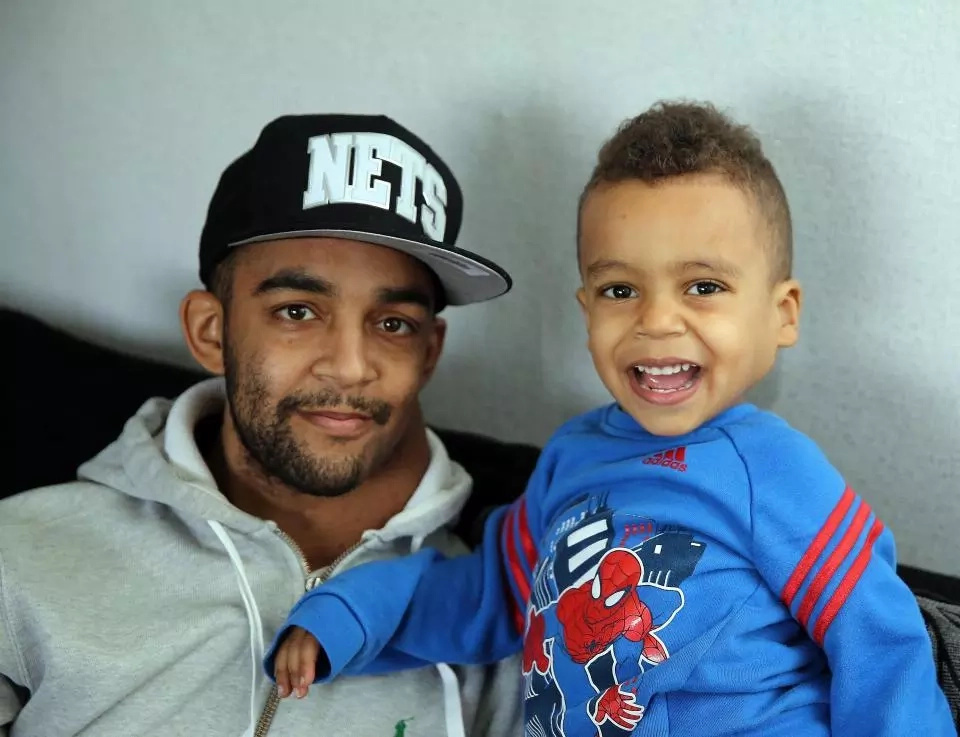 The Hudderfield Examiner reports that the couple's son Thiago has a disease that resembles what killed his dad. Luckily for him, a treatment has been found.
READ ALSO: Tragedy! Read how CLOUDBURST killed schoolgirl, 13, on her way home (photo)
Watch a video of a person suffering from neurofibromatosis :
Source: Gossip.naija.ng