- Another rare case of "tree man illness" has emerged
- This time, the affected person is a little girl
- The condition makes strange protuberances come out all over the skin
A 10-year-old from Bangladesh suffers a terrible illness which battle causes her to develop strange protuberances on her skin, especially cheeks, chin and ears.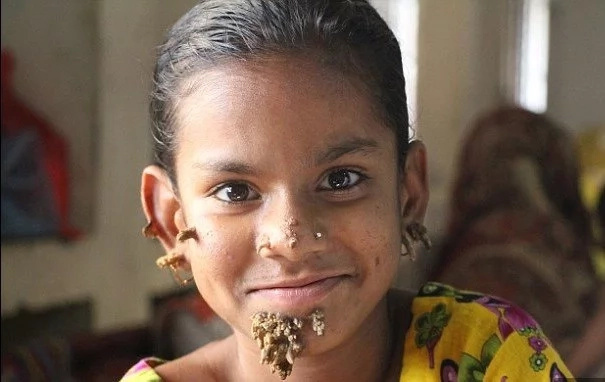 PAY ATTENTION: Get all the latest gossips on NAIJ Gossip App
Also known as the "tree man illness", epidermodysplasia verruciformis (EV) is a rare skin disorder. Although you only get it if you are genetically predisposed, it develops when the person is infected with HPV. EV creates skin eruptions, which look like brownish roots, or warts.
EV is very rare, because the person who develops it needs to inherit the disease from both parents' genes.
READ ALSO: Akwa Ibom child branded a witch starts school, one year after being branded a witch (photos)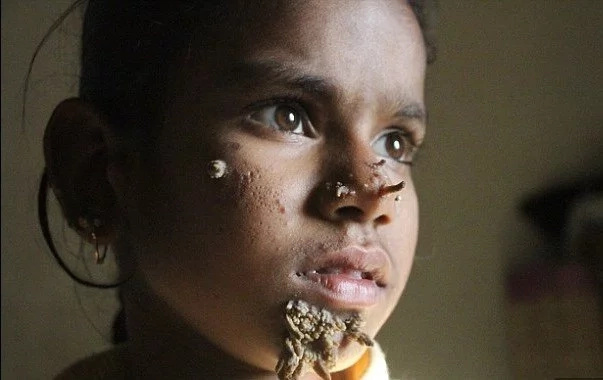 There is still no serious treatment, although another person with EV -also Bangladeshi- has received 16 operations, where 11lbs of growths were removed from his hands and feet. If the protuberances do not grow again, doctors believe Abul Bajandar could become the first person to be cured of EV. They will wait to see of they start growing again.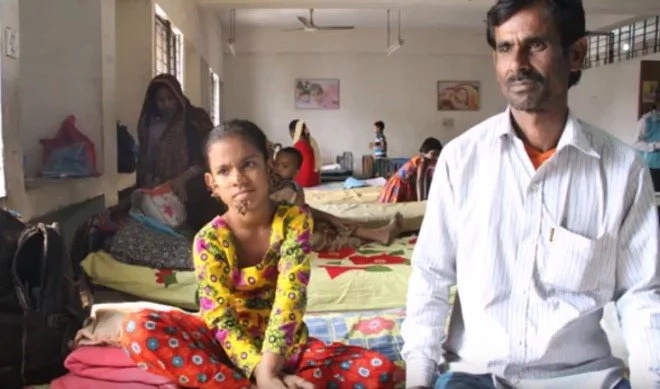 The girl, called Shahana, showed the first EV signs when she was just six-months-old. Her family, which comes from a remote village in the country, is looking for treatment for their daughter.
Despite her appearance, Shahana has said her friends at school do not judge her, and that also she doesn't like how she looks, she is not ashamed of having the disease.
READ ALSO: This MIRACLE treatment cures 2 babies with TERMINAL cancer (see photos/video)
Source: Gossip.naija.ng