- Snake charmers in India are holding on to the ancient practice despite challenges
- Challenge facing them include modernity and an official government ban on the practice imposed in 1991
- Snake charming is a holy tradition and is thought to bring people closer to Lord Shiva
In the villages of Uttar Pradesh in India, a practice that was once widespread and popular is dying out. Snake charmers there, some of whom are the seventh generation in their families, are desperately holding on to the revered practice despite the challenges it faces.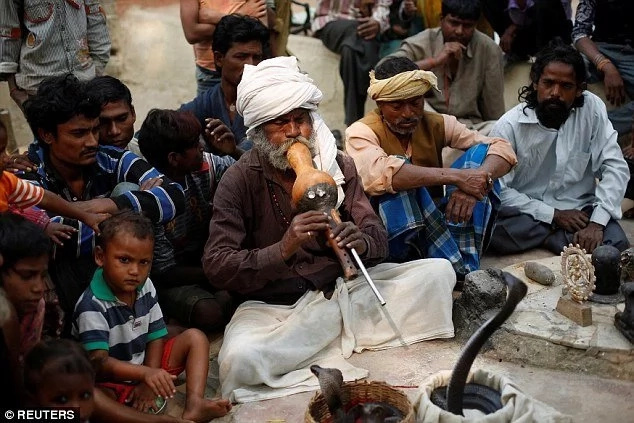 READ ALSO: Man kills himself on finding out he wasn't the father of his 4 children
The snake charmers search for venomous snakes and live with them without any fear. They expertly charm the snakes, most of which are cobras, into dancing to their music. The snakes almost become tame.
However, the practice is facing challenges such as the rapidly encroaching modernity as well as a ban imposed by the Indian government in 1991 in order to preserve wild snake populations.
PAY ATTENTION: Get all the latest gossips on NAIJ Gossip App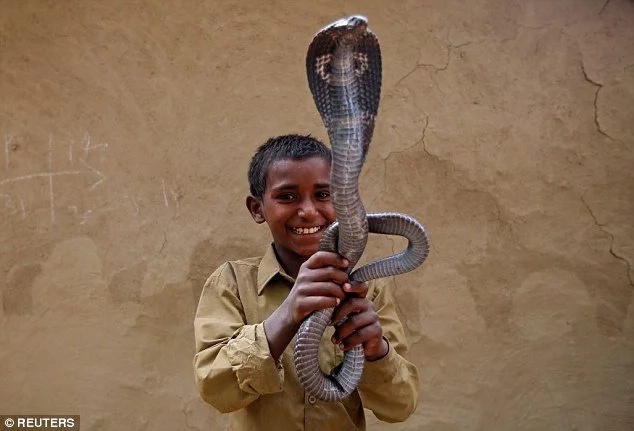 READ ALSO: Giant python killed in Caleb University
However, snake charming remains a holy tradition in India, as it is thought that the practice brings followers of Lord Shiva closer to him.
Snake charmers are also thought to be a source of anti-venoms for treating snake bites.
Check out the video below to see a snake charmer in action.
Source: Gossip.naija.ng