- A 5-year-old might be paralyzed for the rest of her life after receiving a bullet shot
- The sad incident happened at a local community in Cape Town, South Africa
- A group of men started shooting randomly in the middle of the courtyard
As a group of men went inside a residential building courtyard in Cape Town, opening fire and shooting randomly, one of the bullets reached a little girl who was playing in the premises.
5-year-old Ashline Telmarks had already been instructed at her young age on how to react to the common violence present in her neighborhood, Hanover Park. Her mother always told her that if she heard gun shots, she had to run to the nearest open door.
But when the men started firing last Thursday, Ashline did not have the time to take refuge. One of the bullets hit her on the back.
PAY ATTENTION: Get all the latest gossips on NAIJ Gossip App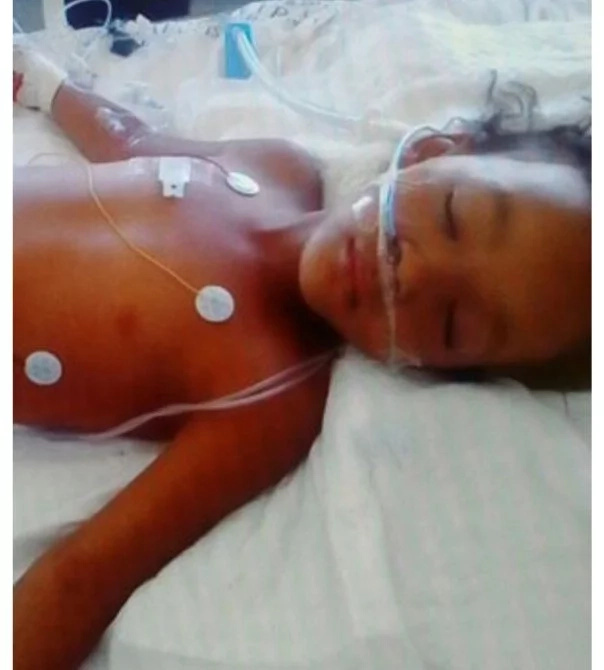 READ ALSO: Woman gives birth to MASSIVE 6 kilogram baby!
Now doctors are not able to assure her mother, Merlithe, if the little girl will be able to ever walk again. She received damage to her kidney, spine and lung. The guetto's gang warfare will probably alter Ashline's future forever.
The gunmen are supposedly members of the Ghetto Kids gang. Ashline's aunt described how she found her "next to a set of stairs. She had tried to make her way up to one of the flats but her legs gave in." When the woman tried to lift the girl to her feet, she saw the bullet wound. "She didn't cry. She hadn't felt a thing."
READ ALSO: Cute! World falls in love with these black and white baby TWINS
Ashline was rushed to an Emergency Center, and then she was transferred to the Red Cross Children's Hospital. She underwent her first operation on Wednesday, but she still does not have feeling in her legs.
No one has been arrested for the incident yet. A community worker, Tema Augus, commented that "in Hanover Park, we all have emotional scars. But some of us - even our children - have physical ones too. Nobody is safe."
Source: Gossip.naija.ng