- A woman who was 7-month pregnant went through a terrible ordeal
- Her own husband cut her hands off
- Find out how this woman is dealing with her new situation in life
A woman from Uganda suffered a terrible ordeal in 2016, as her own husband cut her hands off, when she was seven months pregnant with his baby.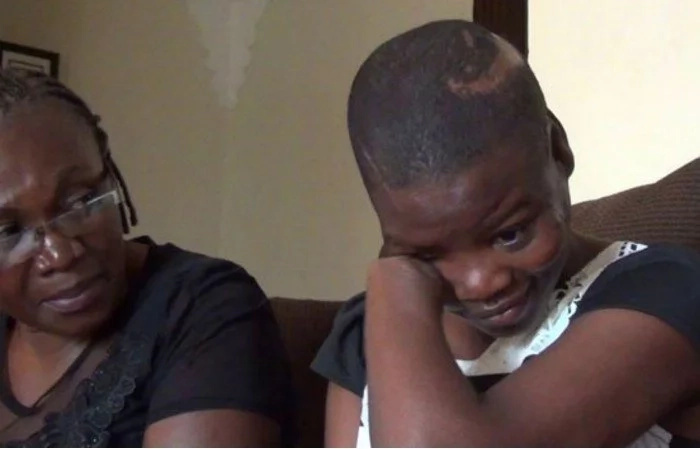 Faith Ninsiima had previously been married to a bodaboda cyclist –the motorcycle taxis commonly found in East Africa– and had two children with him, who are now 10 and 4 years old. But after the man died in an accident, she married Adolf Busingye, who is also a commercial motorcyclist.
The couple had gotten into an argument, because Ninsiima did not want Busingye to continue working as a cyclist. Her first husband had died on a commercial motorcycle, and she wanted him to change jobs. But he insisted that she give him some money she had collected in order to buy a motorcycle.
READ ALSO: Man cuts off wife's hand for not getting pregnant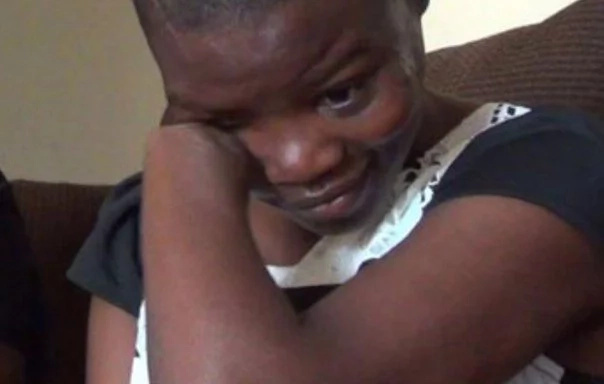 The woman thought she was winning the argument, and decided to give her husband supper and keep calm until the next day. But Busingye went to a store, got a panga –a broad-bladed African knife– went back to their house and cut off both of Ninsiima's hands.
"The panga was so sharp that he never had to cut twice! I turned to run but fell down and he also cut me on the head! This cost me my eye! He then ran away maybe thinking I was dead," she tearfully recalls.
PAY ATTENTION: Get all the latest gossips on NAIJ Gossip App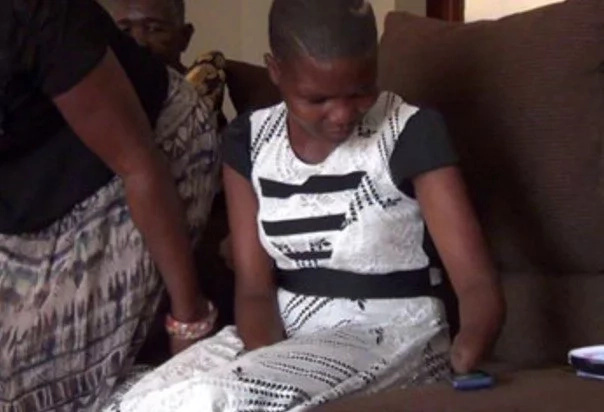 With the care of family and friends, Ninsiima managed to get better, but her daily chores are now a big burden for her. "I cannot work on my own, take care of my children and also till our land for an income. My children had to be taken by friends since I could no longer cook or bathe them," she said.
Ninsiima recounts life has become very hard. But what has shocked her the most is that her husband is still free, even though her case had been reported to Kyenjojo Police Station.
READ ALSO: Man cuts off wife's hand for cheating on him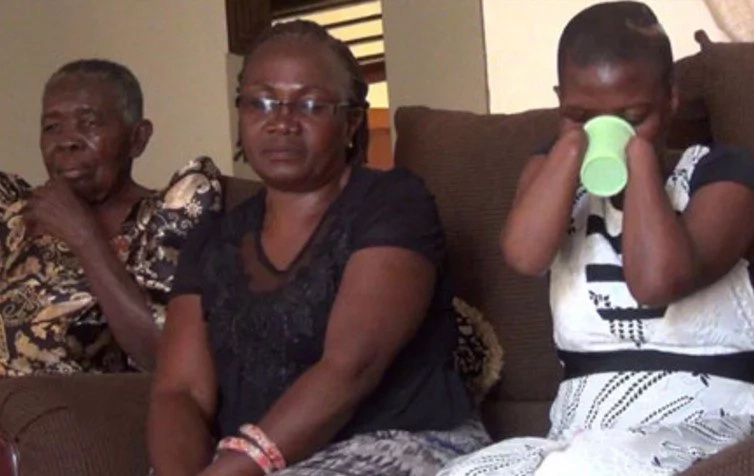 Busingye has never been arrested by police, and has threatened some of Ninsiima's relatives to withdraw the case.
A female judge, Justice Mutonyi, decided to help Ninsiima with her ordeal, and took her to live in her home. She is also collecting the needed funds in order to get her prosthetic hands, "so that I can do something for myself and children. I really thank God for her generosity," she expressed.
Ninsiima can now use a phone and some things, like drinking her own glass of water, but plans never to marry again in her life. All she wants is to find a way to start earning money, and take care of her own children again.
Chai! Why would someone do this to their own wife?
Source: Gossip.naija.ng