- The baby girl was born with an oversized tongue that could have choked her to death
- Doctors that removed the giant tumor said that her condition did not let her swallow anything in the womb
Aparajit Lodhi was born in Jabalpur of north Indian state of Madhya Pradesh with a rare congenital anomaly called Macroglossia that made the little girl tongue to be so big that it almost choked her to death.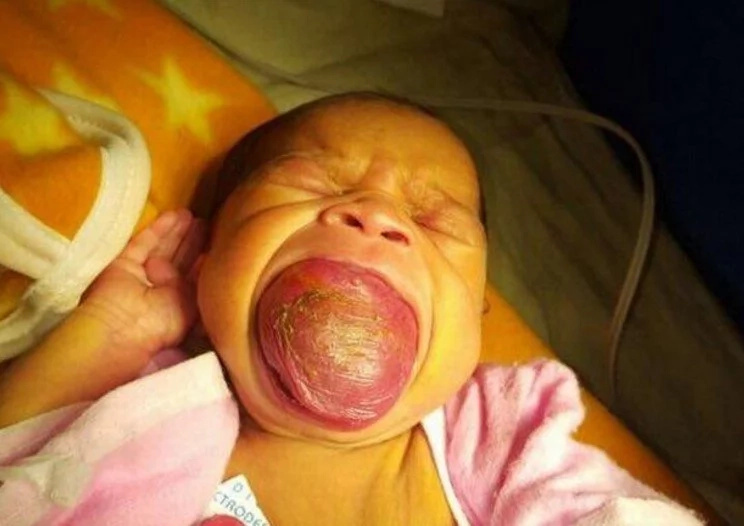 Aparajit's mother Mini Lodhi, 28, was determined to save her baby so she did everything she could until doctors were able to remove the gigantic tongue and save her life.
Aparajit's tongue was so big doctors were unsure if she would survive and advised her parents she might not live very long.
PAY ATTENTION: Get all the latest gossips on NAIJ Gossip App
Scroll down for video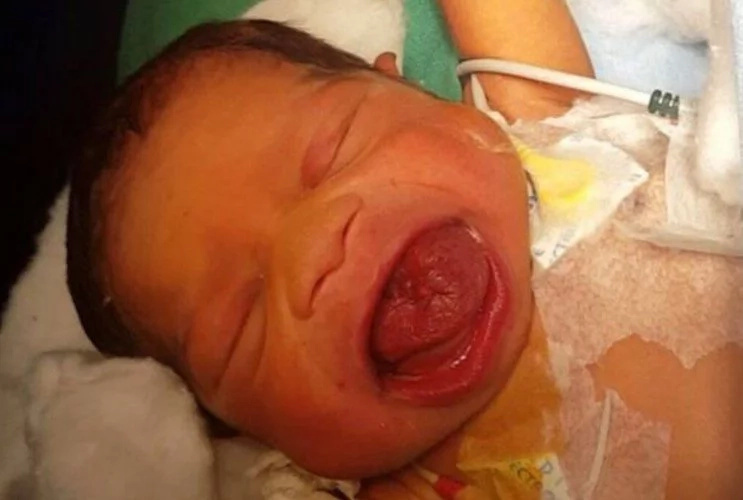 According to doctors, Aparajit was kept alive using a breathing apparatus and at just four-days-old underwent an operation to reduce the size of her tongue.
Dr Agarwal, head of pediatric and newborn surgery at the state-run Netaji Subhash Chandra Bose Medical College and Hospital, where the operation took place, said: "She was not able to swallow anything because of this giant tongue."
He also said that the baby was not able to swallow anything because of this condition in the womb also but after the operation she was able to swallow for the first time ever.
Scroll down for video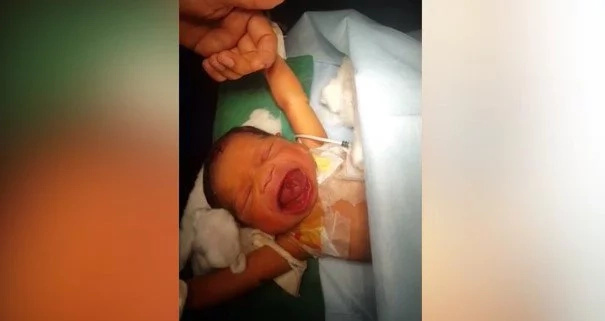 The little girl's mom said that she was finally, able to nurse her baby after four days.
"It was for the first time, I enjoyed the bliss of motherhood," said Lodhi.
Dr Agarwal also explained that what the baby had was a big tumor and it took two hours for the team of doctors to remove the growth.
Chai!
Source: Gossip.naija.ng