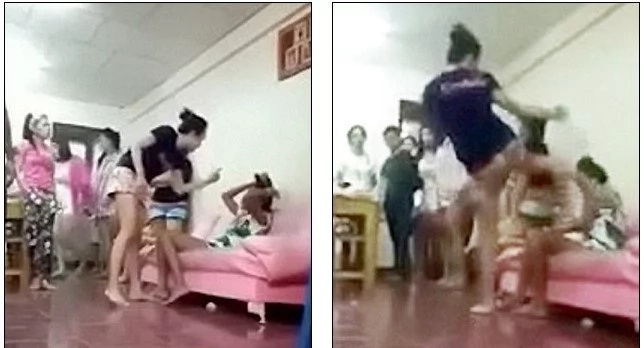 - A video from Bangkok shows the moment an angry wife attacked her husband's mistress right in front of a small crowd
- The angry woman used a series of Muay Thai kicks to punish the woman that cheated with her husband
- The video ended with the wife telling the side chick not to mess with married men
This video from Bangkok, Thailand, captures the shocking moment a wife attacks her husband's mistress with brutal kickboxing moves.
The video begins with scorned woman approaching her husband's mistress and attempting to confront her. The mistress does not even stand up to the angry woman that is clearly about to attack her.
READ ALSO: Politician caught in the act with bishop's wife in bush
The fact that the husband's mistress is choosing to ignore her seems to fuel the wife's rage so she decides to throw a couple of Muay Thai kicks at the woman's head to shake her up.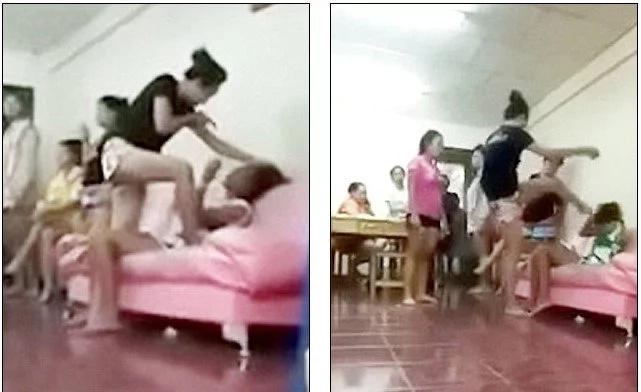 The mistress tries to protect her head from the barrage of incoming kicks, punches and knees.
The angry wife eventually grabs the mistress by her hair and begins to read her a lecture on how wrong it is to sleep with other women's men.
This continues until another woman approaches the wife and comforts her with a big hug and leads her away before she commits more violence.
READ ALSO: Mentally challenged woman delivers baby on the road in Ogun state (photo)
The woman who recorded the video wrote: "The wife was very, very angry and confronted the mistress at her own house. She had been dating her husband, who thought it was good to have a side chick."
She added that the police decided that this was a minor domestic dispute and decided that their involvement would be unnecessary.
Source: Gossip.naija.ng