- A woman has been diagnosed with a rare genetical condition that leaves her skin covered in blisters each time she is exposed to the sun
- The rare condition is called Lupus and it effects the immune system
- She has stated that the disease has caused her a series of serious health problems that still plague her in day to day life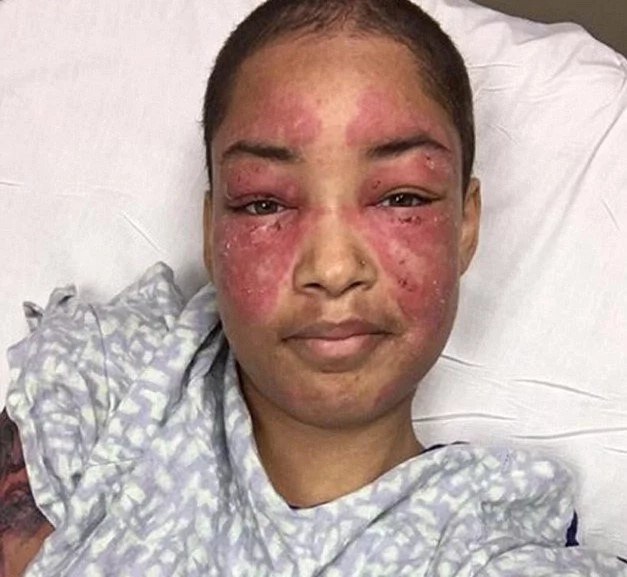 "It is a mark of evil things that came in the Great Darkness that they cannot abide the Sun," wrote J.R.R. Tolkien in his book 'The Lord of the Rings'.
However, 22-year-old Jokiva Rivers is not a thing of great evil.
PAY ATTENTION: Get all the latest gossips on NAIJ Gossip App
She was shocked when she noticed that her body would get covered in red blisters after getting exposed to the sun when she was 18-years-old.
When she went to the doctors the first time they told her that she had eczema, however further analysis revealed that she was actually suffering from a rare genetic condition called Lupus.
She recalls: "Flare ups started to become more regular, my face was so red and covered in angry blisters that I didn't feel confident enough to go outside."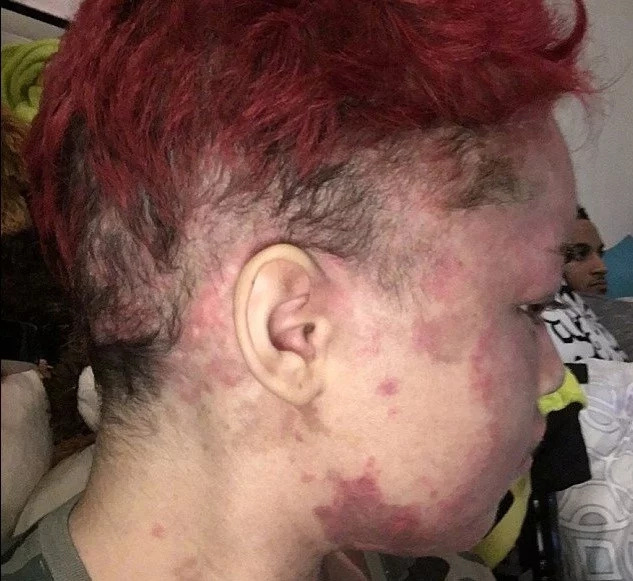 She adds: "A few months later I had to go to hospital due to kidney failure, then I was informed that I had lupus and things just went downhill from there. I struggled to eat, drink, walk, and even sleep. My bed would be covered in sweat every morning and my skin became so red and blistered."
The woman was told that the disease is incurable and she would have to battle it as long as she lives.
She has joined a support group for people that are affected with Lupus and stated that she finds comfort in helping and talking with others who have the suffer the same malady.
Mrs Rivers said: "I like to give advice to people who also suffer from a bad case of the disease; it makes me feel good to help others in the similar position. We reassure and help each other fight this awful condition."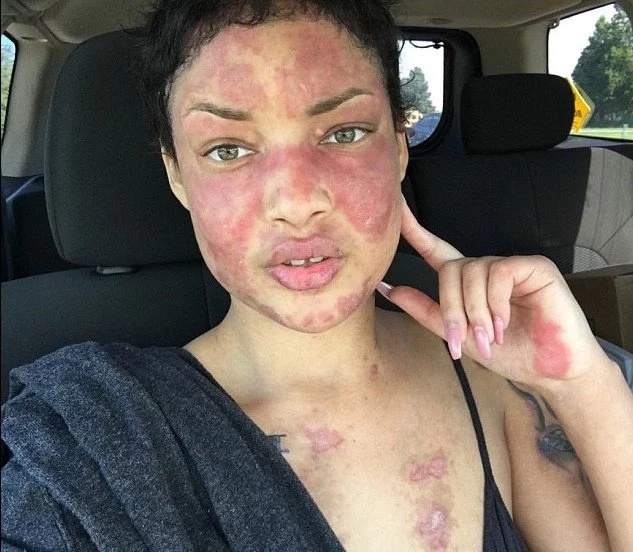 Source: Gossip.naija.ng