Two Kenya Wildlife Service officers have murdered a stray crocodile, in Hola, Tana River county.
A video showing the two KWS officers shooting the helpless creature amid cheers from a crowd has gone viral.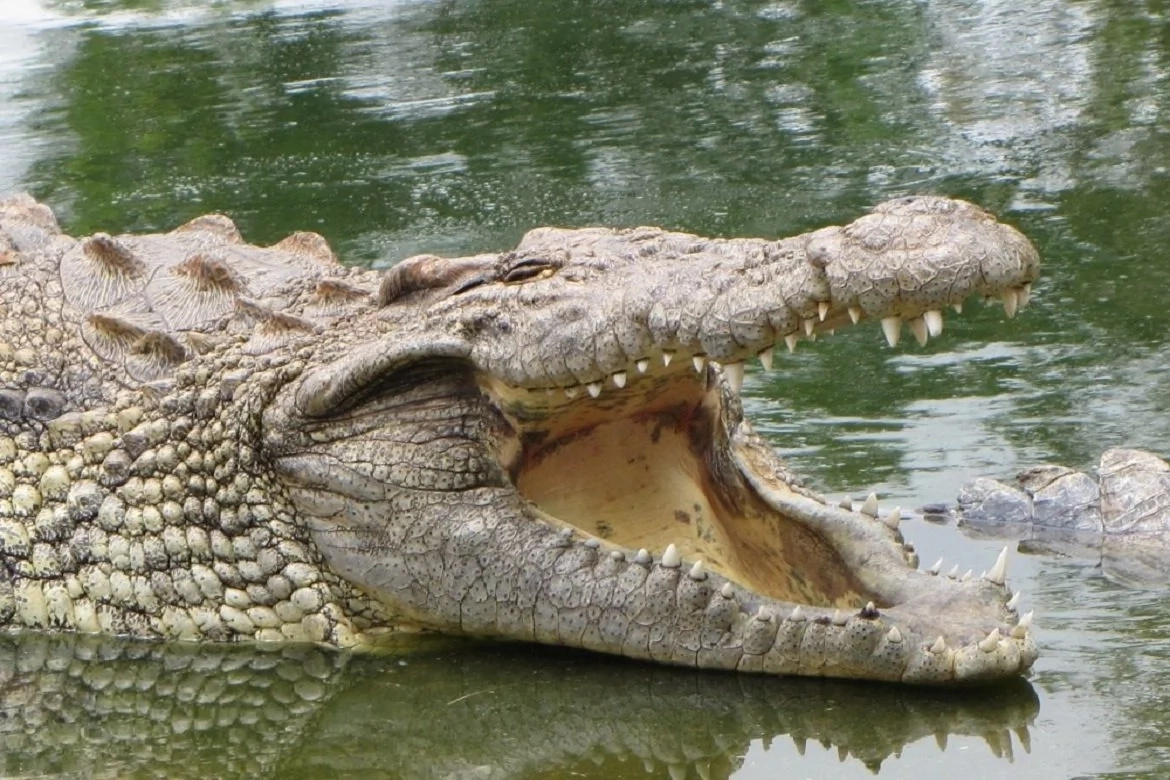 The reptile, which serves as a great source of tourism revenue in Kenya, was spotted outside National Drought Management Authority, and Wildlife. The KWS officers were immediately notified after the the reptile was spotted.
However, instead of neutralizing the animal through more conventional means, they instead sought to gun it down, with the crowd surprisingly cheering on.
PAY ATTENTION: Get all the latest gossips on NAIJ Gossip App
Meanwhile, the video caused a massive outrage on social media, with many feeling that perhaps the situation could have been handled a little better, especially because the KWS officers are trained to handle such situations.
WATCH VIDEO BELOW:
Here are some of the comments from agitated Kenyans:
Bwire Gregory said: "this is shameful we are fighting poaching and our officers are careless why cant we preserve our nature .......its encouraging poaching."
William Mwema Murage said: "If you tape a crocodiles mouth, its mouth opening muscles are very weak, and it can be transported back home. Only in Kenya where these killings happen."
David Kitonga explained that: "Are you sure these r not poachers? No trained KWS officer can do what am seeing. If so the government should interdict them and the officer that gave such orders. Period!"
Raphael Okwama disclosed that: "Kwani why do we take this incompetent fellows for training? a crocodile on land is least harmful compared to when its in the water. Next time we will see them shooting a monkey for leaving the forest."
Mack Mills said: "whoever trains this rangers should be hanged..... why kill an animal that has a home and maybe family to take care of.... dart it and take is back home or trans locate it."
Kenyan wildlife is under threat not only from civilians, but from the people designated to take care of them
Source: Gossip.naija.ng