Editor's note: By the time a marriage has reached a place where a man can bring another woman to his house and kick out his wife, most women resign to their fates of living with a man who is unfaithful to them and still 'loves' them on the side. But not in this woman's experience as posted in a popular Kenyan mum's group.
- A man brought his mistress to his marital home and kicked out his wife. What she did years later will hit you with the greatest reality dose
According to the scorned wife, about six months after having her first child through CS, her husband moved a strange woman (his mistress) into their home.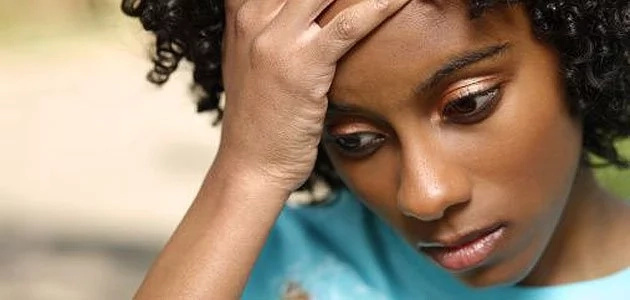 Before she could even question what was happening, the mistress rained insults on her, ordering her out of the house with her son. Her husband supported his mistress, saying he was tired of her nagging and doing nothing with her life.
The woman said:
"A new wife was home and I had to leave before they threw me out. I packed a few dresses and a lesso to carry my son in and left with KSh 200 (N65) that was the only money I had. I headed to Kibera hoping to find accommodation and luckily, one woman took me in."
She took to selling banana with her son strapped to her back, in a bid to earn an honest living for both of them.
She and this woman cost shared living in her house as she peddled bananas to motorists with her son on her back.
"There is this one man who bought my bananas daily even when he did not want them. One day, he parked his car and asked me why I'm always sad, and I told him all about it. He later asked about my education level then offered me a job paying KSh 35,000 (N11,350)."
PAY ATTENTION: Get all the latest gossips on NAIJ Gossip App
"God heard my pleas 'unapozuru wengine usinipite baba' and now I could pay the fees for the kids of the lady who took me in. I got her a job as a tea girl in our office and life became better. My son went from having two t-shirts and now he can change clothes."
She has since married the man, who despite being impotent decided to raise the woman's son as his own. He moved them from a slum, to an upscale area in another part of Kenya.
She said:
"I now own my own businesses. One of them is a clinic that can comfortably accommodate 33 patients. One day, my ex and his new wife came in with their sick 3-year-old child. They could not afford the KSh 44,000 (N14,000) bill. When they met me to discuss how to settle the bill, they were shocked to learn I was the owner. I cleared their bill."
She said she has since forgiven them:
"The wounds I have are deep. The images of my dirty son in Kibera refuse to fade. When he tells me he loves me, I get energy to live another day. Wealth is nothing. I go to our parking lot and see the cars and realize this is vanity. Sometimes I go back to Kibera to give those kids food and clothes. My ex-husband will get his karma."
This is awesome.
Source: Gossip.naija.ng